MCUF and Extra Credit Union Help Millennials Become Financially Empowered
Only about four in ten millennials are saving for retirement according to a National Financial Capability Study. To help remedy that and give young people the tools they need to thrive financially, the Michigan Credit Union Foundation (MCUF) brought an interactive financial education speaking tour to two college campuses.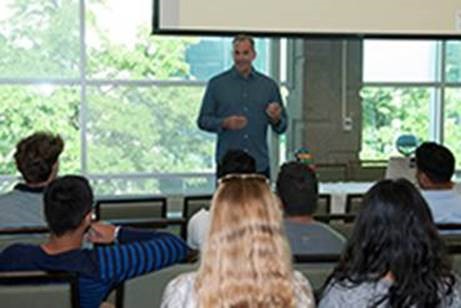 Todd Romer who heads up Young Money Live! visited Wayne State University and Macomb Community College in September. The program was made possible through an MCUF grant provided to Extra Credit Union.
Young Money events were started in 2010 as a way to bring relevant and in-person financial and engaging entrepreneurship education to the college market, according to Young Money.com.
One student wrote in an email that all who attended gave positive feedback and found value in the presentation.
Click here for more information on how your credit union can apply for a MCUF grant.
Go to main navigation