Put Your Credit Union or Colleague in the Spotlight with a MCUL or MCUF Award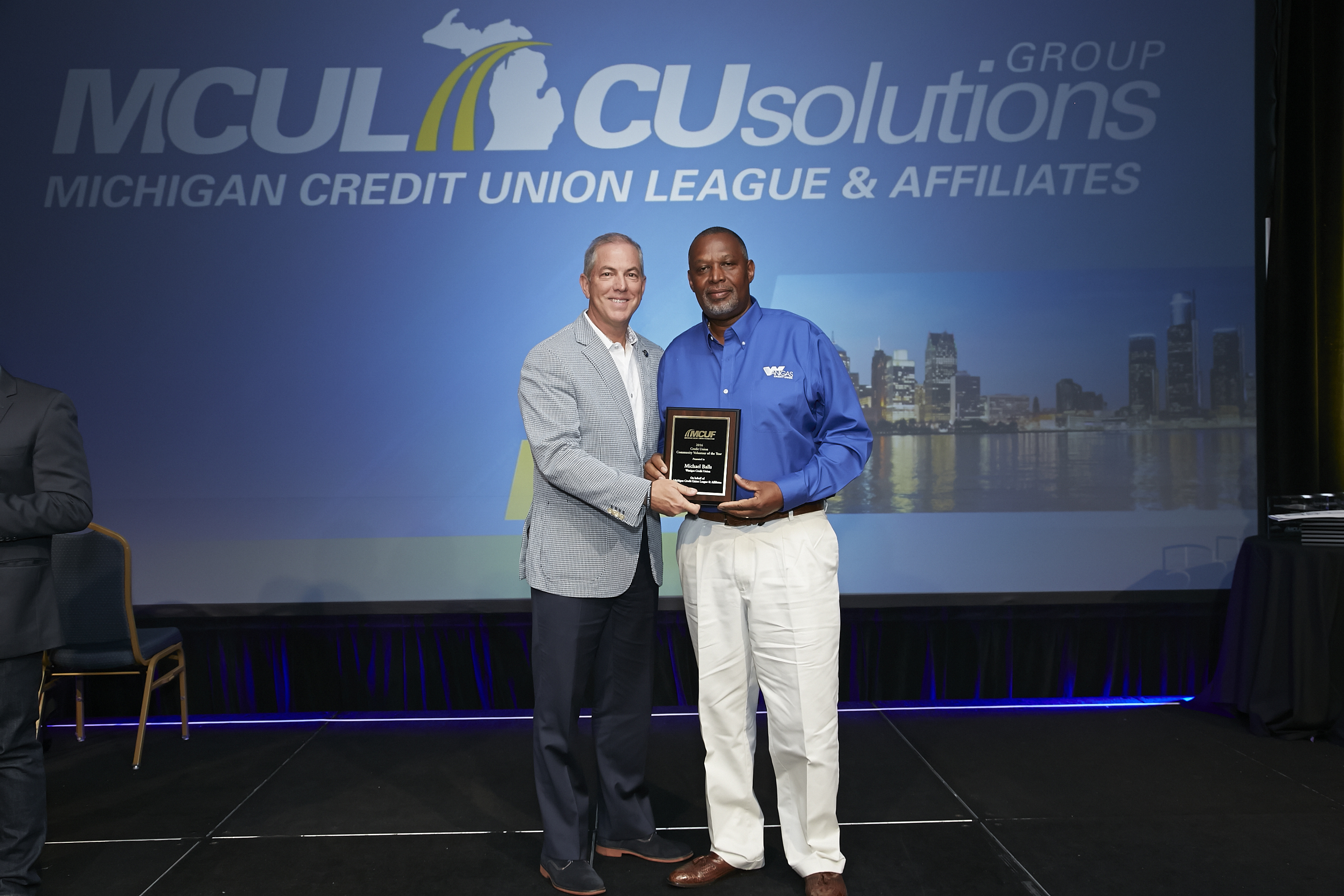 The Saginaw community is better because of Wanigas Credit Union Board member and 2016 Michigan Credit Union Foundation Volunteer of the Year Michael Balls. Balls was honored for his community outreach which spanned serving as a big brother to six boys through the Big Brother/Big Sisters program, being named Big Brother of the year, mentoring at-risk students, helping out at the soup kitchen and working on community revitalization projects.
He's made quite the contribution, and chances are you know someone whose making similar investments in your community.
If so, nominate him or her for the MCUF Volunteer of the Year Award or submit nominations for our other prestigious MCUL and MCUF awards.
Submissions are open now through October 21st.
Awards are given in a variety of categories ranging from Credit Union of the Year to Young Professional of the Year.
Do you know, for example someone who has dedicated his or her entire career to the credit union movement? The person may be an ideal nomination for the Distinguished Service Award. Or, is your credit union always staying on top of the latest trends to best meet members' needs? Then, submit your credit union for the Innovation Award.
The entire list of MCUL Awards includes:
Distinguished Service
Outstanding Credit Union of the Year
Credit Union Professional of the Year
Young Professional of the Year
Credit Union Youth Advocate of the Year
Chapter Effectiveness
Innovation
The categories for the MCUF awards are:
Award for Excellence in Consumer Education
Credit Union Community Volunteer
Award winners will be honored at the 2017 Annual Convention & Exposition (AC&E) in Grand Rapids. If you have any questions, contact Kathryn Hall at kathryn.hall@mcul.org.
Go to main navigation