Compliance Changes and Top Questions Covered in February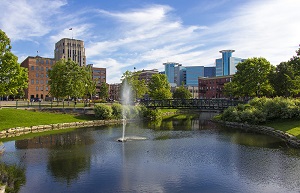 Glory LeDu, manager of league system relations for CU Solutions Group, Sarah Stevenson, legislative and regulatory affairs specialist for MCUL & Affiliates and Barb Boyd, compliance content manager for CU Solutions Group, will all be on-hand to address timely compliance topics at the MCUL & Affiliates 2016 Compliance Conference. The event takes place Feb. 11 & 12 at the Radisson Plaza Hotel in downtown Kalamazoo.
The trio is slated to deliver two sessions at the conference, kicking off "With So Much Change, Be Sure to Stay Up to Date!" that will address the challenges of the ever-changing regulatory environment and making certain things are not slipping through the cracks. The session will cover the Military Lending Act, Home Mortgage Disclosure Act, Flood Insurance and Mortgage Lending changes in general.
Also scheduled is a session on "Compliance Helpline Top 10 Issues", based on various topics and issues from credit unions across the state. The team will share the top ten "burning" questions that are called-in to the League helpline, ranging from account issues, to lending, and everything in between. Time will also be allowed for attendee Q&A.

The Compliance Conference is priced at just $310 per person for those who register by Jan. 18 and $360 after this date. The event follows the MCUL & Affiliates Lending and Marketing Conference, Feb. 9 & 10 at the same location.
Go to main navigation