MCUL Awards Submissions Are Ending Soon!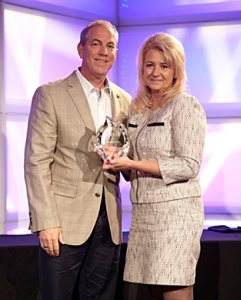 The MCUL Awards honor credit unions and accomplished credit union individuals who have impacted the industry in a phenomenal way. If you know of a credit union or individual who is deserving of an award, make sure to submit a nomination by Oct. 30.
MCUL is accepting award nominations in the following categories: CU Professional of the Year, Distinguished Service, MCUL Chapter Effectiveness, Outstanding CU of the Year, Young Professional of the Year, CU Youth Advocate, and the Innovation Award.
The Michigan Credit Union Foundation also recognizes exemplary credit union professionals through the Award for Excellence in Consumer Education and the Credit Union Community Volunteer Award.
Megan Peasley, senior member service representative at Central Macomb Community CU, won the Young Credit Union Professional of the Year in 2015. Peasley's hard work and drive to make a positive impact are what made her the winning candidate.
"I'm affecting this person's life, so I want to make a positive impact on them," Peasley said during an interview about her award earlier this year.
Peasley's focus on service and enthusiasm for the credit union movement is what allows her dedication to shine. She focuses on personal relationships with members to motivate her in and out of the workplace.
"I'm trying to guide them on a good financial path and empower them for success," Peasley said. "Giving back is always going to be more rewarding than taking."
The 2016 MCUL Awards will be presented during next year's Annual Convention and Exposition, at the Detroit Marriott at the Renaissance Center, June 9-11, 2016.
Users can upload photos, videos, audio, links and other documentation here.
Go to main navigation