CUNA COO Tells AC&E that Working More Closely with Leagues is Priority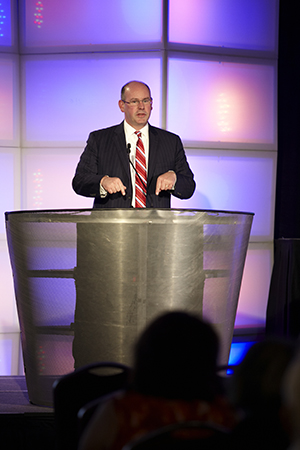 Rich Meade, chief of staff and COO of CUNA, said the national organization is focused on strengthening its relationship with the state leagues. (Photo Mike Drilling)

ACME – The chief of staff and COO to CUNA CEO Jim Nussle told MCUL & Affiliates' Annual Convention and Exhibition that the national organization's leadership is focused on strengthening its relationship with the leagues.
"We need to work very closely with the leagues if we're going to get anything done," said Rich Meade, who worked with Nussle when Nussle served in Congress.
2015 AC&E: A Day of Advocacy with Industry Leaders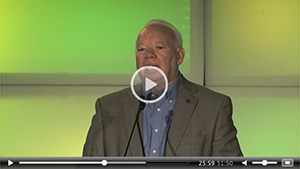 He said CUNA is working on finding ways to allow credit unions to do more to help their members. On member business lending, CUNA is looking for ways to allow credit unions to do more business loans. For example, CUNA wants to credit unions to make more business loans to veterans as well as loans for multi-unit dwellings by excluding those loans from the member business lending cap.
Previously, CUNA had sought to simply raise the business-lending cap from 12.25 percent to 27.5 percent.
"We need to help you make more loans to small businesses to help the economy," Meade said.
Go to main navigation