AC&E Reinvention: Know Before You Go ... Still Time to Attend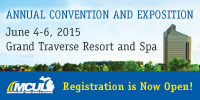 May is winding down, which means that the MCUL & Affiliates Annual Convention and Exposition is approaching soon. Attendees will be on their way to the Traverse City area next week for the state's premiere credit union event at the Grand Traverse Resort and Spa, June 4-6, with a pre-event golf outing and new "Taste of Traverse City" evening networking extravaganza on June 3.
It's not too late to attend. Call the league at (800) 262-6285, ext. 225, to register or sign up onsite at the Tower Desk on the lower level of the Grand Traverse Resort.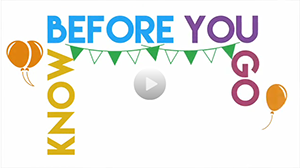 Attendees should double check their registration confirmations which have been sent via email and print a personalized itinerary for their convenience. Attendees are encouraged to take a few minutes to also view the informative "Know Before You Go" video. It provides a range of useful information from what to wear, where to go upon arriving and about checking traffic routes and allowing time for road work delays.
Visit the AC&E website to view the complete event agenda, details about breakout sessions, see who else is registered to attend and more.
Go to main navigation