2015 MCUL State GAC Kicks Off Tuesday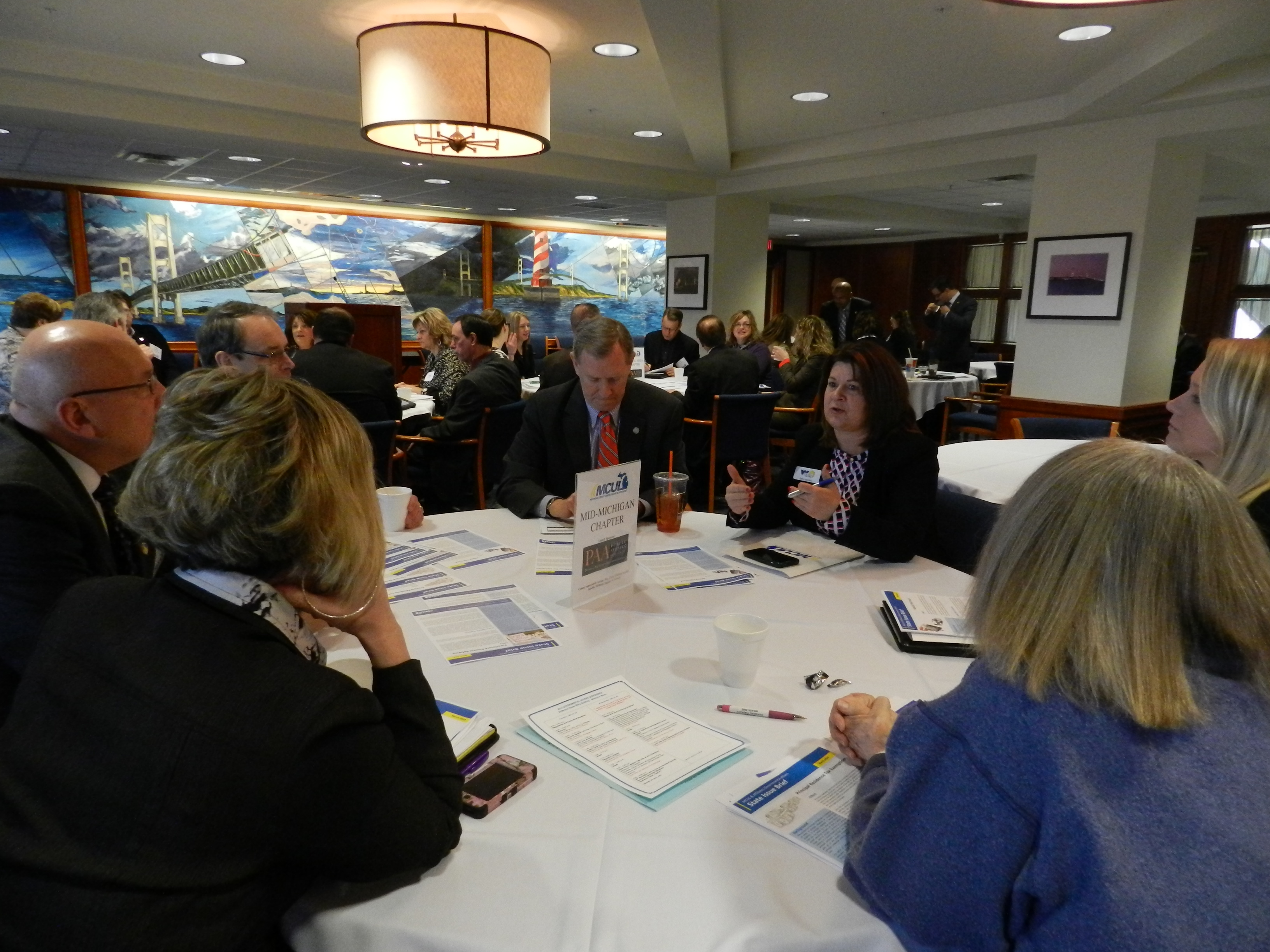 Credit union leaders from the Mid-Michigan Chapter talk to legislators about important issues at the 2014 state GAC.
The MCUL & Affiliates government affairs team is ready to welcome credit union leaders to Lansing for two days of advocacy and support for the Michigan's credit union industry.
The annual MCUL GAC opens Tuesday at the Anderson House Office Building in Lansing. Participation by credit union leaders is crucial as it allows lawmakers put a face to the issues. Those who haven't signed up in advance are invited to register on-site. Watch credit union leaders who attended the 2015 CUNA GAC explain why it's important for credit unions to attend advocacy events. Registration opens at 9 a.m.
The GAC will begin with a welcome by MCUL President and CEO David Adams, followed by a financial services forecast delivered by state Rep. Anthony Forlini, chairman of the House Financial Services Committee and an update on MCUL's legislative and regulatory issues presented by Jordan Kingdon, MCUL director of government affairs.
During the Legislative Luncheon and Awards, MCUL will present the 2014 State Lawmaker and Staffer of the Year Awards, then credit union leaders will have the opportunity to talk to legislators about important issues facing credit unions.
Most notably, credit union leaders will talk to legislators about modernizing the Michigan Credit Union Act, continuing to prevent expansion sought by the payday lending industry and advocating against legislation that would allow title loans through the state pawnbrokers law.
In addition, the state GAC agenda is chock full of other useful sessions, including a political activism panel discussion, and a regulator roundtable with John Kolhoff, director of the Office of Credit Unions at state Department of Insurance and Financial Services. Plus political reporter Tim Skubbick will moderate a House Legislative Leadership Panel.
Credit union leaders who can only attend one day are welcome to attend, especially Tuesday for the luncheon with state legislators.
Contact Political Affairs Coordinator Melissa.Osborn@mcul.org to register. Check the MCUL GAC website to find more information and to see the full agenda
Go to main navigation