Save to Win Grand Prize Winner Says He Tells Everyone About the Program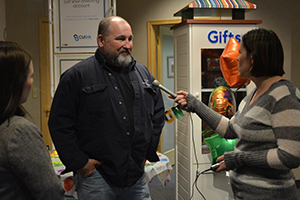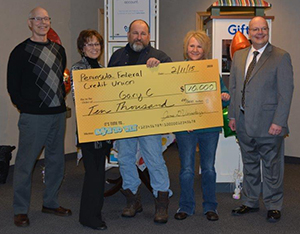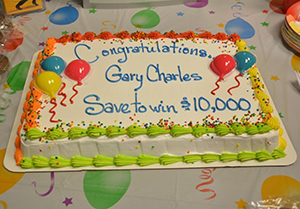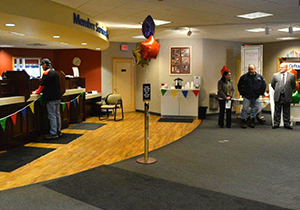 ESCANABA – Peninsula FCU celebrated Gary C.'s Grand Prize win on Wednesday by presenting him with a gigantic $10,000 check. When he was told he'd won, Gary was skeptical.
"I thought somebody was messing with me," Gary said.
Gary has an account through the prize-linked savings program Save to Win. The program rewards people for saving by entering them for a chance to win up to $10,000 for each $25 they save. Members can contribute up to $250 a month. After his big win, Gary has been promoting the program whenever he can, he said.
"Right now it's pretty awesome," he said.
Save to Win is an effective tool for encouraging people to save, Peninsula CEO Jim Veneskey said.
"We have a problem with financial literacy in the country and with people saving money," Veneskey said. "This is a good low key way to try to get people to save money."
Go to main navigation