Credit Union Grows Loan Portfolio with Aggressive Changes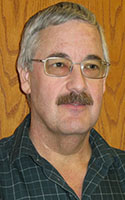 Greeno
A year and a half ago, Newaygo County Service Employees CU in Fremont was struggling with a stagnant loan portfolio and a low capital ratio. Since then, through a variety of changes, the credit union has increased its total loan portfolio by 32 percent.
With a membership of mostly school employees, the credit union has always been conservative, but NCSECU Manager Dennis Greeno said he and the board, along with staff, decided it needed to grow and the only way to do so was to be more aggressive.
"Through the rough times in the economy, that conservatism has helped us," Greeno said.
But the new aggressiveness is paying off. In the last 18 months, NCSECU has improved auto loan terms, relaxed certain credit standards, started a payday loan alternative program and raised its lending limits, resulting in an increase in its loan portfolio of more than $2 million.
Here are some details on the ways the credit union increased its loan portfolio:
The $22.7 million credit union increased auto loan terms to match competitors
It raised its lending limit from $100,000 to $150,000 per member, allowing it to do more loans
Another change was the way the credit union looked at collections, particularly medical collections.
"The old way was 'Oh, you have a collection, nothing we can do for you,' " Greeno said. Now, the credit union essentially ignores medical collections on members' credit reports.
For other collections, instead of just saying no, Greeno said NCSECU's loan officer is taking a closer look at the member's credit report to decide if a loan is an acceptable risk. Many times, the credit union has worked with a member to clear a collection before making the loan.
NCSECU also started its Quick Cash Loan program, with no credit check and no debt-ratio check. Requirements include six months on the job and six months credit union membership. With a $20 application fee, the interest rate is 20 percent for $200 to $1,000. Greeno said one board member questioned why the rate had to be so high and suggested members wouldn't pay it. But members are seeing the value of paying 20 percent interest instead of a substantially higher rate for a loan from a payday lender.
With 22 loans in the program in November, "it went over big," Greeno said. "We're looking for somebody who has stability in their job."
He also instituted the New Start auto loan program using GPS technology from LoanPlus. The program protects the credit union's collateral by offering late-payment warnings, vehicle shutoff and easy repossession, if necessary. Members pay a $435 onetime fee for the GPS and the interest rate is high at between 7.99 and 13 percent. The loans are for up to five years. The device contracts run three years, at which time the credit union can reevaluate the member's situation. At that point, NCSECU may offer a lower rate or require the member to go back on the program.
Greeno said another big part of the credit union's success has been his former loan officer, who tried to turn every new loan into two or three by asking about other loans a member may have with other financial institutions.
"It made her a little irritated if she can't get a second loan," Greeno said.
NCSECU also started doing student loan participations. Since the credit union is small, Greeno said he didn't feel comfortable taking on entire student loans on his own. By working with a company that does participations, the risk is spread among several credit unions.
Greeno said the credit union is expecting even more growth as it brings some mortgage functions in house. It found that its members wanted to meet face to face for mortgages. Many didn't feel comfortable talking to the credit union's mortgage company, Member First Mortgage, online or on the phone.
"They want to sit in front of someone," Greeno said. So the credit union took some of the lending functions, including interviews and closings, in house. NCSECU hasn't done any mortgages under the new system yet, but Greeno thinks it may lead to more mortgages for the credit union.
So where have all of these new views on how to run the credit union come from?
"A lot of the ideas have come from the team," he said.
Greeno has been manager at the credit union for 24 years. Prior to that, he spent seven years at the former Grand Rapids Federal Employees CU, now FedCom CU.
The updates add up to more change in the last two years than he had seen in the previous 22 years, Greeno said.
Despite the relaxed standards, Greeno added that the credit union only reported losses of about $16,000 last year.
Greeno doesn't plan to stop adding new programs. He's energized to find even more ways to help members and grow the credit union.
"I can't wait to find another new loan program," Greeno said.

Go to main navigation