Executive Summit | Speakers
Be Inspired
September 14-16 | The Inn at Bay Harbor, Bay Harbor
Exclusive Peer-to-Peer Networking and Insights for CEOs and Executive Management



A Fabulous Line-Up of Presenters!

David Adams
Dave is the president and CEO of the Michigan Credit Union League and CU Solutions Group. Prior to accepting this position in 1997, he was president and CEO of the Washington Credit Union League and LSI, Inc. and previously served as the president/CEO of the Utah Credit Union League. He holds a bachelor's degree in finance from the University of Utah and a master's in business administration from Utah State University.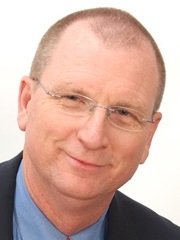 Patrick Adams
Patrick is the president of St. Louis Community Credit Union and he loves to have fun. To him, credit unions long ago stopped being a vocation and became an avocation. He provokes thought and makes you think extra hard about those issues that should be on a credit union's radar screen. Patrick has devoted 33 years to the credit union movement and has worked for St. Louis Community Credit Union for the past 24 years.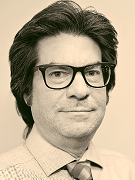 Rudy Callen
Rudy has served as a credit union CEO for 11 years, a volunteer credit union board member for over 25 years and on the MCUL board for over 10 years. He spent 20 years in the pharmaceutical industry in the areas of IT, marketing, market research and human resources, and today serves on several community boards. He possesses a master's in business administration in finance.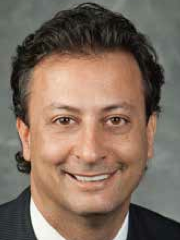 Paul Fiore
Paul is the founder and CEO of CU Wallet and co-founded Digital Insight, which offers Internet based services to financial institutions and grew the company from zero to over $100 million in revenue and from two to 500 employees in six years. Future Banker Magazine honored him as one of the top 25 most influential personalities in the financial services industry in the year 2000.

Chuck Holzman
Chuck is the managing member and founder of Holzman Corkery, PLLC and has been representing credit unions since 1983, acting as legal counsel to over 200 credit unions with both state and federal charters. Chuck is a member of the State Bar of Michigan and has been admitted to practice in the US District Courts for the Eastern and Western Districts of Michigan along with the Sixth Circuit Court of Appeals.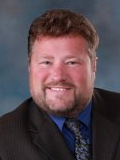 John Kolhoff
John is the director of the Office of Credit Unions division for the Michigan Department of Insurance and Financial Services and has been with the organization since 1994. He has held various positions gaining extensive experience in depository institution analysis and information technology, as well as the risk-based examination process.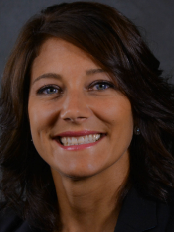 Glory LeDu
Glory is the manager of league system relations for CU Solutions Group. Her primary objective is to strengthen compliance products and services offered to the credit union community by CU Solutions Group and League InfoSight. Glory has over 10 years of experience in the financial industry including credit union compliance. She received a bachelor's of science degree from Northern Michigan University and a master's of science from Pace University.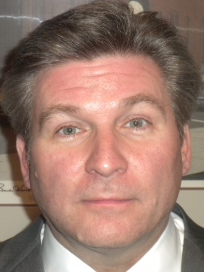 Dan Mahalak
Dan is the president and managing partner of Cindrich, Mahalak & Co., P.C., a CPA firm specializing in the credit union industry. He joined the firm in 1980 upon graduating from Eastern Michigan University and became a partner in 1988. He is a certified public accountant and a member of both the American Institute of Certified Public Accountants and the Michigan Association of Certified Public Accountants.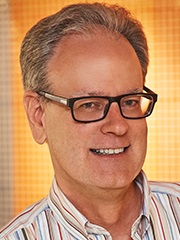 Paul Murray
Paul is the director of media at FocusIQ and has over 25 years experience across a wide range of brand and retail clients. He combines superior analytic skills with a creative mind that is constantly looking for new ways to reach target audiences. Paul's work is always grounded in research – and his knowledge of traditional, digital and emerging media is inspiring. Paul earned a bachelor's of science in marketing from Wayne State University.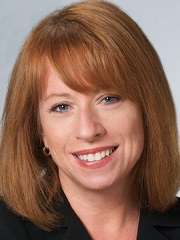 Sara Pomish
Sara is the director of strategic planning at FocusIQ and leads the strategic planning process at Duffey Petrosky where she is charged with mining consumer insights which inform strategies. Her unique approach to consumer insights led to an Effie award-winning campaign for Progressive Insurance. Sara graduated from the graphic design program at the University of the Arts in Philadelphia.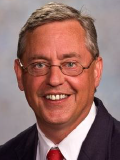 Doug Roossien
Doug is a risk management consultant for CUNA Mutual Group. In this role he assists credit unions in identifying areas of risk in their operations and recommends appropriate controls to reduce loss exposures. He also ensures the completion of the Fidelity Analysis Program, designed to detect ongoing embezzlements in credit unions. Doug earned a bachelor's degree in accounting from Wayne State University. He is also a certified fraud examiner.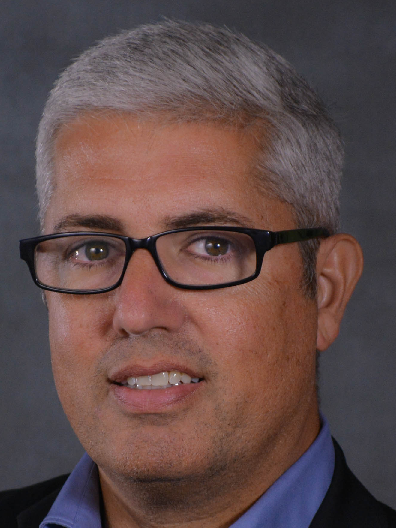 Ken Ross
Ken is the executive vice president and chief operating officer for MCUL & Affiliates. Ken has extensive experience working in the political and regulatory arenas at the state and national level with an emphasis on the financial service sector. He is a graduate of the U of M-Dearborn and the Thomas M. Cooley Law School. He previously was appointed and served as the commissioner of the Office of Financial Regulation.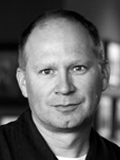 David Snodgrass
David is the president and CEO of Lake Trust Credit Union. Previously, he was executive vice president and chief strategy officer at Affinity Federal Credit Union in Basking Ridge, New Jersey where he launched hundreds of initiatives that expanded membership in excess of 100%. He is a former member of Filene's i3 Innovation Group and holds a master's of business adminstration from LaSalle Univeristy in Philadelphia.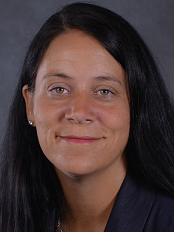 Stacie VanDenBerghe
Stacie has spent the last 18 years working in credit unions throughout Michigan to help develop, enhance and maximize credit union growth. Stacie has a wide variety of experience in the capacity of consultant, leadership, marketing, training and human resources. Stacie holds a master's degree in Human Resources Administration from Central Michigan University and a bachelor's degree in Communications from Michigan State University.
Go to main navigation