MCUL & Affiliates Awards Portal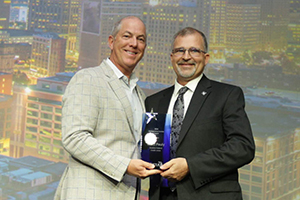 Michigan credit unions, from the individual level, up to the chapter level, are known for their second-to-none service and humanitarian action. It's important that we take the time to reflect upon these deeds, and to recognize the leaders in our movement.
These awards celebrate the highest accomplishments of the Michigan credit union community over the past year. Awards recognize industry innovation, chapter effectiveness, community leadership and many other accomplishments. Now open until Nov. 29, 2019.
The Michigan Credit Union Foundation recognizes leadership in financial education and community outreach through these awards. Through the support of donors, the MCUF works cooperatively to help credit unions thrive and serve Michigan Communities through financial education, community reinvestment, and professional development support. Now open until Nov. 29, 2019.
Administered by the Michigan Credit Union League & Affiliates and CUNA, the Louise Herring, Dora Maxwell and Alphonse Desjardins awards programs are a wonderful way for credit unions to showcase all the great things they do for their members and their communities. Now open until July 19, 2019.
Go to main navigation