Credit Unions, Coffee and Conversation Celebrates Two Years
In July 2021, I started the podcast Credit Unions, Coffee and Conversation as a way to better get to know my colleagues and the credit union industry around me. Through two years and 45 episodes, I've loved hearing personal and professional journeys from so many of you, as well as getting to discuss what's happening at various Michigan credit unions and how you're navigating top-of-mind issues.
It's also been great amplifying the voices of emerging leaders in our industry, recognizing that the insights and perspectives of young professionals are integral to shaping the credit union movement.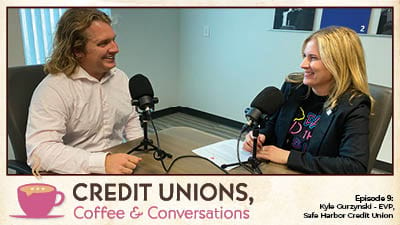 In an episode from the first season, I had an engaging conversation with Kyle Gurzynski, then the Executive Vice President of Safe Harbor Credit Union and now the CEO of Filer Credit Union. We spoke about the unique dynamics of small-asset credit unions, shedding light on the challenges and opportunities they face. We also touched on Kyle's passion for fostering young professional development, underlining the importance of mentorship and education.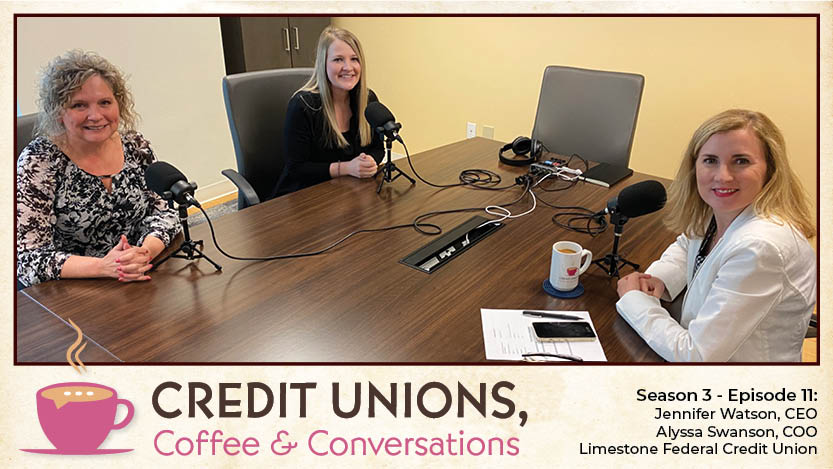 In a more recent episode, I had the privilege of speaking with two influential leaders who are shaping the banking landscape, Jennifer Watson, CEO of Limestone Federal Credit Union, and COO Alyssa Swanson. With these two, I was able to dig into their credit union's approach to micro-branches, focus on efficiency and customer convenience and how they're working with students to build a better community.
In the last year, the podcast has branched out to credit union professionals from across the country. Guests from year two included NCUA Chairman Todd Harper, World Council of Credit Unions CEO Elissa McCarter LaBorde and Illinois Credit Union League CEO Tom Kane.
I was also happy to step out of the credit union C-suite a bit and welcome a handful of experts in auto lending, mortgage lending and talent development. I also got to speak with credit union board members who shared experiences from their volunteer role and how to get engaged at the board member level.
The second year gave us a chance to try out a few special episodes: the Young Professionals Roundtable, live from the MCUL Annual Convention & Exposition, and the Women's History Month episode, which featured a handful of industry leaders speaking about the women who have made a difference in their life. I hope you enjoyed these as much as I did.
I'm excited to see where the podcast takes me in year three. Thank you to everyone who has given their time to share with me their stories and nuggets of wisdom. I truly have the best job in the world!
Go to main navigation