Michigan Credit Unions Educate Teachers on Personal Finance Ahead of New Curriculum Requirement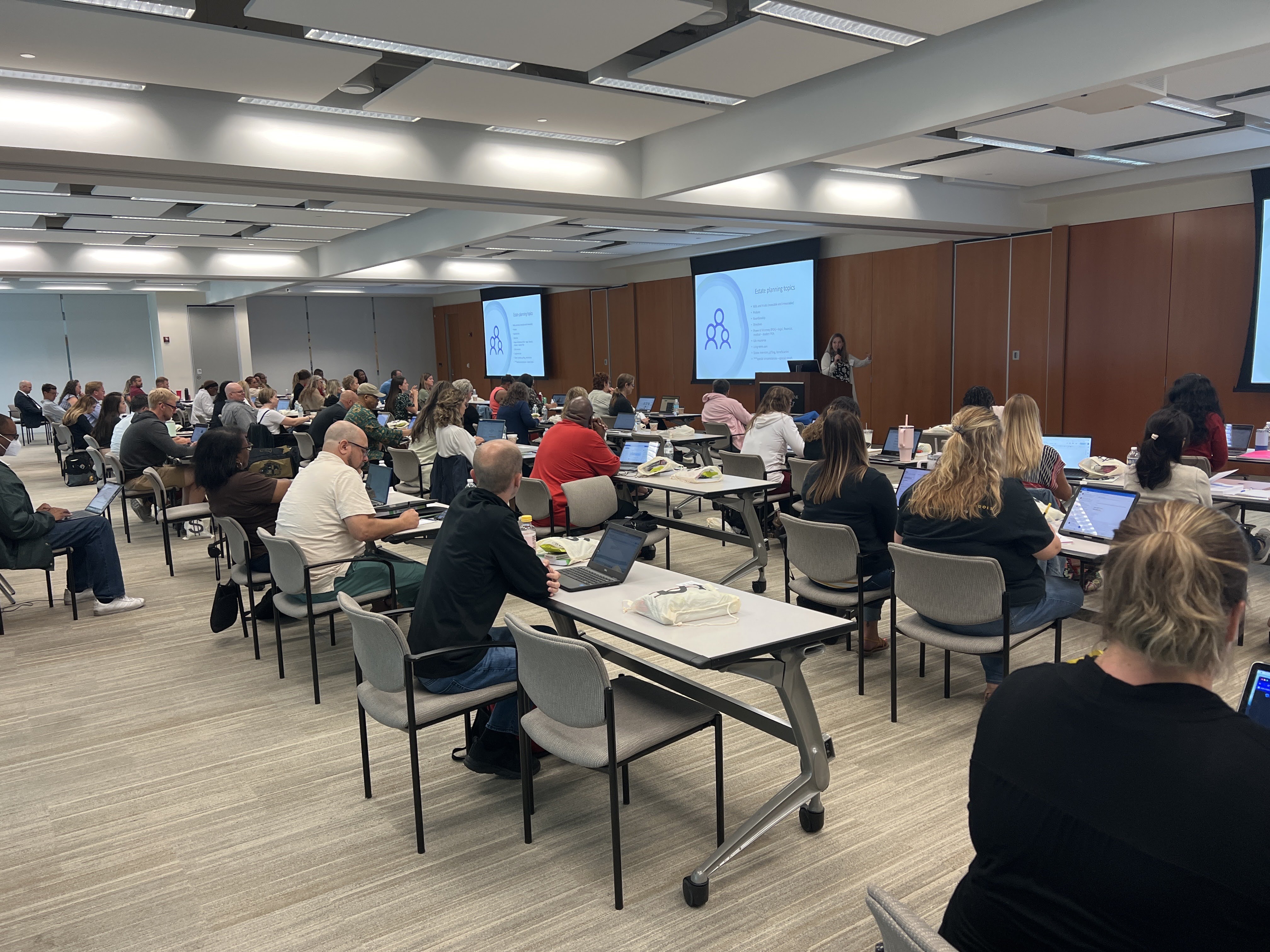 Close to 100 people were in attendance for last week's two-day Michigan Personal Finance Institute, hosted by the Michigan Council on Economic Education (MCEE) at the Federal Reserve Bank of Chicago—Detroit. The idea behind the event was to help state educators build knowledge around personal finance following Gov. Whitmer's signing of House Bill 5190 in 2022.

That bipartisan bill updated Michigan's high school curriculum to include a requirement for a credit in personal finance, preparing young Michiganders for the future and empowering them to take control of their finances.

"The Michigan Personal Finance Institute equips educators with both the content knowledge and pedagogical skills necessary to successfully teach the new personal finance state standards passed by the State Board of Education this June," said MCEE President Derek D'Angelo. "Teachers voluntarily invested two full days of their summer to better prepare over 15,000 Michigan students for financial success in classrooms this fall."

The two days were split into one day of presentations from industry professionals and one day for interactive classroom implementation and group collaboration.

The first day covered topics like insurance, taxes, banking, budgeting, auto loans, credit score and other facets of money management. The presentations went over the basics of each category and how consumers can best navigate these financial decisions for long-term success.

Colleen Godfrey, consumer education specialist for Michigan Schools and Government Credit Union (MSGCU), presented on Consumer Credit. She talked to attendees about different types of loans and understanding credit card terms, such as limits, balance, APR and fixed rates.

"Credit cards are not good or bad, on their own, it's how you use them," said Godfrey, adding that it's important for young people to know how to use credit cards as a tool rather than a trap.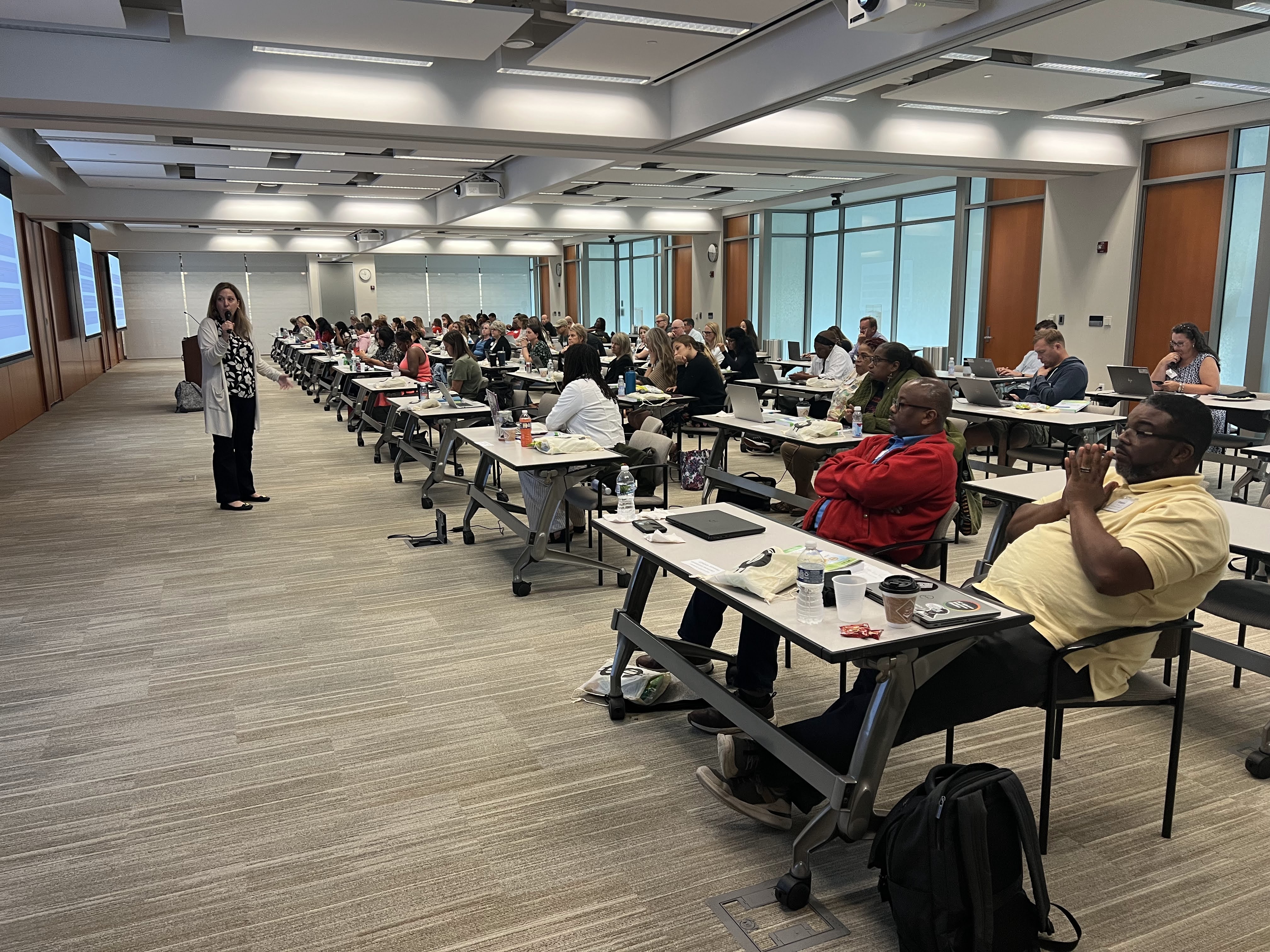 "Preparing teachers to instruct personal finance is the first step in helping students graduate high school better prepared for long-term financial success, and we were honored to facilitate the Consumer Credit instructional session at the Michigan Personal Finance Institute," said MSGCU VP of Marketing & Business Development Ann Jones.

Kathi Sitek, VP of business development at Diversified Members Credit Union, presented on financial planning. She touched on how to grow credit, how to repair credit, various budgeting tools and basic differences in banking account types.

"I was so very excited to participate and present in the Personal Finance Institute this week. It was a great opportunity to learn different methods of teaching and learning in the field of personal finance," said Sitek. "It also allowed Michigan educators and credit unions to collaborate in productive ways, especially since, as I believe, these two groups will be leaders in educating Michigan youth on financial literacy."

Lake Michigan Credit Union was one of the event sponsors, and the credit union's community relations manager, Aldina Babic, presented on auto loans. She was able to speak to auto financing from the lender's perspective, including getting into the details of leasing, direct financing and everything potential buyers need to know about interest rates.

Also present at the event was Gregory Evans, Social Studies Curriculum Leader for Detroit Public Schools Community District (DPSCD), who has been educating in the district for more than a decade.

"Last year, roughly 900 DPSCD students each semester took a course called 'Personal Finance', and we want to continue to increase those numbers," Evans told attendees.

"The Personal Finance Institute was a great event because it brought teachers together from across the state who are going to be adjusting to the new requirement. It was a community event and we could all network and learn about financial topics together," he told the Michigan Credit Union League.

The Michigan Credit Union Foundation was also a sponsor of the Personal Finance Institute.

"Personal finance education in high school provides students with the knowledge and skills to manage financial resources effectively, for a lifetime of financial wellbeing," said Andrea Tucker, events specialist for the Foundation. "The credit union industry is deeply invested in providing financial education to schools and communities, and now it's our time to help prepare our state's teachers to meet the new high school requirement. By partnering with MCEE, we are able to support our Michigan credit unions, as well as help support our Michigan educators."
Go to main navigation