American Banker Names Two Michigan CEOs in Most Powerful Women List
In its inaugural Most Powerful Women in Credit Unions listing, American Banker named 25 women credit union leaders that are "leading the credit union industry through times of rapid and unprecedented change."
Among the 25 women chosen, American Banker listed Lake Michigan Credit Union CEO Sandy Jelinksi and MSU Federal Credit Union CEO April Clobes.
The publication's staff said these women are ensuring their credit unions "have a culture of inclusion, not only within their ranks but in how they serve their members." The staff also said it is "crucial for these organizations to be at the forefront of technology development, enabling them to better serve an increasingly digital market, as well as to maintain relationships with members who may move beyond the reach of their branches."
Read American Banker's selections below, and check out the entire list here.
Sandy Jelinski
Accelerator. Lake Michigan drove steady, steep growth since the last major economic downturn by responding to opportunities. Adding a mortgage department helped expand assets from $1.8 billion in 2008 to more than $11 billion this year. Another key was recognizing a decade ago that expanding to Florida represented a tremendous opportunity because many Michigan members had a second home there or were moving to Florida. After years of expansion, 22% of the Great Lakes-area institution's 62 branches are now located in the Sunshine State.
Leaning in. The art of attracting and retaining workers at a time when staffing is tough requires creating a positive culture where gossip is discouraged, according to Jelinski. "Fundamental to this is treating people with respect," she said. Relying on tight teamwork, she aims to deal with any potential slowdown in mortgage demand due to rising interest by diversifying revenue sources. "We're intensifying our efforts with our other lending engines — commercial and consumer," she said.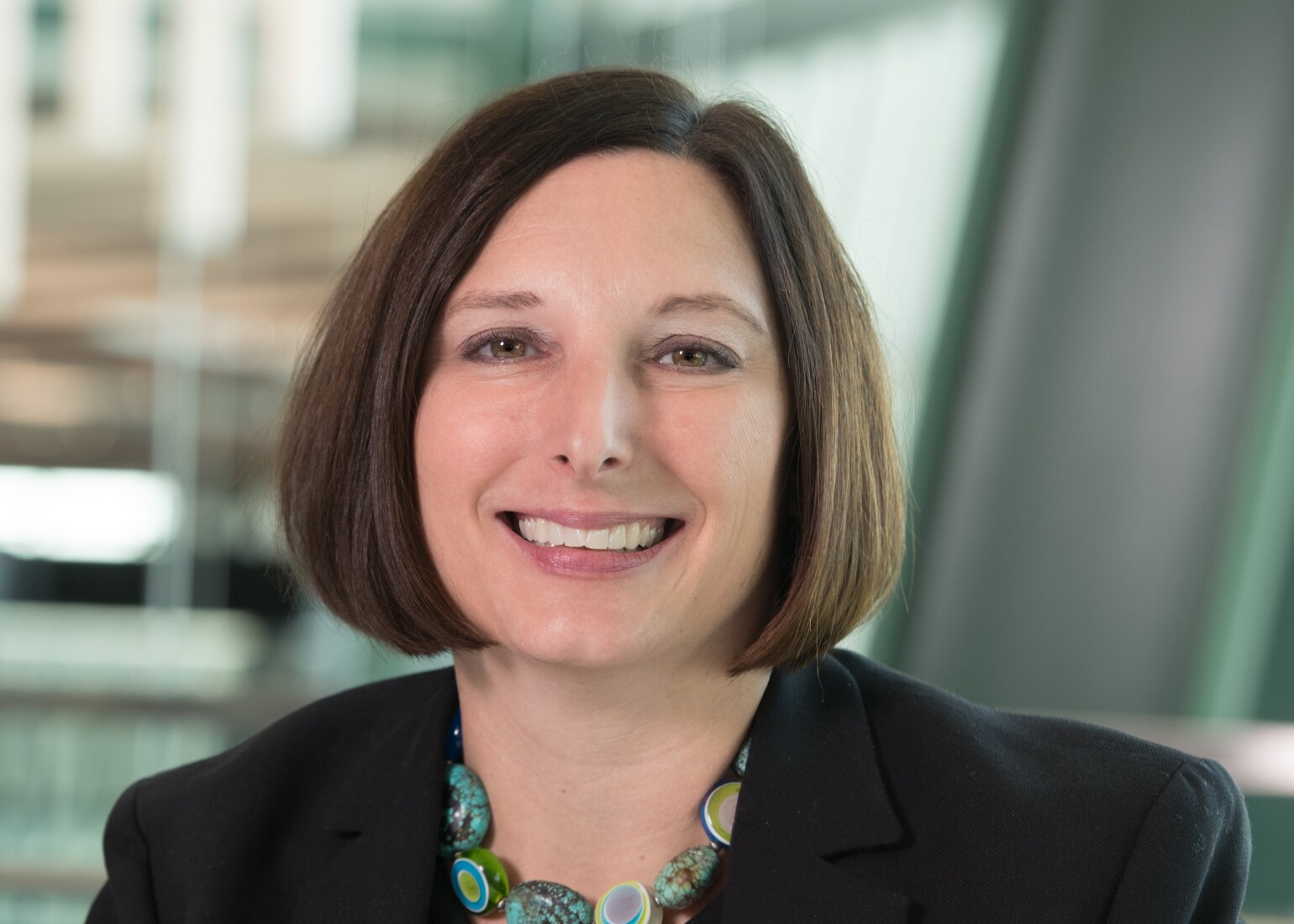 April Clobes
Off campus. The credit union has launched a pair of digital brands designed to improve connections to fintechs and reach members who aren't near a branch:
AlumniFi serves Michigan State University alumni who live throughout the U.S. and are not near a branch. It offers checking, debit, high-yield savings accounts and connections to fintech partners such as student debt firm ChangED, charitable giving company Spave and financial advice firm Pocketnest.
A second brand, Collegiate, serves additional universities in Michigan that wish to partner with MSUFCU but wanted to provide students the ability to have their own university-affiliated credit union. "This digital-only account will feature products designed to help younger members learn budgeting, building credit, and payments," Clobes said, adding Collegiate signed its first university partner, Olivet College, in 2022.
Next gen. Clobes has participated in the 1-to-1 Woman program, an African American Credit Union Coalition-supported initiative, as a mentor. "The credit union industry tends to have more female employees due to the co-operative nature of the mission of the industry. Many women are managers in the industry," Clobes said. "And, through a variety of credit union-specific programs for management training, mentorship, etc., women have opportunities to advance through to the CEO."
Go to main navigation