MCUL CEO Talks Credit Unions vs. Banks on Morning News Show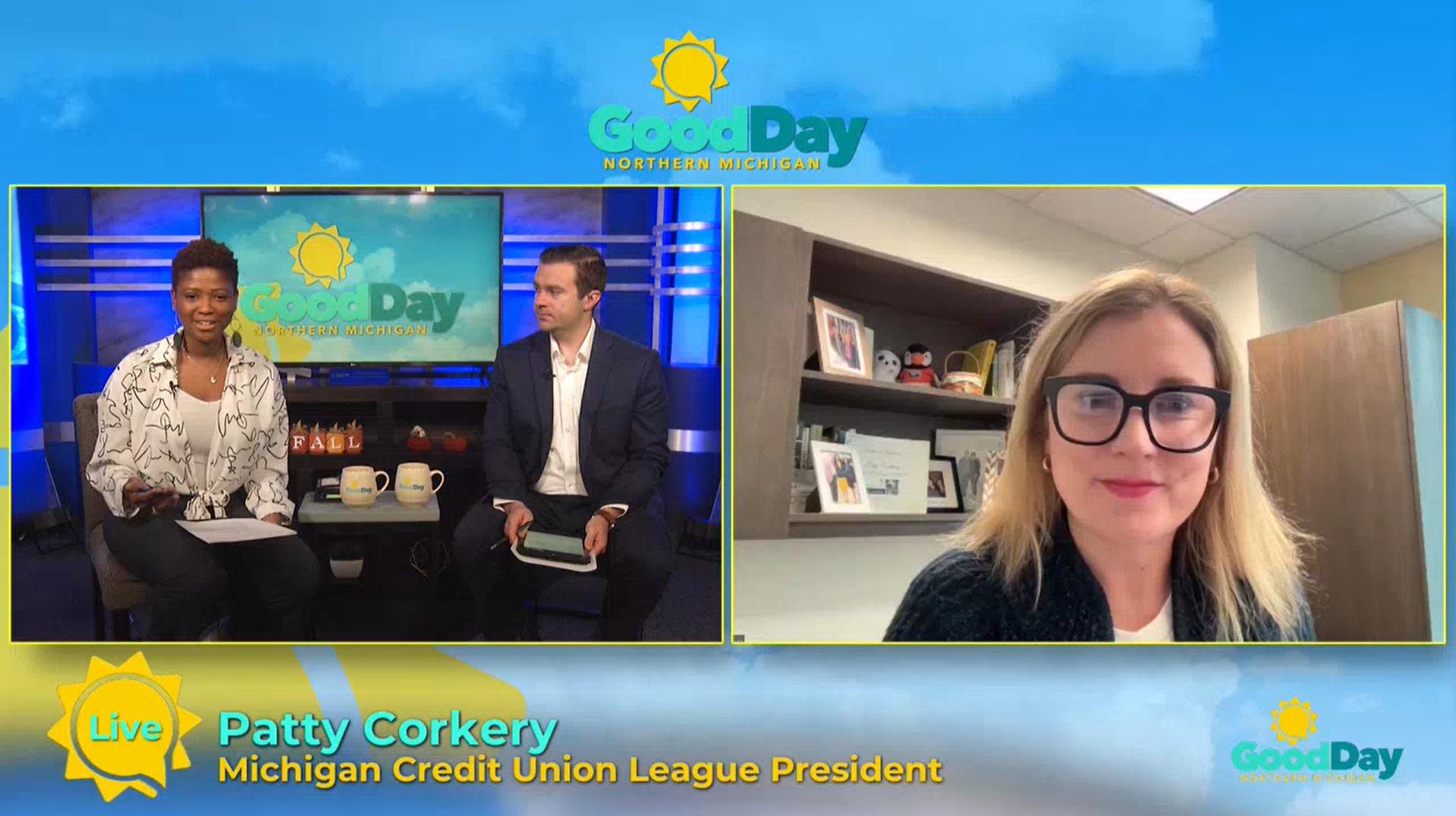 On Oct. 10, Michigan Credit Union League (MCUL) CEO Patty Corkery appeared on 9&10 news' program Good Day Northern Michigan to discuss credit unions and the current economic landscape.

The show's hosts, Sid Simone and David Lyden, asked Corkery a variety of questions about credit unions, including:
The difference between credit unions and banks
How consumers can become a credit union member
The Global Women's Leadership Network
Current DEI initiatives
Upcoming financial trends
Corkery also talked at length about the historic inflation rise we're currently seeing — how that is impacting borrowing and lending as well as spending and saving.
Watch Corkery's appearance in full here.
Go to main navigation