Community Delivers for LAFCU's Back-to-School Extravaganza
On Aug. 30, more than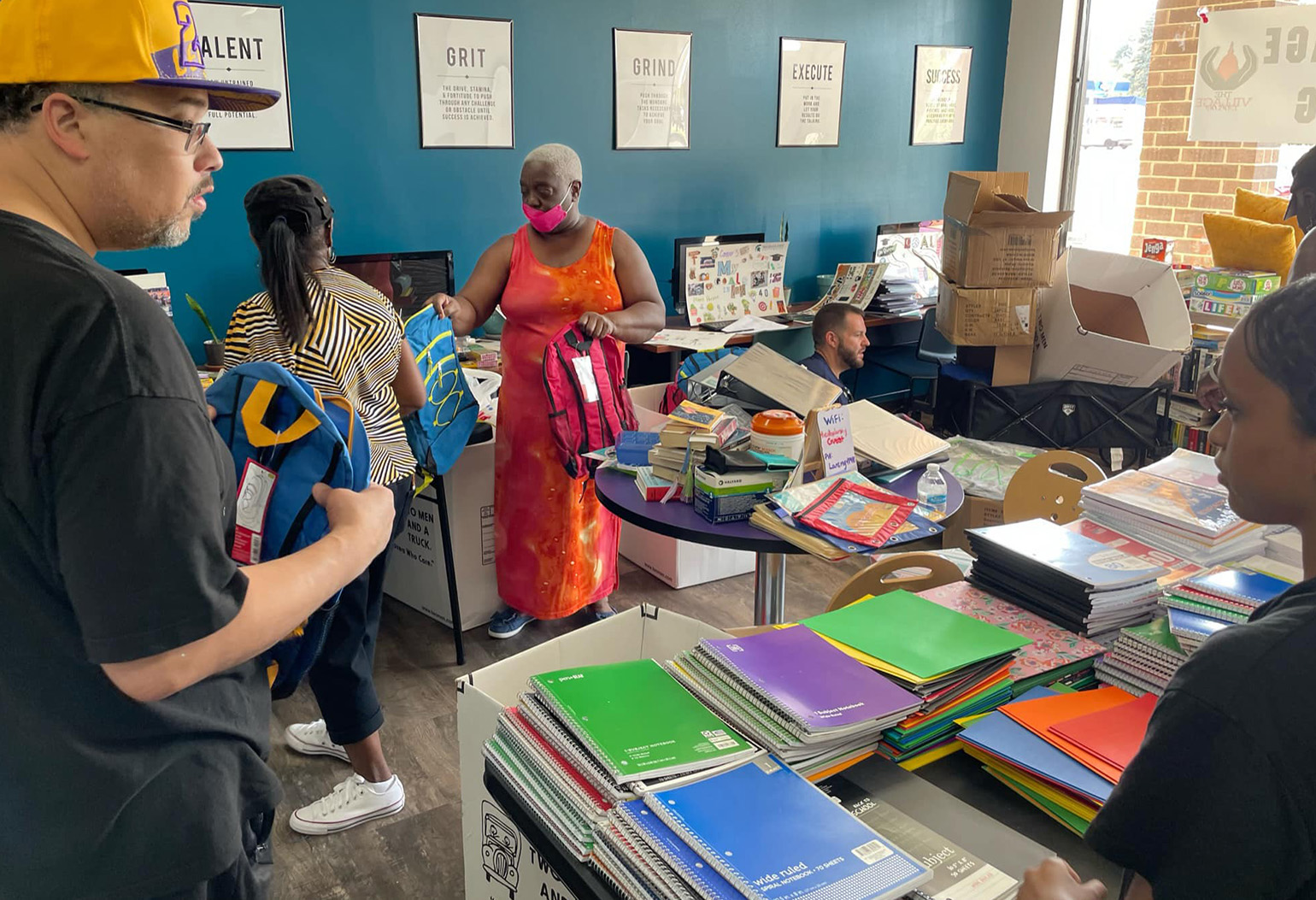 100 excited kids in south Lansing each took home a backpack filled with school supplies and high expectations for the new school year at the Back-to-School Extravaganza coordinated by LAFCU, Two Men and a Truck and The Village Lansing.
"It was a beautiful day to celebrate our young people," said Erica Lynn, co-founder of The Village Lansing. "We couldn't have done it without LAFCU, our other generous sponsors and all those who donated supplies and their time to help make this happen! It took a 'Village,' and the village showed up! You are appreciated."
Shelia Scott, LAFCU's community financial education & business development officer, said, "You could see that the colorful backpacks and new school supplies sparked the hopes and dreams of the kids and their families through their big smiles."
The Michigan credit union supplemented donations dropped off at LAFCU's 10 mid-Michigan branches by purchasing additional supplies.
"We're extremely grateful for our wonderful LAFCU members and community residents who supported our supply drive," said Scott. "Education is vitally important for our youth. We are honored to partner with such a dedicated charity to help ensure students have the supplies needed to excel at school."
Other Lansing-area organizations that supported the event, which included the giveaway of personal hygiene supplies and kids' school clothes, were The Fretail Store, Covering Kids, Helping Women Period, Faith's Pillow & More, Odd Nodd Art Supply, the Office and Professional Employees union and the charity's Village Youth Academy.
The Village Lansing is a 501(c)(3) nonprofit organization founded in late 2019 to address youth violence in its south Lansing community through mentorship, education, empowerment and resources. Its vision is that the charity is more than an organization — it is a mindset that "we are all The Village" with the aim to strengthen and support youth and community by closing the gaps between those in need, those who have and those willing to give.
Go to main navigation