AC&E 2022: What Does ODP Mean Today?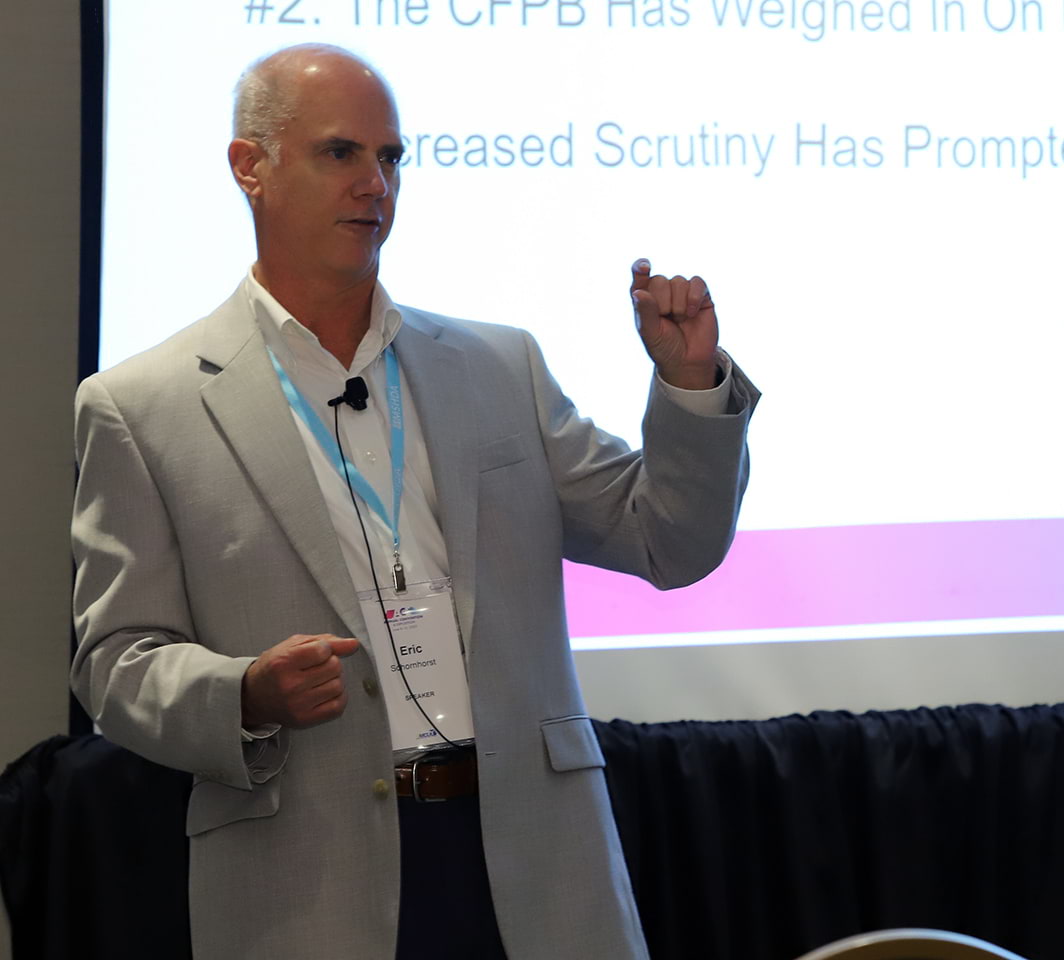 During Friday's education sessions, CU Solutions Group's Eric Schornhorst delivered a presentation on what Overdraft Protection (ODP) means in our current landscape.
He started by saying over the past twelve months, ODP has risen to a strategic issue for credit unions.
According to the presentation, three main things are the reason for that:
Significant financial industry press in last 6-9 months
The CFPB has weighed in on it
Increased scrutiny has prompted internal discussions
Schornhorst said he remembers when credit unions began adopting ODP 20 years ago, when it took off like wildfire. That dependence on ODP over the last two decades makes leaving ODP now a hard decision.
His rules for beginning to understand and talk about the issue were as follows:
Take the emotion out of it
This does not affect everyone equally
Not everyone's answer is going to be the same
Using Amplify Credit Union in Austin, Texas, Schornhorst talked about how institutions are choosing to walk away from fees. Amplify, being an extreme case, has eliminated all fees on deposit accounts. Meanwhile, the country's large banks are changing their overdraft policies by giving customers alternative fees.
In other words, he said, there is no one-size-fits-all model. Different institutions are coming to their own conclusions and bringing them to the marketplace.
Schornhorst discussed the disconnect in perception of fees between financial institutions and consumers, who don't view banking as a service.
"A bank account is viewed differently from other things we willingly pay out for month after month," he said, referring to cable, internet, utilities, mobile phones and others.
Some credit unions can not afford to give up non-interest income, said Schornhorst, which is a much different situation that our industry is in than it was in the 1980s. He suggested first trying to articulate why it is you do what you currently do as an attempt to evaluate current policies.
Schornhorst then presented a series of options available to credit unions that are either tweaks or deep changes and asked the crowd if they have any experience with any of them, and if so, what the experience has been.
ODP and non-interest income being such a hot-button topic, he gave plenty of space for attendees to share stories about challenges they're facing, strategies they're testing out and general comments about experiences or perceptions around the issue.
Go to main navigation