AC&E 2022: Carla Harris Shares Her Leadership Pearls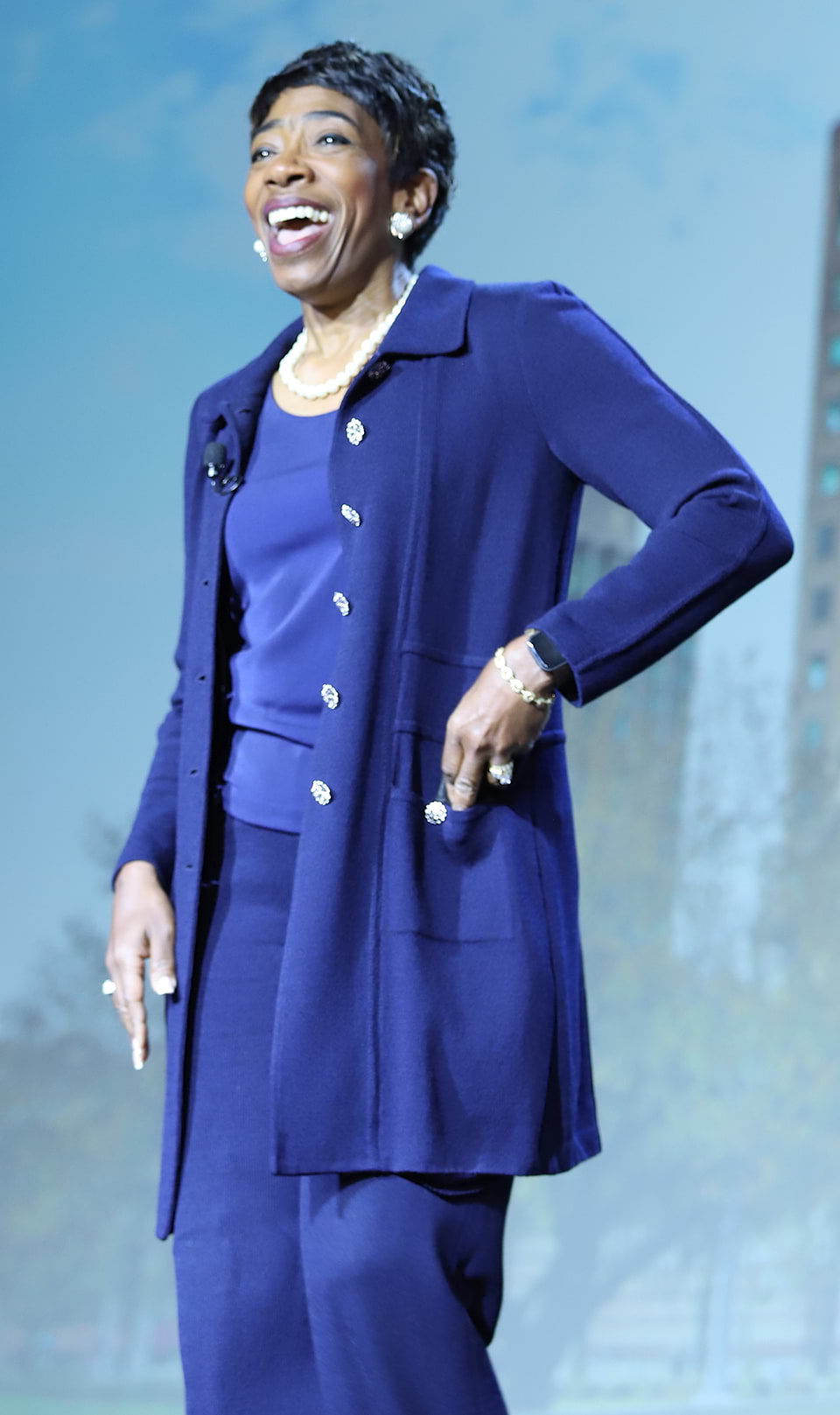 Carla Harris, vice chairman, managing director and senior client advisor at Morgan Stanley, also spoke Friday morning about "Carla's Pearls" — the lessons about leadership she's learned after 30 years as a woman on Wall Street.
Now is the time for us to think about how we engage differently, Harris said, mentioning two important words: engagement and community. She talked about how the habits of great leadership have changed with the changing environments, which has forced some current leaders to adapt.
"Perception is the copilot of community," said Harris, a pearl about how important it is to be perceived the way you want to be perceived. She said to be intentional and pick three adjectives you want to be associated with, but make sure they are consistent with who you are and are also valued within your organization.
"The trick is to keep improving on those values," she continued. "And be consistent around that behavior."
When starting at a new organization, Harris said it is important to ask, "What does success look like in this role?" If you're not working in a way that is consistent with what they value, she said, you will maximize success in that role.
Performance Currency and Relationship Currency

Harris detailed two primary concepts integral to current and long-term success: Performance Currency and Relationship Currency. Performance Currency is delivering what was asked of you, and a little bit extra. The value comes from getting you noticed, paid and promoted, she said, and it may attract a sponsor or mentor, which, as Mulhern said, is integral to further success. But, she added, that mentor needs to be someone who knows you well and whom you trust.
A mentor's job is to give you tailored advice, Harris stressed, so you can successfully execute.
Relationship Currency, unlike Performance Currency, never sees diminished returns. It is the investment you make in the people in your environment. It's your job as many people in your organization are aware of your contributions, she said.
"Everybody in this room has power, but I ask you, how many people will use their hard-earned influential currency on someone they don't know," Harris asked rhetorically, talking about the power in relationships and being at the behest of others' judgements. In other words, to ascend, people will need to advocate on your behalf throughout the organization.
Finally, she talked about "authenticity," the idea that no one can be you the way you can be you. The last thing any of us should do, she said, is to submerge that which is uniquely you. Harris said she's learned that most people are not comfortable in their skin, so when someone does see someone comfortable, they are attracted to you and trust you — and trust is at the heart of any successful relationship.
Go to main navigation