AC&E 2022: Glen Sarvady on Cryptocurrency and Digital Asset Frameworks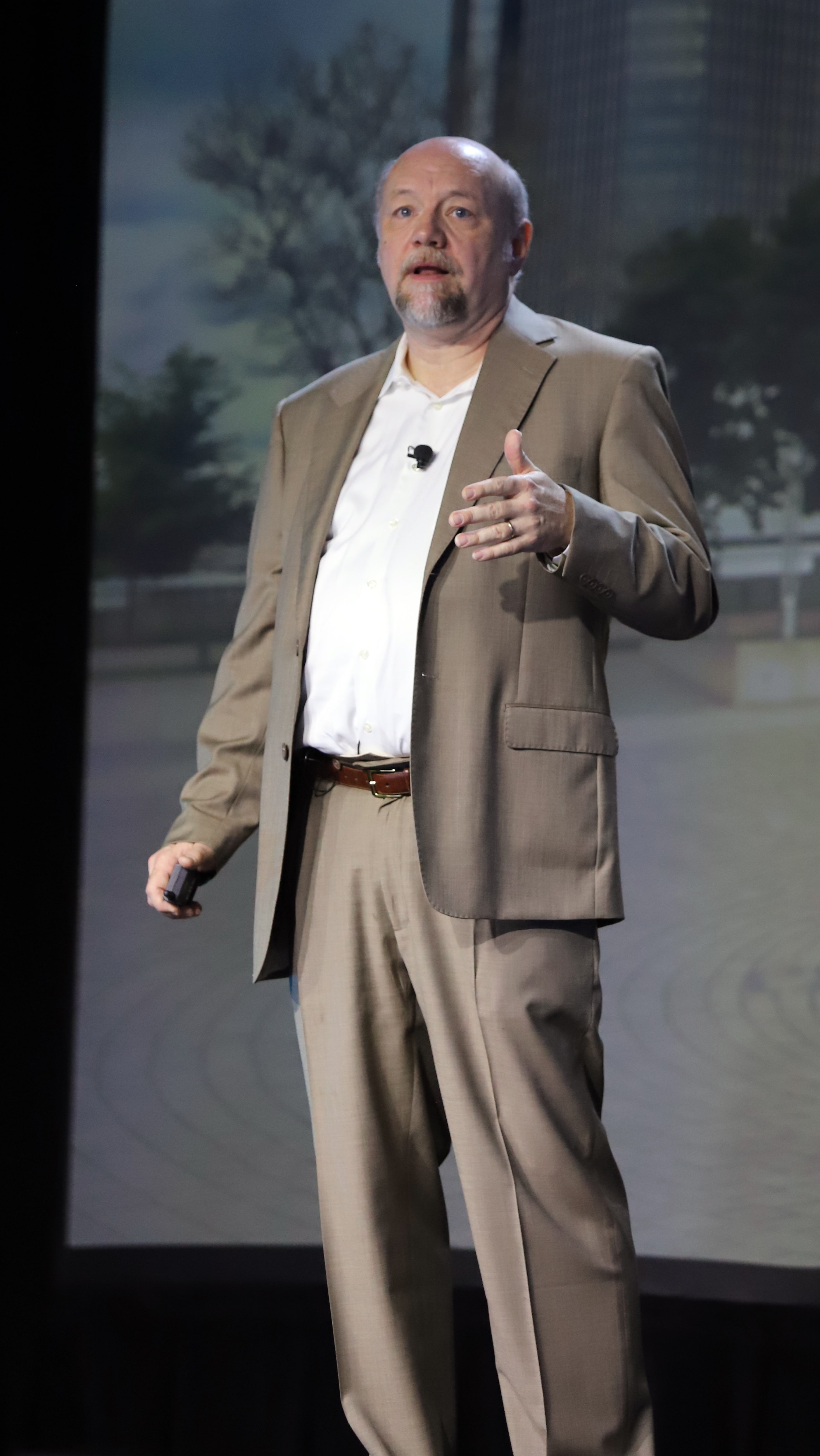 Thursday morning, Glen Sarvady, founder of 154 Advisors and 25-year veteran of the FinTech industry, presented his keynote, "Cryptocurrency and Digital Asset Frameworks." He opened by saying he doesn't consider himself a crypto zealot and isn't looking to break the status quo. Instead, he recognizes that it's here to stay and, as a result, financial organizations will have to adjust how they go forward.
Sarvady discussed "The Crypto Crash of 2022," the idea that crypto is falling dramatically, versus zooming out and seeing where crypto started and where it's at now, which offers an upward trajectory rather than something suddenly volatile. In other words, he reiterates, crypto is here to stay.
To lay some groundwork for the presentation, he went over a quick overview of some key crypto terms: digital assets, bitcoin, altcoins, stablecoins, CBDCs, NFTs and "The Metaverse." And he also called attention to one key statistic: 16% of adult Americans have invested or traded crypto, and another 25-30% express intention to do so soon.
"There's this belief that it's a young people's game, and they are overrepresented, but it's a wide population of people engaging in crypto, which also runs across racial and ethnic lines," said Sarvady, attempting to help attendees better understand who is using crypto right now. "The extent to which some of these engagers in crypto also engage in other traditional financial products is quite significant. They're playing both sides of the space."
He also gave the crowd a brief overview of the landscape of crypto regulation — how federal agencies are taking note and how, including the Federal Reserve's request for information on CBDCs, which Sarvady said tells him we are a long way from anything being certain on this front.
NCUA's crypto guidance, Sarvady said, is similar to insurance and investment offerings: they are passing along others' guidelines and saying everything must be in agreement with compliance.
Sarvady said crypto has been compared to The Dot Com Crash, which saw some high-flying companies completely disappear but also saw companies like Amazon, eBay or Booking.com emerge to be big players.
Fireside Chat: Glen Sarvady & Patty Corkery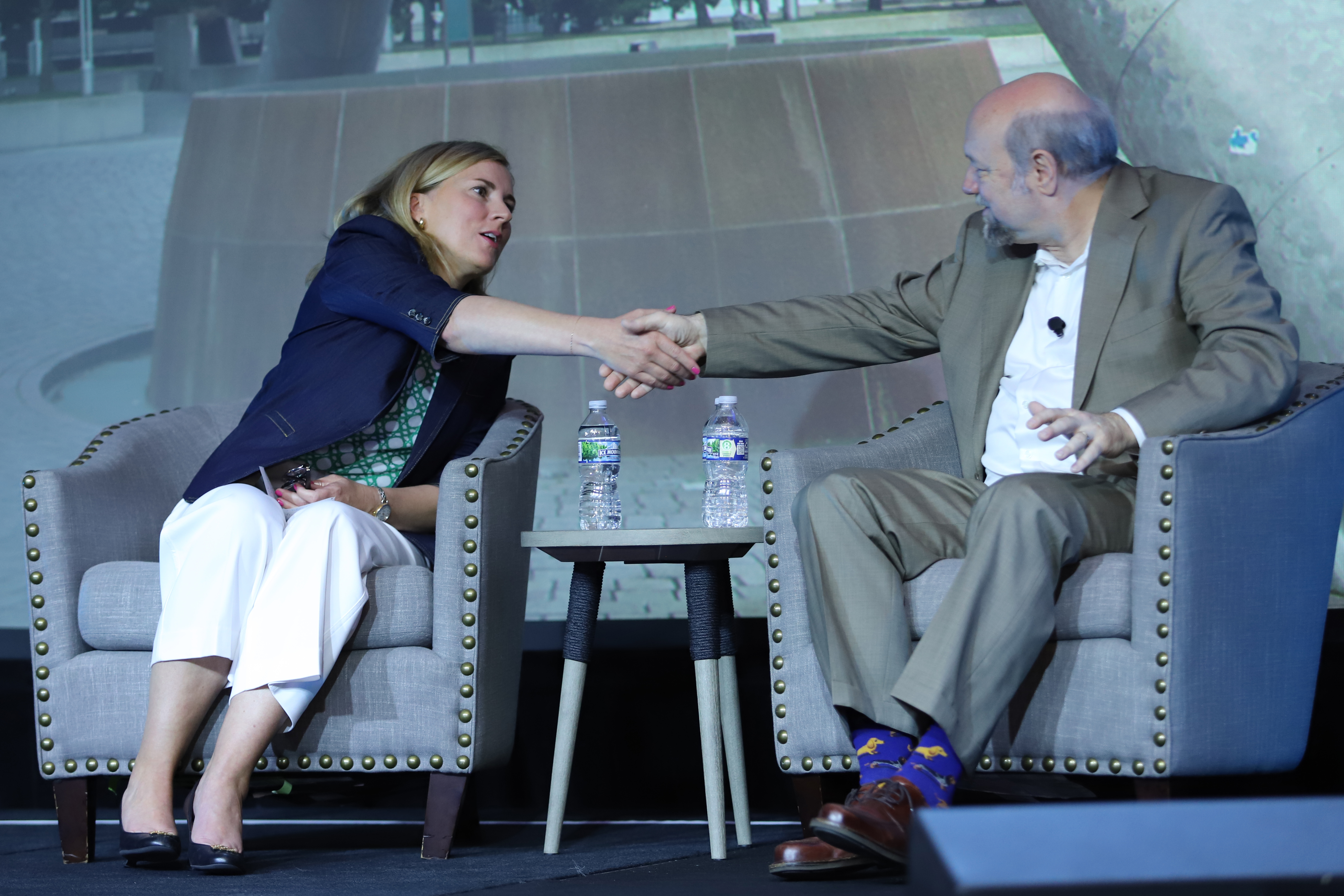 Corkery joined Sarvady on stage to keep the conversation about crypto going, together.
When asked about the statistics of crypto's broad base of support, Sarvady discussed the value proposition of crypto being stronger in many underrepresented areas. But he said he doesn't think, as it stands today, that crypto is in a place to solve the big problem of financial inclusion.
Corkery asked if the size of the financial institution matters regarding who gets involved in crypto, to which Sarvady said his only real concern for small-asset credit unions would be to make sure they have enough invested in compliance to invest safely.
Sarvady drew a comparison to "The Cloud" when Corkery mentioned the newness of crypto and how that can be a scary thing, but just like when we were suspicious about moving from landlines to cell phones, she said, it doesn't mean we should shut the door to that newness.
Corkery then asked what the motivation is for credit unions to get involved in crypto. Sarvady, in keeping with his earlier statement that crypto is here to stay, said the biggest reason is, simply, engagement with the next generation.
The two also discussed the current stigma of crypto and the potential for reputational risk, just like there is for cannabis banking, but Sarvady did not imply that risk is as high for crypto as it is for cannabis.
Sarvady left attendees with his biggest piece of advice: get educated on this topic, continue to learn more so you can engage with members and put out a consistent message.
Read more AC&E 2022 content here.
Go to main navigation