AC&E 2022: MCUL CEO and Board Chair Take Center Stage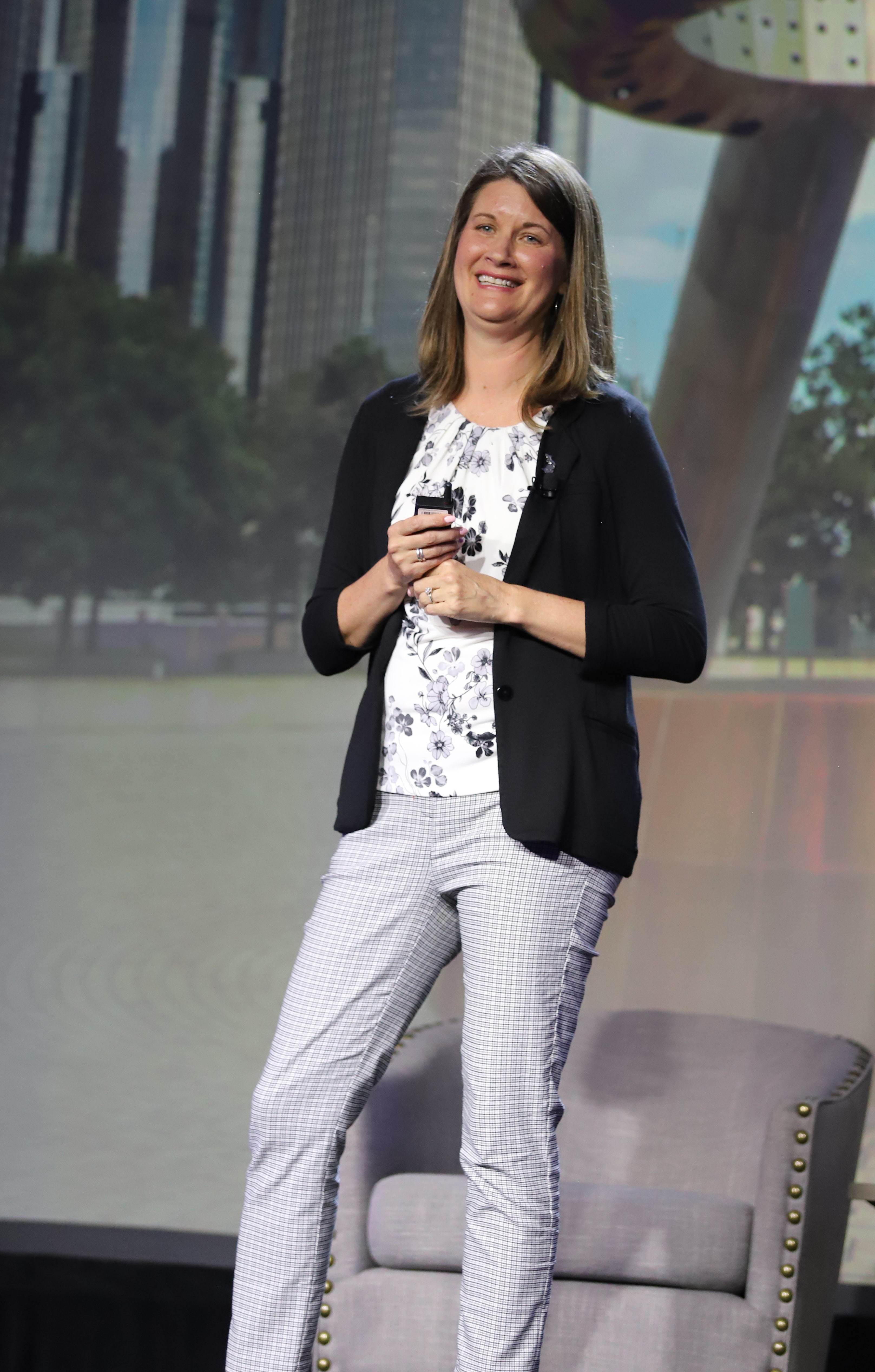 MCUL CEO Patty Corkery started Thursday's Center Stage by introducing MCUL Board Chair Heather Luciani, who thanked the Michigan credit union movement for everything they've done over the past couple years.
"While you successfully navigated a challenging environment and a global pandemic, credit union memberships in Michigan grew significantly!" said Luciani. "The most recent data shows a three-year high in growth and now serving 5.8 million credit union members in Michigan, nearly 60% of the population."
She also broke down the movement's 2021 advocacy events with some important statistics, including 21 legislative events, $347,000 contributed in federal PAC donations, $216,000 in state PAC donations and an additional $132,000 for A Stronger Financial Michigan, MCUL's issue advocacy fund used to promote the credit union difference and defend against anti-credit union political efforts.
Luciani did the same for the Michigan Credit Union Foundation in 2021: a total of $288,310 raised to fund community enrichment grants, financial education initiatives and professional development opportunities, as well as nearly 100 Financial Reality Fairs, which reached nearly 6,000 students.
"None of this could have been accomplished without the support of our credit unions, chapters and business partners," said Luciani.
Patty Corkery & the Credit Union Family

Corkery then returned to the stage to talk about the family of our Michigan credit union movement and the fun of advocating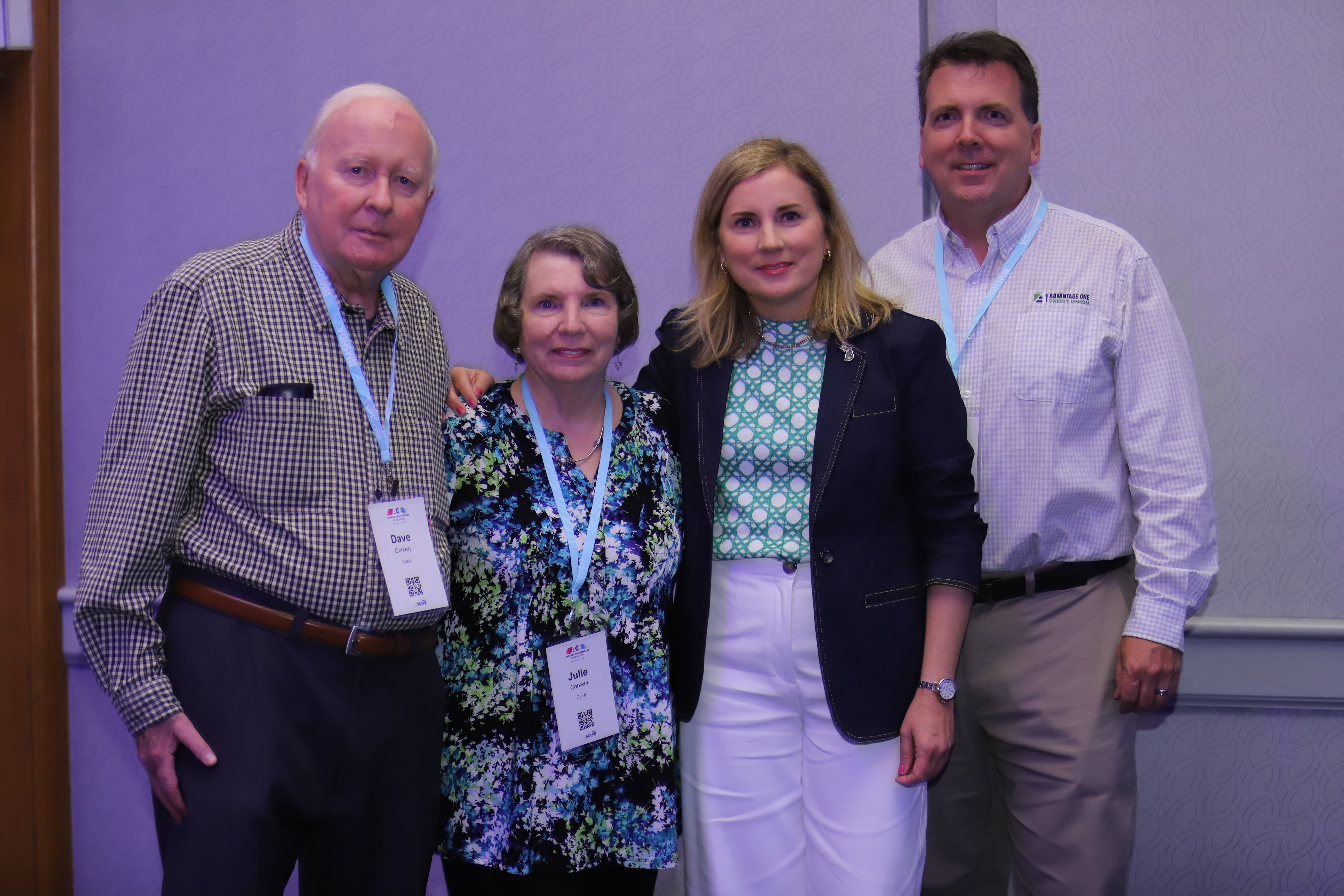 "Telling legislators everything you do in the community is the best part of my job," said Corkery. "Sometimes, the conversations we have to have with lawmakers aren't always easy, like when we recently had to discuss the IRS reporting threshold, but it makes it easier knowing that we do it together."
The MCUL CEO also took some time to welcome all the many new CEOs to the Michigan credit union movement, before going over some statistics that reveal the landscape of the industry. Of the 204 credit unions in Michigan, 140 are $250 million in assets or below, 22 are $1 billion and over.
Corkery then transitioned into some of the outstanding community work Michigan credit unions are doing, including Ukrainian Selfreliance Federal Credit Union's support of students from Ukraine and promotion of the Ukrainian Credit Union Displacement Fund and the funds Genisys Credit Union raised to support those affected by the Oxford High School tragedy.
Specifically touched on were credit unions' Diversity, Equity & Inclusion (DEI) initiatives, naming United Federal Credit Union, Michigan State University Federal Credit Union and Community Choice Credit Union. Corkery acknowledged that, yes, these are large-asset credit unions, but said this is something all credit unions are able to get involved with and encouraged interested credit unions to network with some of these named organizations about how they got started with DEI.
MCUL's CEO also wanted to discuss how Michigan credit unions are pushing the needle on tech. Of note, Christian Financial Credit Union moved its entire environments to Amazon Web Services, Michigan First Credit Union's data warehouse tool, Community West Credit Union's crypto-connecting CUSO and 4Front Credit Union's blockchain technology.
Corkery ended by touching on the League's role in credit union sustainability, which can be summed up in five key actions: Advocate, Educate, Communicate, Support and Awareness. Through these five areas, MCUL works to break barriers, open doors and keep credit unions up to date on technology, legislation, products, compliance and more.
Read more AC&E 2022 content here.
Go to main navigation