AC&E 2022: Corks for a Cause Sells Out!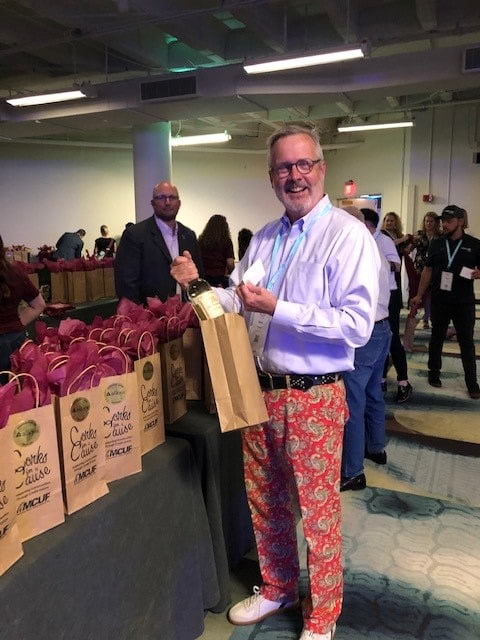 The 2022 MCUL Annual Convention & Exposition (AC&E), at Detroit's GM Renaissance Center, kicked off on Wednesday evening with a joint Welcome Reception and Corks for a Cause party.
Corks for a Cause, a networking and fundraising event to benefit the Michigan Credit Union Foundation (MCUF), made its premiere at the 2016 AC&E in Detroit and has become a beloved opening-night event since.
It mixes an exciting wine pull (and wine swap) station with meeting and greeting friends and colleagues you might not have seen since the last AC&E — all in the name of supporting credit union community development outreach through MCUF.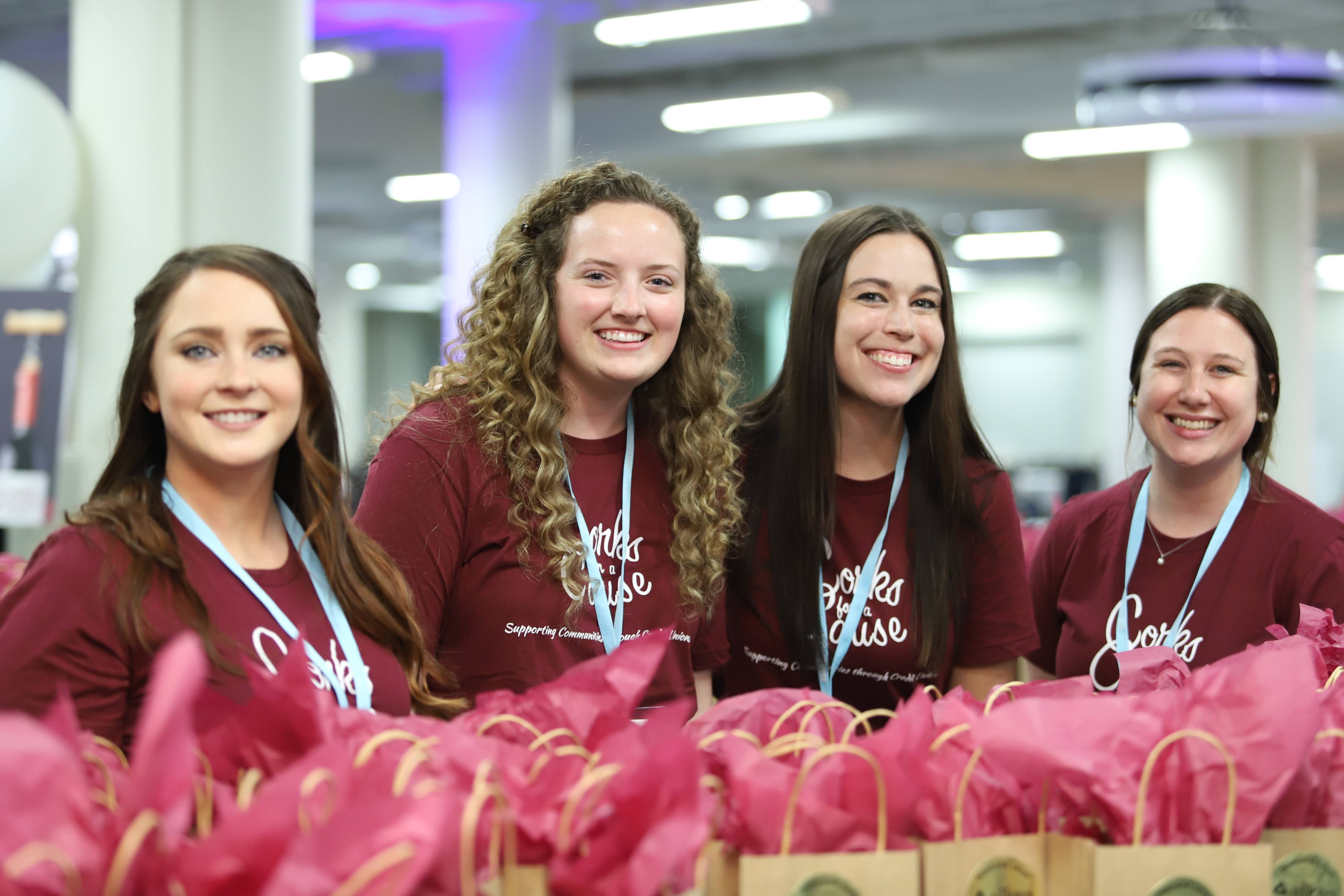 During the 2022 event, Corks for a Cause sold out of its nearly 400 bottles of wine and raised about $30,000 for MCUF.
"Thanks to everyone who helped make this happen!" said MCUF Executive Director Beth Troost.
This year's event was sponsored by MCUF through business donors, including the exclusive Diamond Level donor Alloya Corporate Federal Credit Union, Gold level donors Commercial Alliance, CUNA Mutual Group, Holzman Law, PLLC and Neighborhood Mortgage Solutions LLC; and Silver level donors CO-OP Financial Services, Corporate Central CU, iZale Financial Group, Member Driven Technologies, Michigan Business Connection, Mortgage Center, Origence,PSCU, SAGE DIRECT, State National Companies and Trellance.
Read more AC&E 2022 content here.
Go to main navigation