MLive Readers Vote Financial Plus & American 1 Best Michigan CUs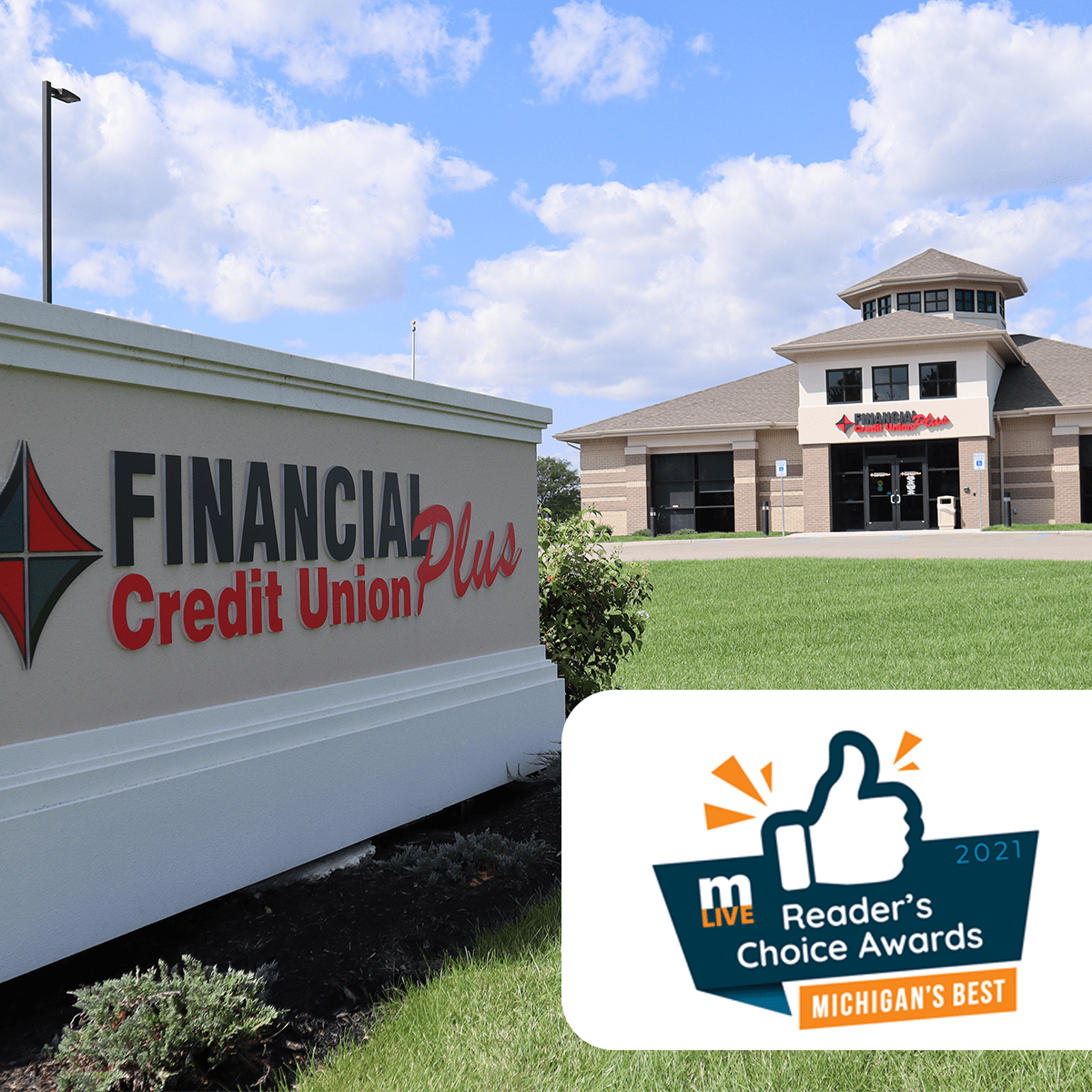 MLive Media Group recently held the 2021 Reader's Choice Awards, wherein readers voted on their favorite local businesses across three regions in an effort to recognize those who have stood out within the past year.
The readers voted Financial Plus Credit Union as Michigan's Best Credit Union in the Flint, Saginaw and Bay City area. And readers in Southeast Michigan voted American 1 Credit Union Best Credit Union in the area.

"It is an honor to be recognized as Michigan's Best Credit Union in the Northeast region," said Financial Plus CEO Brad Bergmooser. "This award is special because it was voted for by the people we serve each and every day. I have the pleasure to witness our staff's commitment to our membership and communities', and know that this award is a result of that commitment. It gives us immense satisfaction knowing our members can feel our tenacity and passion and chose us as Michigan's Best."
This is MLive Media Groups' first year holding its Reader's Choice contest, and over 26,000 votes were cast amongst all categories. The voting categories ranged from entertainment, retail and professional services to dining, and various others. Just under 10,000 nominees qualified for the Reader's Choice Awards, and the top nominees per region continued on to the voting phase of the contest.
"The recognition this award provides means a lot to everyone at American 1 Credit Union," said American 1 CEO Martha Fuerstenau. "Thank you to our members for taking the time to nominate and vote for us. At American 1, we strive to always put our members first by living out our purpose statement, which is to provide financial wellness through personal everyday banking. We are so grateful and humbled to win this award."
In an article published by MLive in early October, Anne Drummond, director of creating advertising sales for MLive Media Group, said this project was created to call attention to businesses within communities that have endured and to honor their "innovation and resilience."
"Reader's Choice offers area businesses a distinction that is crowd-sourced," said Drummond. "Nothing could be more meaningful than knowing that your work is among the most desirable of its kind in the region or state."
Go to main navigation