Mini "Corks" Wine Fun Recognizes MCUF Business Donors at the AC&E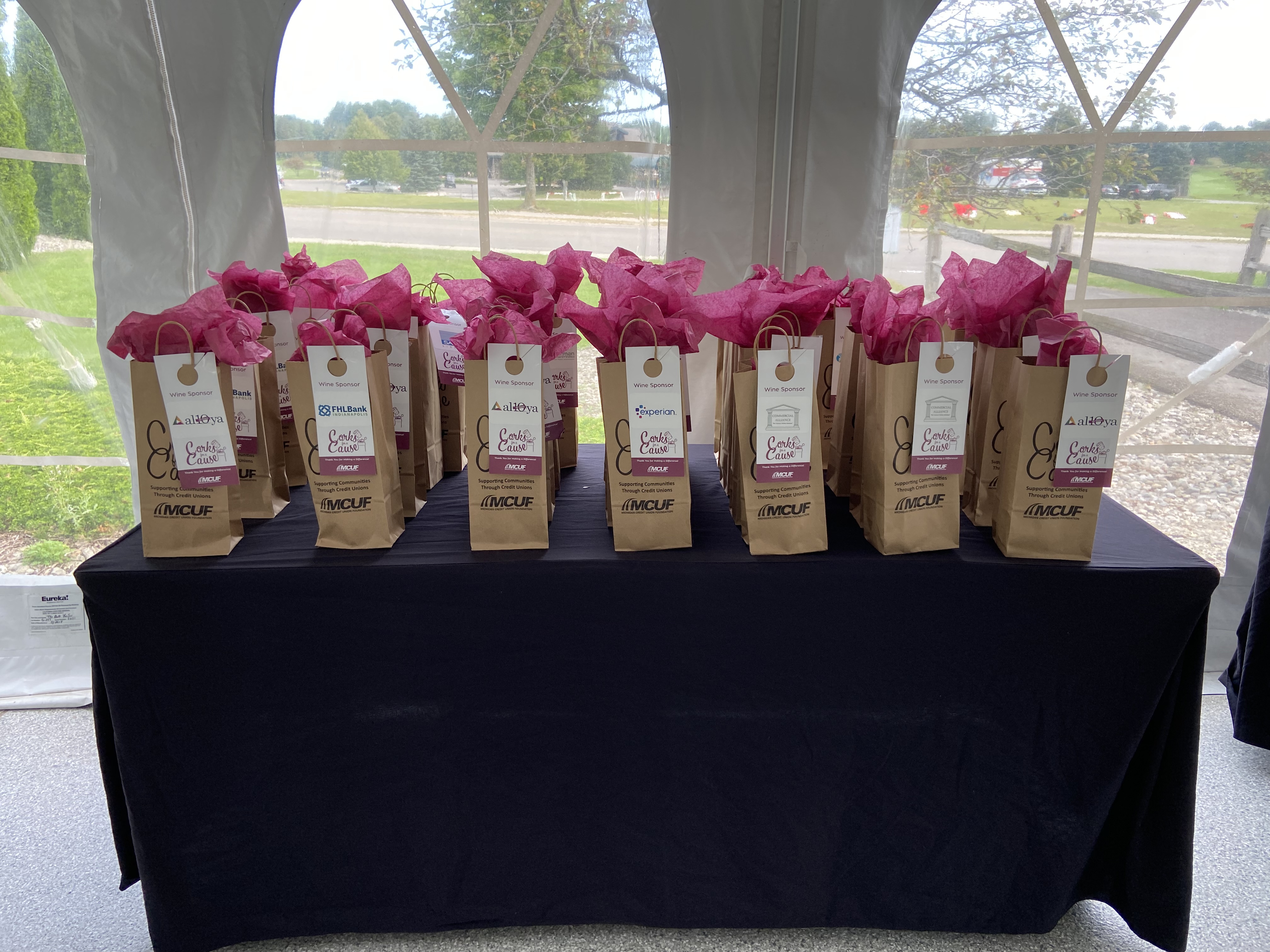 Even with the knowledge that this year's AC&E would not be able to hold a full Michigan Credit Union Foundation (MCUF) "Corks for a Cause" wine pull social fundraiser in 2021, several credit union business partners continued to step up and provide donations to support foundation initiatives with an annual donation.
2021 MCUF donors include 119 credit unions, 12 chapters and 11 business supporters. Each year, these donations go right back in the community to support credit union financial health and community enrichment activities that amplify the credit union impact in Michigan.
While MCUF did not have the full event, the Foundation was able to squeeze in a little wine-themed fun at the recent convention and recognize its generous business donors. Thirty "Corks for a Cause" bottles of wine were given away to lucky winners participating in the MCUL networking events at the conference.
The wine bags recognized generous MCUF Diamond Level Sponsor, Alloya Federal Credit Union; MCUF Gold Level Sponsors: Commercial Alliance, Federal Home Loan Bank of Indianapolis, Holzman Law, and Neighborhood Mortgage Solutions; MCUF Silver Level Sponsors: CUNA Mutual Group, IZALE Financial Group, Origence, and SAGE DIRECT; and MCUF Business Donors Element 22 and Nearman, Maynard, Vallez CPAs.
2021 MCUF impact programs include supporting financial counseling training, financial education programs and credit union grants.
To donate, apply for grants or learn more, visit MCUF.MCUL.org.
Go to main navigation