2021 AC&E: Opening Remarks and a Panel on Life After the Pandemic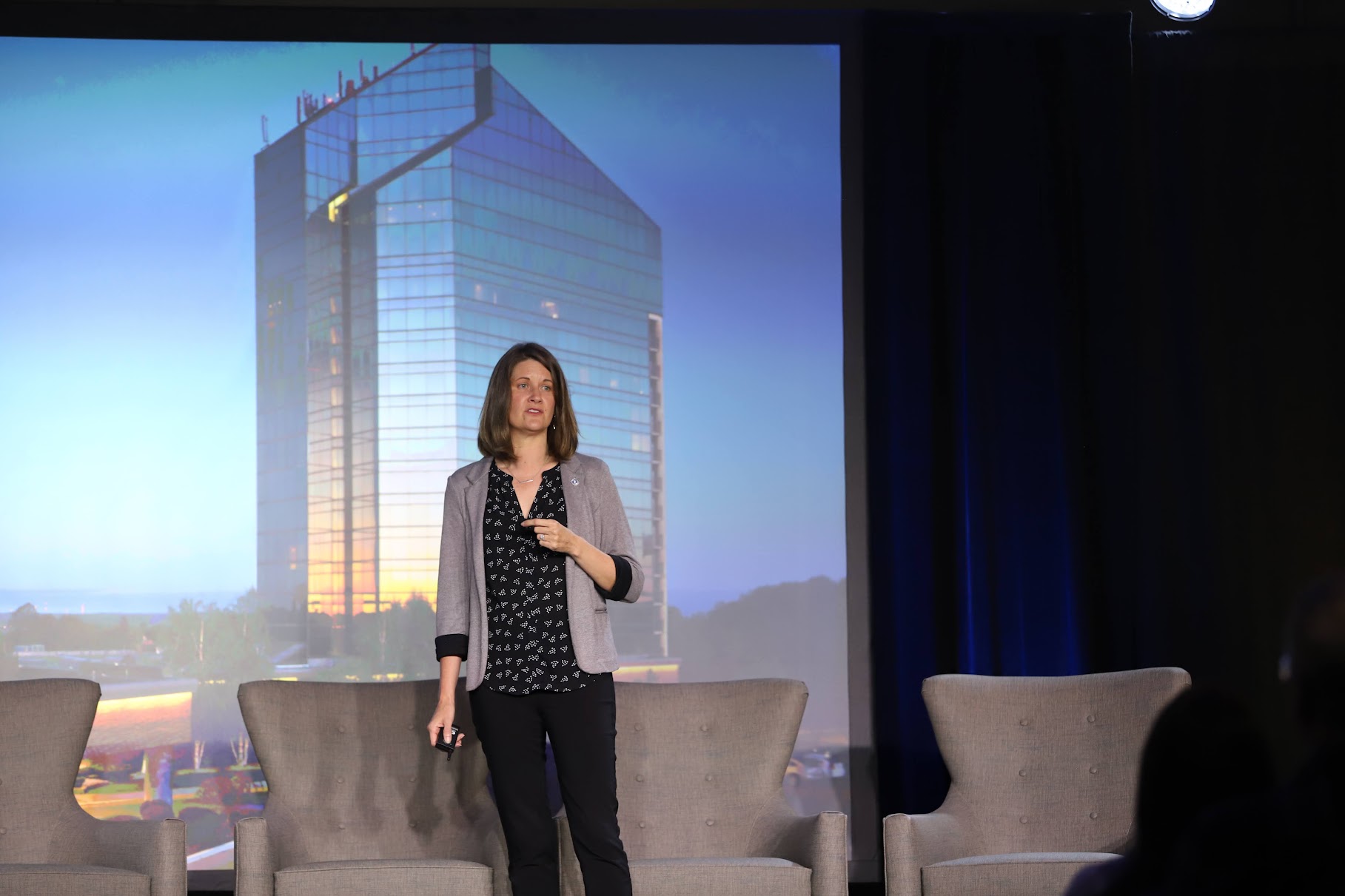 MCUL President/CEO Patty Corkery kicked off the morning with a welcome and thanks before introducing MCUL Board Chair Heather Luciani, who spoke for a few minutes. Luciani gave a brief breakdown of the last 18 months in the Michigan credit union movement — how we've stayed connected, kept up education and advocacy priorities, while also helping the millions of Michigan credit union members navigate the COVID-19 pandemic through countless relief efforts.
Luciani highlighted the Midland flooding crisis, and the Mid-Michigan Chapter of Credit Unions' relief response, as well as the leadership change within MCUL that led to Patty Corkery's current position as President and CEO.
The MCUL Board Chair then introduced CU Link's current bracket-style advertising competition, "Stories." Find out more about "Stories" here.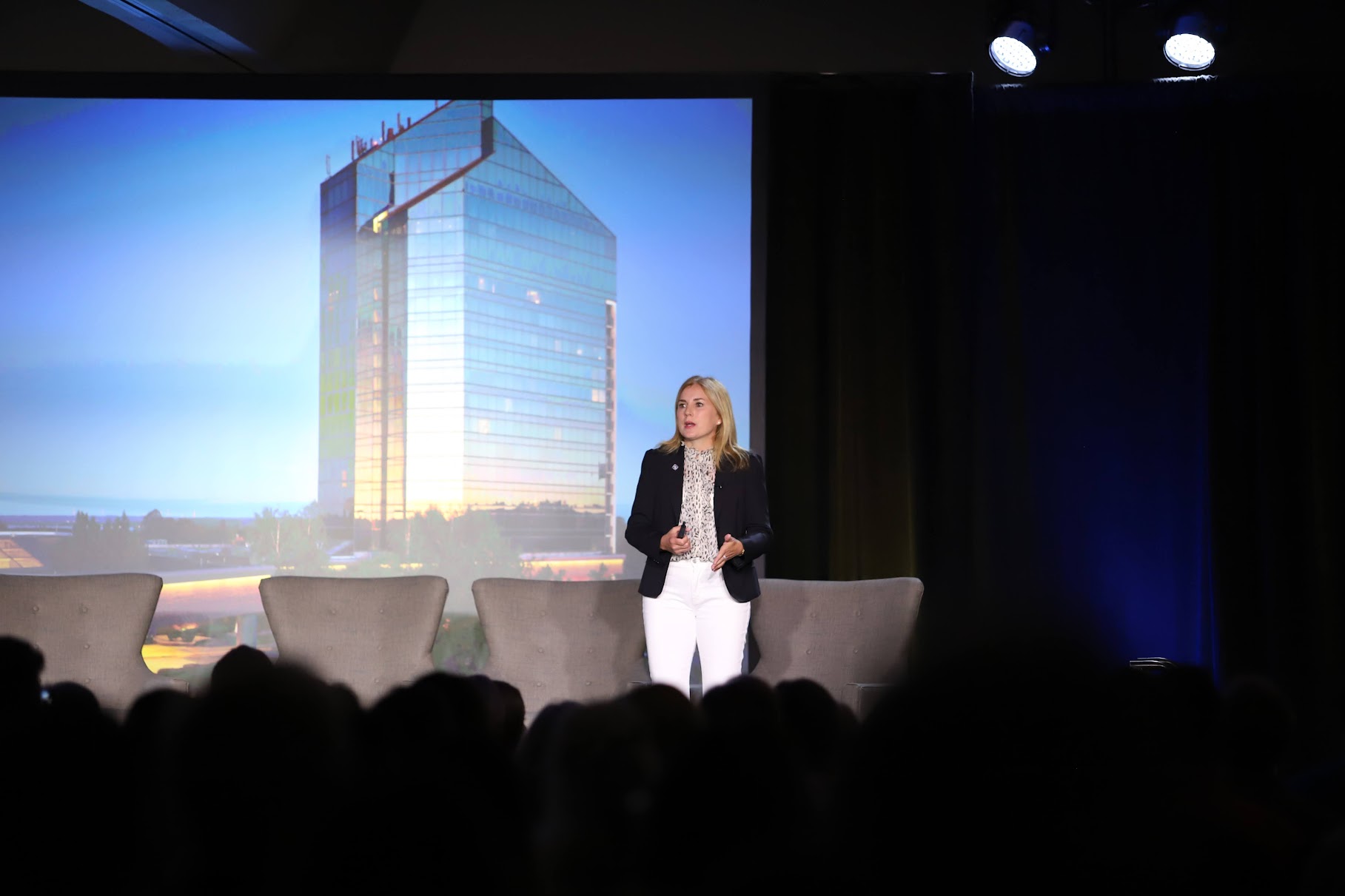 Corkery then returned to the stage for a presentation that built off Luciani's opening remarks. She spoke about the many people in the credit union movement that did remarkable things during the pandemic to seamlessly maintain credit union operations, highlighting HR and IT departments, CEOs and managers, volunteers and the MCUL team.
Beyond the daily operations, Corkery discussed the big picture ideas, such as fundraising, advocacy, education and cooperative advertising, that were able to continue during the last 18 months because the movement's dedication didn't waver, it just went virtual.
Finally, Corkery talked about the Michigan Credit Union Foundation, which also pivoted to best support pandemic-related relief efforts, as well as its financial education programs, which all had to be moved online — and did so with great success.
MCUL's CEO then introduced CU Solution Group (CUSG)'s CEO, Dave Adams. After thanking Corkery and Luciani, Adams congratulated the Michigan credit union movement for the incredible growth they've continually experienced while also battling a pandemic.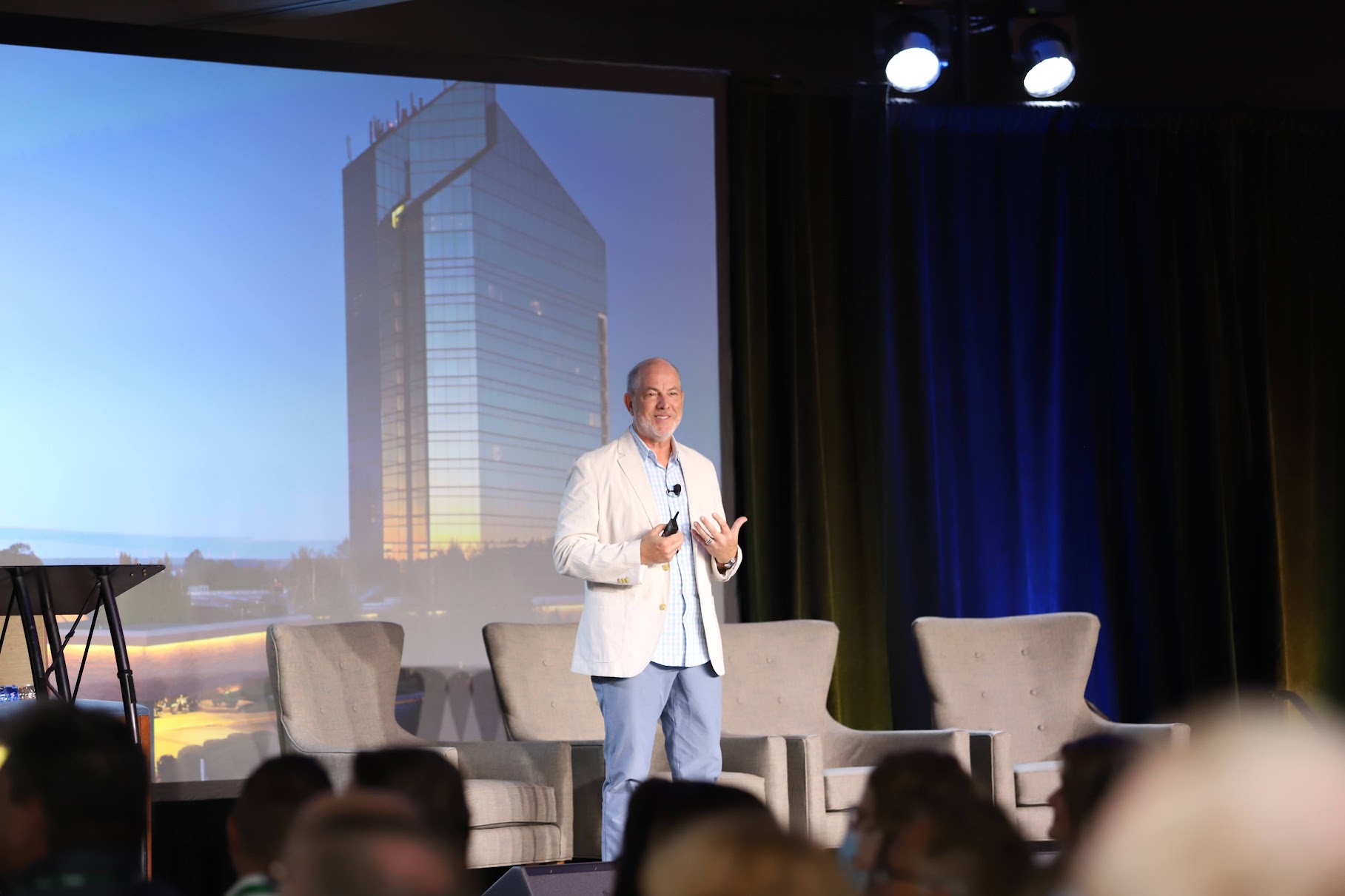 He then said he wanted to talk about "Leading with Feeling." To do so, Adams used the concept of the artist as a blueprint for the modern leader or leading with the mentality of an artist who "paints their feelings." He shared the story of his father, who died tragically and early, to discuss how we change the way we think, focusing on how events allow us to feel, instead of trying to always find answers.
From there, Adams went through CUSG's experience during the pandemic – how the organization's leaders have spent this time thinking how they can respond to the last year and a half by investing in the future, asking questions along the way, rather than trying to find the right answers. He invited credit unions to respond to their members in a similar fashion.
CUSG Chief Strategy Officer Brandi Stankovic then entered the stage to introduce and moderate the morning's panel, "Life After the Pandemic: Biggest Issues for Credit Unions Going Forward." The panel consisted of Corkery and Adams, as well as Christian Financial Credit Union CEO Patty Campbell and Community Financial Credit Union CEO Bill Lawton.
The panel maintained the morning's topic: recapping the last 18 months and figuring out where we can go from here. Among the specific areas of discussion were overdraft fees, remote work, members' digital needs and advice to new CEOs.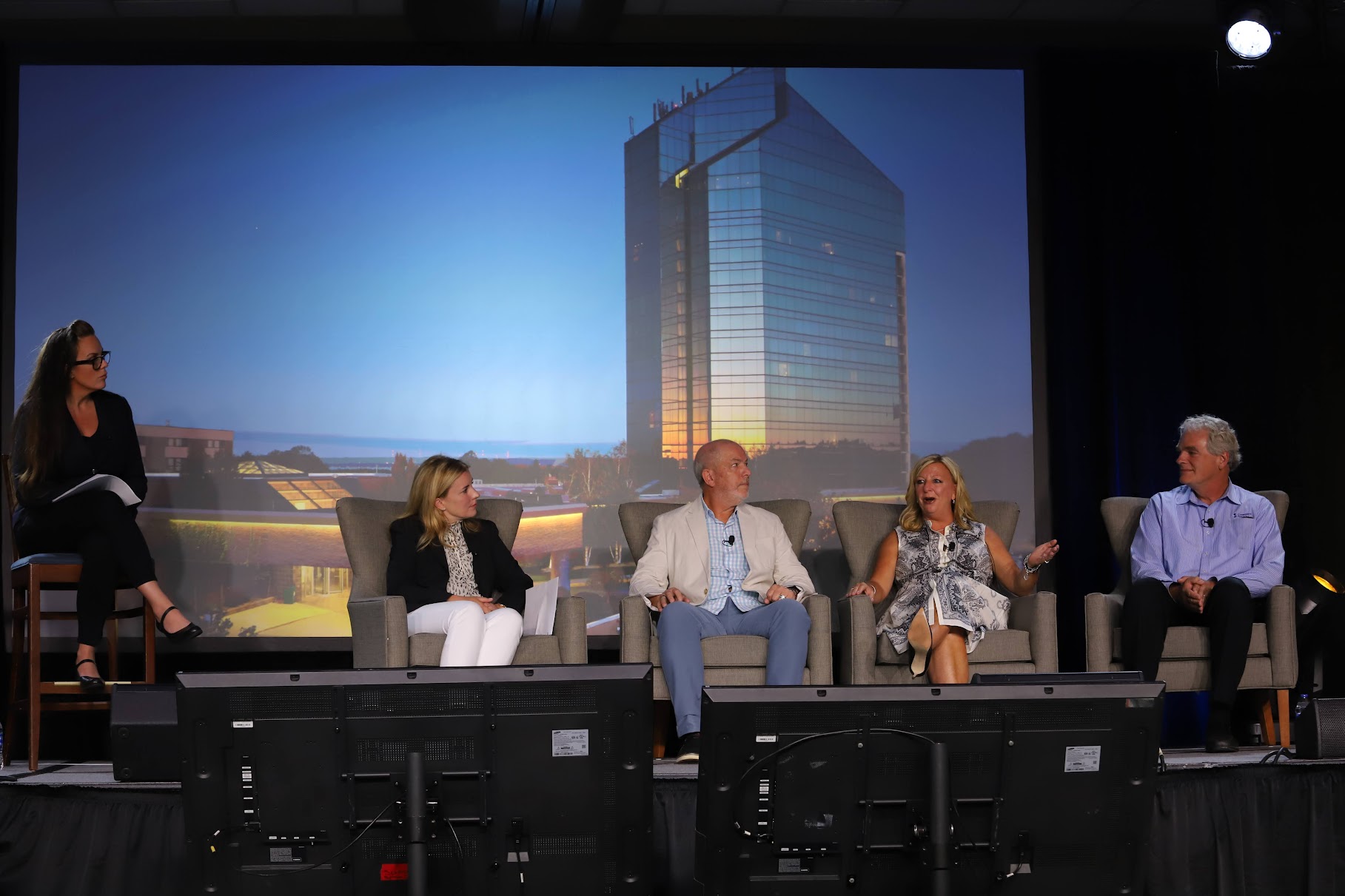 Each panelist discussed how they're navigating the changing workplace, with most agreeing that a hybrid system that combines working from home with occasional in-office work is a sound plan that meets team members' desires.

Within this new workplace, Campbell stressed the importance of creating a connected environment and said Christian Financial has shared in-office days to maintain culture and collaboration.

Lawton emphasized allowing remote work for team members that want to be remote and in-office work for those that desire in-office work, but was also concerned for how connected he was as a leader, saying he has started to attend as many virtual team meetings with as many branches as he can to avoid feeling disconnected.
On the topic of overdraft fees and the changing landscape of credit union protocols and legislation, Corkery said the League is monitoring the situation, which has yet to really heat up, but focused on being prepared at the advocacy level. She said it's not enough for her or Adams go sit down with a legislator — they need to hear from credit union leaders from around the state.
Before the panel ended, they were asked what advice they would give to new and up-and-coming CEOs. Corkery responded with simply telling them not to be fake — just be authentic, while Adams emphasized passion and care over a skillset, which can be developed over time.

Lawton and Campbell both talked about creating a network of friends and colleagues within the movement that you can always ask questions and bounce ideas off of — it's not an individual effort, but a team effort.
Go to main navigation