CMN Fun Run/Walk Returns to the 2021 AC&E: A Chat with Bridget Staffileno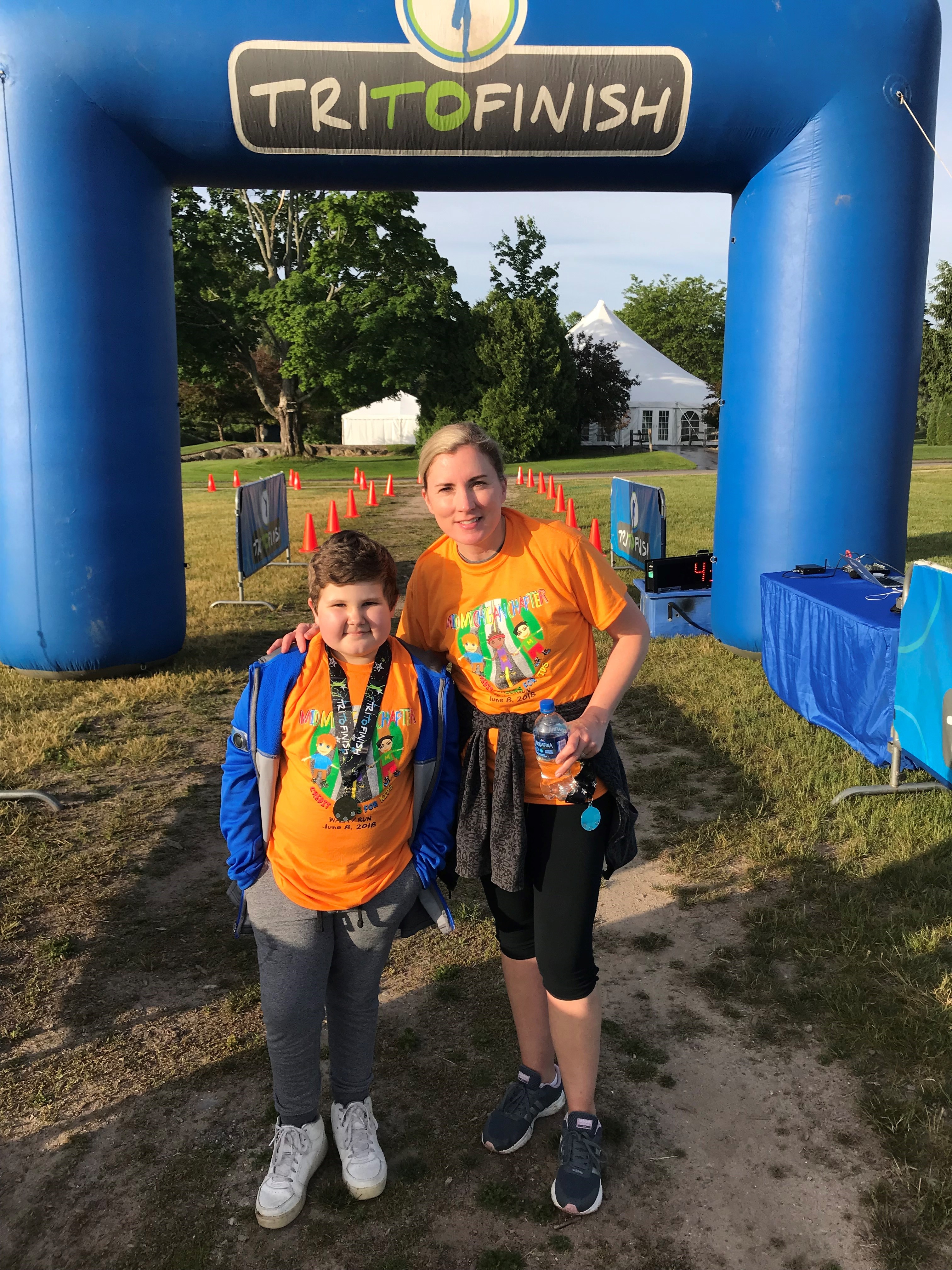 What's better than getting together bright and early and going for a walk or a run? Walking or running with credit union peeps at MCUL's Annual Convention and Exposition (AC&E) to raise money for the Children's Miracle Network (CMN).
The Credit Unions for Kids 5K Fun Run/Walk for CMN hosted by the Mid-Michigan Chapter of Credit Unions, has become a staple of the AC&E in recent years. This year's 5K is held on Tues., Aug. 24 at 7:30 a.m.
The run/walk will take place on the grounds of the Grand Traverse Resort and Spa, and while it is a 5K, you can walk or run whatever distance and pace you want.
Also, if 7:30 a.m. is too early, the Mid-Michigan Chapter is offering a virtual option, to join in spirit.
Registration for the event is $30, which includes a t-shirt.
Ahead of the event, MCUL discussed the return of the upcoming event with Mid-Michigan Chapter Chair and Jolt Credit Union VP of Community Affairs Bridget Staffileno.
MCUL: Did you miss having this event in 2020?
Staffileno: Let's face it, anytime you miss an opportunity to be with your tribe to support and raise funds for such a worthy organization, it hurts your heart. Add to that, dealing with the pandemic … it made last year really suck. Sorry for using the word "suck," but the word captures the feeling to a tee.
Can you tell me a bit about how this event began? Where did the idea come from?
As an attendee at many of the past AC&Es, I noticed that there were only two events that raised money for the Children's Miracle Network. The golf event and the auction. I am not a big golfer (I don't have the patience or the attention span) and although I bid on items, I have rarely won.

So, I thought about all of the other people who don't participate in the golf event or don't even golf and those who don't walk away with a silent auction item. Everyone wants to be able to support CMN and after discussions we had at our Mid-Michigan Chapter meetings, the idea of a fun walk/run where anyone and everyone could participate and help raise money was born. The first year, we went rogue and just did it on our own at the AC&E. We invited Dave Adams to join us. And, considering the fact that Dave Adams is also a runner, I figured it was an easy sell. He loved it and got up on Center Stage! that morning after he ran and pledged to include it as a part of the annual event. The chapter was thrilled!
What does the organization mean for the Mid-Michigan Chapter?
The Mid-Michigan Chapter is proud to have created an event within the AC&E that adds to the money that is already being raised. This is a source of great pride as well as adding to the camaraderie that is already there … we are a tight-knit group and we thrive on working together for the greater good of the credit union industry and our community.
Has running been a personal hobby for a while? Can you talk about what running means to you?
One of my favorite subjects! There is a meme that comes to mind, "How do you know if a person is a marathon runner? Don't worry, they'll tell you." 100% accurate! I have been running since my teens but didn't really commit to running consistently until I turned 30 (I am now 57). I had two young sons and wanted to have as much energy as possible so I would always be able to keep up with them.
Fast forward to the year 2007, when I ran my first marathon in Chicago and qualified for the Boston Marathon that year. Since then, I have run about 30 marathons, nine of those being the Boston Marathon and also including a 50 mile ultra.
This year, I am running my 10th Boston in October while they are celebrating their 125th anniversary! The cool thing is I am running for a nonprofit, "Back on My Feet," and will be raising funds for them.
I was being interviewed on the radio and the host asked me the same question, "What does running mean to you?" I kinda choked up because running is a part of who I am. Running has always been there for me and has never let me down. I run when I want to celebrate, to decompress, to fill my soul when I am struggling and to be with people who are also passionate about it. I love sharing what running has done for me and what the running community has done for communities all over the world! Running has raised billions of dollars for nonprofits through road races as well transformed lives. Yup, saved lives, which is why I chose Back On My Feet to run for at this year's Boston.
What are you most excited about regarding the 2021 Fun Run/Walk?
Being able to raise more money for the CMN!
Why is this event perfect for the AC&E? And how has it gone in previous years?
The Mid-Michigan Chapter loves that this event is inclusive! People have an opportunity to walk, run, sleep in (for our late-night AC&E attendees who want to participate but want to stay out late too), for those who want to donate and get a t-shirt or want to sponsor. The event is gaining more attention and we have seen a growth in the number of people who participate. That is pretty cool to see.
Anything else you would like to add about the fun run?
Would love to see people who are attending or not to participate or donate. A donation of any size really helps, even if you chose not to participate or can't come to the AC&E. We missed last year; let's go big this year!
Go to main navigation