LAFCU's Pandemic Response Earns Gold in National Competition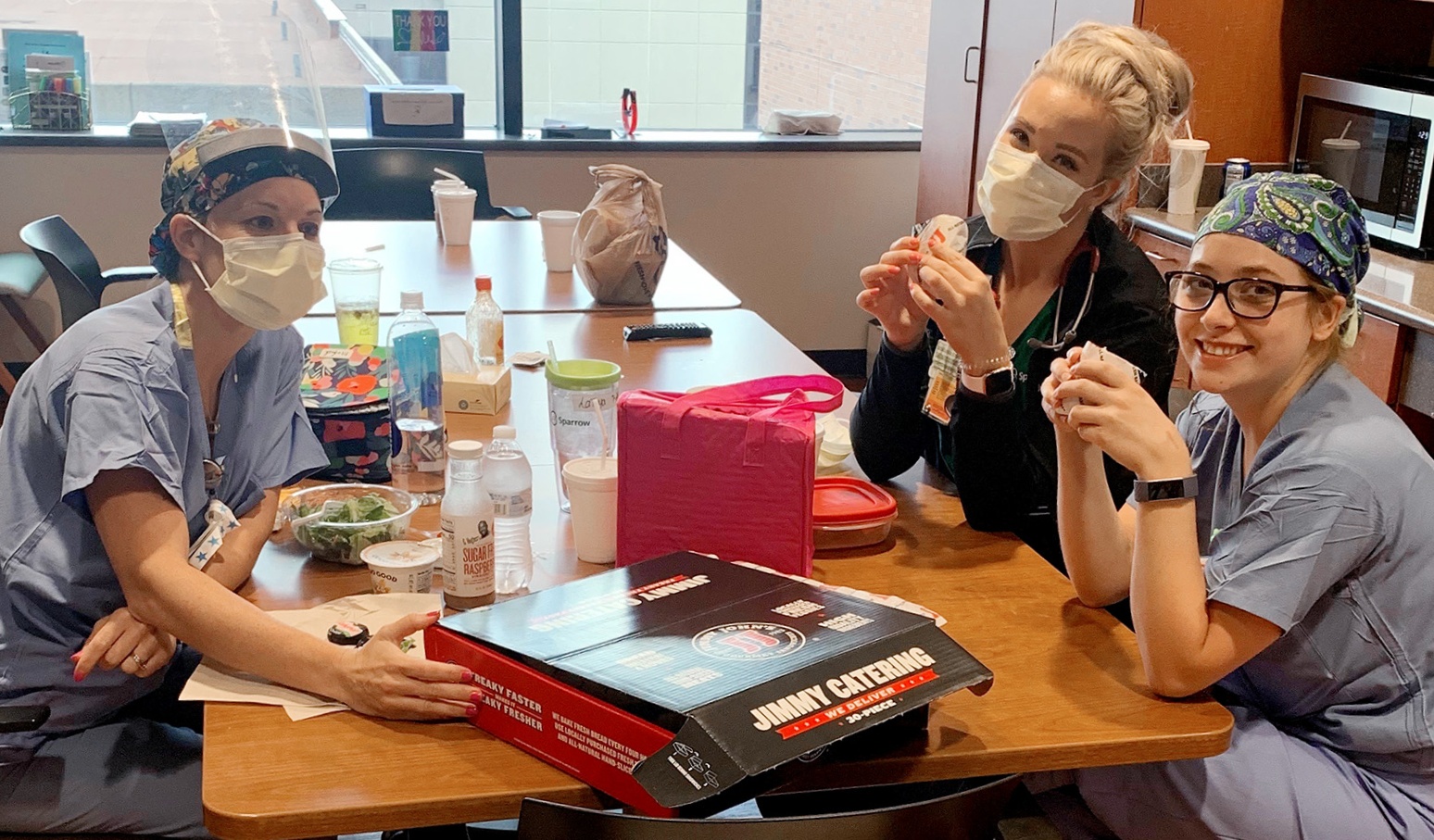 LAFCU's response to the pandemic has earned national recognition. The Michigan credit union won a 2021 CUNA Diamond Gold Award in the new category of Crisis Management, added due to the pandemic. The awards program recognizes excellence in credit union marketing and business development nationwide.
LAFCU's entry, Never Waste a Crisis, details the credit union's actions during the pandemic surrounding three key components: protecting the health of employees and members, helping members survive financially and assisting the community.
"It's an extreme honor to be recognized for responding to the needs of our employees, members and community during a time of rapid change and financial stress," said LAFCU CEO Patrick Spyke. "It's been challenging, rewarding and incredibly team-building from within. It certainly took our entire team to make it work. I'm so proud of them for their creativity and innovative spirit. We didn't just think outside the box, there was no box."
In the three areas LAFCU prioritized during the pandemic:
Member service at branches transitioned to interactive teller machines located at all drive-thrus, safely connecting staff with members.
Ninety percent of employees could work from home within days of the governor's Stay-at-Home orders, including tellers operating branch ITMs, with no interruption to member service.
A virtual wellness program was added to support employees' mental and physical health. Employees have free access to nutritional guidance, fitness challenges and stress management strategies.
Members received nearly $13.5 million in financial relief through the credit union's "Here to Help" program. Members in crisis benefited via special loans, waived fees and other resources. Staff also reached out to businesses to coordinate government-guaranteed loans.
Community support included financial donations to organizations distributing food to those in need (equating to 23,000 meals) and two charities supporting families and people with disabilities; lunches to front-line health care workers and families receiving help from the local Ronald McDonald House; and doubling scholarship dollars awarded to high school seniors participating in a LAFCU essay contest.
The LAFCU team accepted the CUNA Diamond Gold Award - Crisis Management at the trade association's annual Marketing & Business Council Conference held virtually.
"The Diamond Awards competition is the most prestigious competition for excellence in marketing and business development in the credit union industry," said Amy McGraw, Diamond Awards chair. "Credit unions that receive these awards should be extremely proud of their accomplishments and know that their work represents the very best examples of creativity, innovation, relevance and execution."
Entry fees for the Crisis Management category plus conference donations resulted in a $5,000 donation to Feeding America, the largest U.S. hunger-relief organization. It provides meals to more than 40 million people each year through a network of food banks, food pantries and meal programs.
Overall, the 2021 Diamond Awards drew nearly 1,300 entries.
Go to main navigation