Neighborhood Mortgage Solutions Donates to Michigan Credit Union Foundation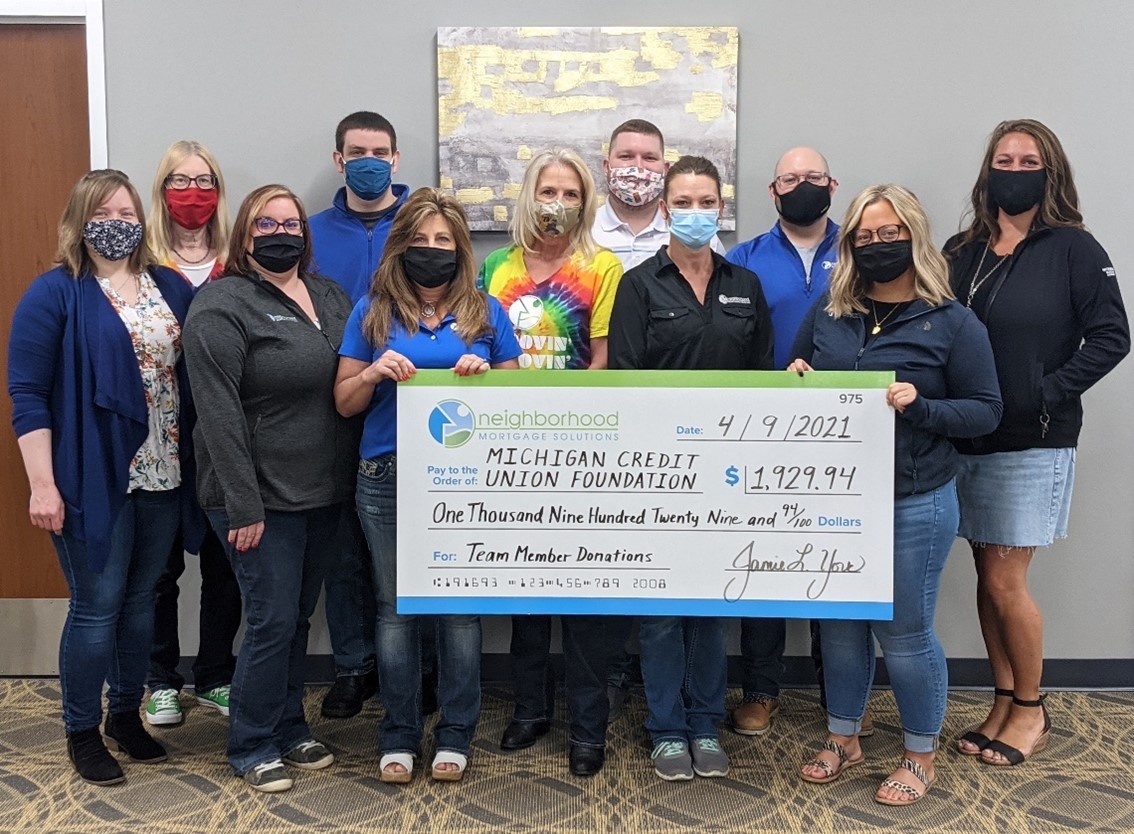 Neighborhood Mortgage Solutions (NMS), a Credit Union Service Organization (CUSO) providing mortgage services to fellow credit unions, is pleased to announce a donation to the Michigan Credit Union Foundation (MCUF) in the amount of $1,929.94.
As a CUSO, NMS shares the credit union philosophy of "people helping people," with their partner credit unions, which drives their annual voluntary team member contributions in support of the credit union community within their home state of Michigan.
Since 2017, NMS has donated a total of $7,150 to the Michigan Credit Union Foundation (MCUF).
"We are happy to offer our continued support to the MCUF; as they utilize the donations to fuel financial education programs, community enrichment grants and professional development scholarships," said Jamie York, CEO of NMS. "We're grateful for the opportunity to impact the communities served through the MCUF, by supporting the credit union difference in Michigan and the nationwide credit union movement."
With the help of cooperative donations, MCUF is a catalyst for impactful community enrichment and financial education initiatives. In addition to the financial support from more than half of our credit unions this year, many credit union related businesses are also supporting the work of the Foundation.
"This donation is particularly inspiring because it represents collective 'jeans day' contributions from Neighborhood Mortgage Solution employees," said MCUF Executive Director Beth Troost. "Their involvement represents one of the best qualities of our credit union community, working together to help each other and the greater community thrive."
Learn more or donate to the foundation here.
NMS is owned and founded by three credit union partners in Michigan: Frankenmuth Credit Union, Alpena Alcona Area Credit Union and Team One Credit Union.
---
Check out the latest updates from the Michigan Credit Union Foundation.
Go to main navigation