Moon Chapter Exceeds Goal to Reduce West Michigan Food Insecurity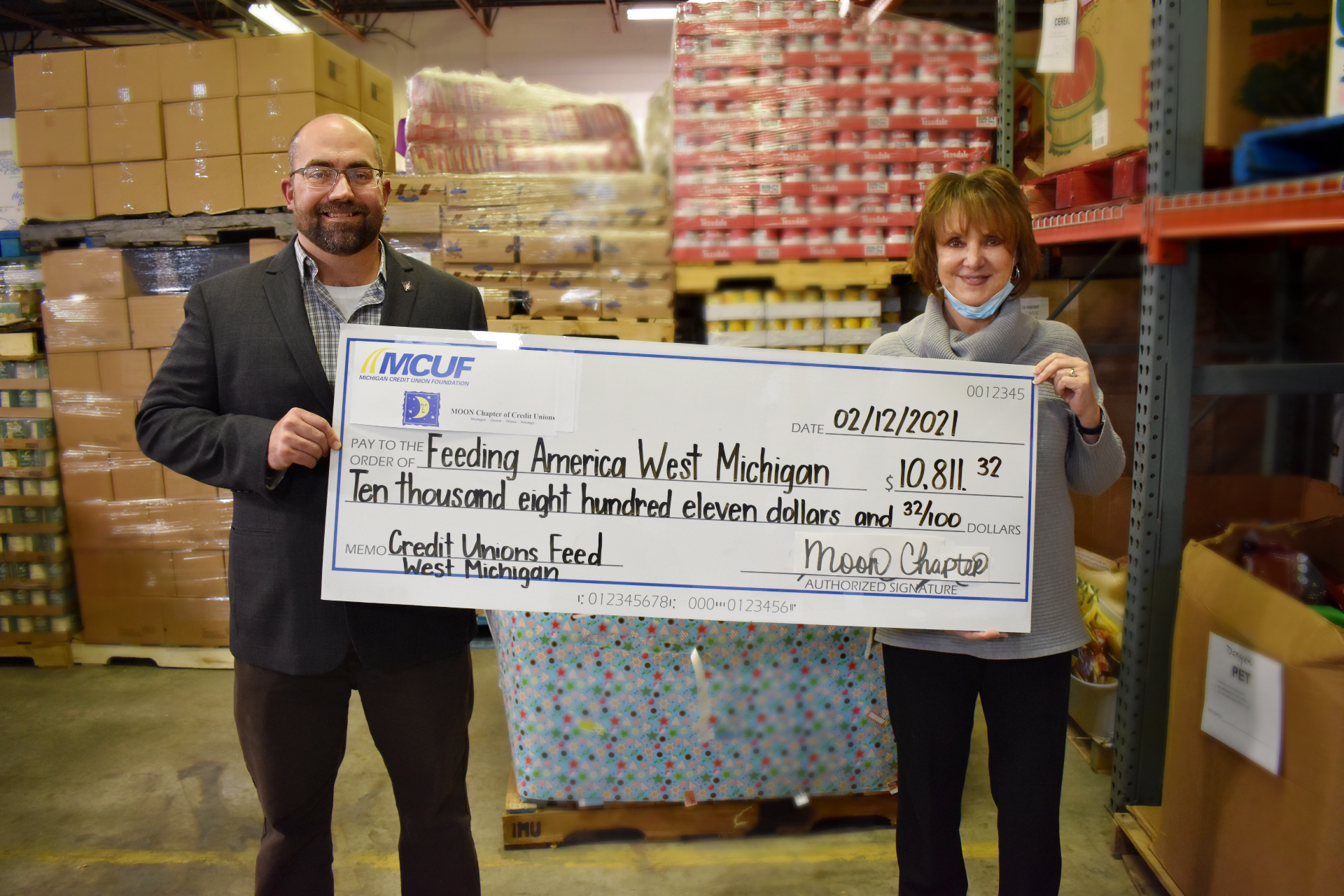 Last month, MCUL reported the Moon Chapter of Credit Unions's campaign to reduce the region's food insecurity, "Credit Unions Feed West Michigan." The campaign's goal was to raise $10,000 for families in need, starting with a $2,500 donation from both the chapter and Michigan Credit Union Foundation.
The chapter quickly exceeded its goal, reaching $10,811 with the help of 10 participating credit unions.
"Our donations will provide 40,000 meals for our neighbors in need." She also said "It is so nice to be able to spread some positivity during these times and see the ripples in our community." said Feed America West Michigan Director Susie Dutcher.
"Thank you very much to all of the participating credit unions who made this happen. We look forward to building upon our inaugural campaign with greater success in future years," said HarborLight Credit Union CEO Justin Bamford.
MCUF is now accepting applications for 2021 Community Enrichment Grants. Credit unions and chapters can apply for funds, like those used to support the Moon Chapter, to supplement their own community activities that fit with MCUF grant targets.
Learn more and apply at mcuf.mcul.org.
Go to main navigation