Dort Financial Chairman of the Board Harry Awdish Passes Away After 29 Years of Service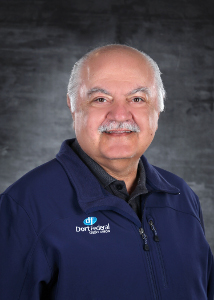 The Michigan Credit Union League and Dort Financial Credit Union mourn the loss of Chairman of the Board Harry Awdish, who died peacefully at his home on Nov. 29.
"Harry Awdish's accomplishments as Chairman were surpassed only by his passionate commitment to the Credit Union during his tenure for the past 29 years. He worked tirelessly to represent our membership and fulfill his obligations as director and Board Chairman," said Dort Financial President/CEO Vicki Hawkins. "He will be missed greatly by his beloved family, his colleagues whom he admired and respected, his friends, and by all in the credit union industry."
In addition to serving as Chairman of the Board, Harry Awdish served in several different capacities, beginning in 1991 as a credit union volunteer.
"I was so sad to hear of Harry's passing. He was one of those dedicated board volunteers who always went above and beyond to participate in advocacy efforts and other important association meetings," said MCUL CEO Dave Adams. "Harry was a great example of how credit union board members represent the critical service link to the membership. He made sure that the Dort Financial board and staff stayed focused on making a difference for those who most needed the credit union. What a great volunteer leadership legacy!"
He was named Volunteer of the Year by the Combined Council of Automotive Credit Unions in 2008.
Awdish's legacy will live through the credit union's member-focused philosophy and honor his commitment to build Dort Financial as a strong and successful credit union.
Go to main navigation