Financial Plus Credit Union Celebrates One Year in the Davison Community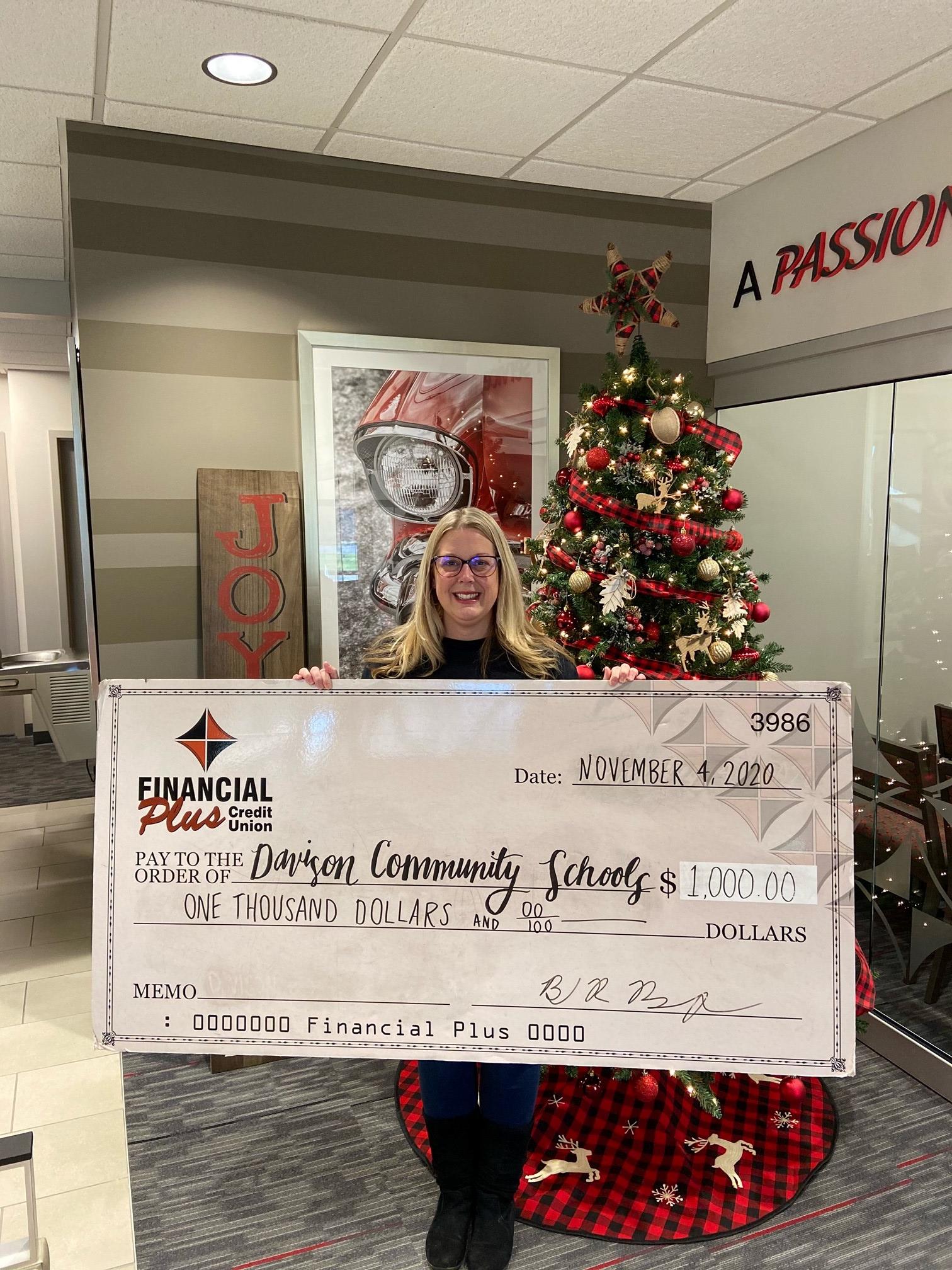 Financial Plus Credit Union recently celebrated one year of serving members in the Davison community. In honor of the anniversary, the Davison branch of Financial Plus has been acknowledging this milestone all month long virtually with members. This includes exclusive offers, a special check presentation to Davison Community Schools and branch prizes.
To kickoff the celebration, Financial Plus donated a $1,000 check to the Davison Community Schools. The school will use these funds to supplement any financial gaps they may experience throughout the school year.
"On behalf of myself and our Davison Staff, we are honored to have served the Davison community over the past year," said Branch Manager Jen Thompson. "During this time, we have been able to strengthen our relationship with members, residents, and organizations in the area. We know the Davison Community Schools are the heartbeat of this community, and investing in the students is key to a successful future. This is why we were thrilled to surprise them with a $1,000 check in honor of this milestone."
The credit union is also extending a special refer-a-friend offer to all Davison members. Now, when members refer a friend or family member to open a Financial Plus checking account or new loan, both will receive $50.
Go to main navigation