AAACU Donates to Alpena County 4-H and Zonta Club of Alpena Walk for Women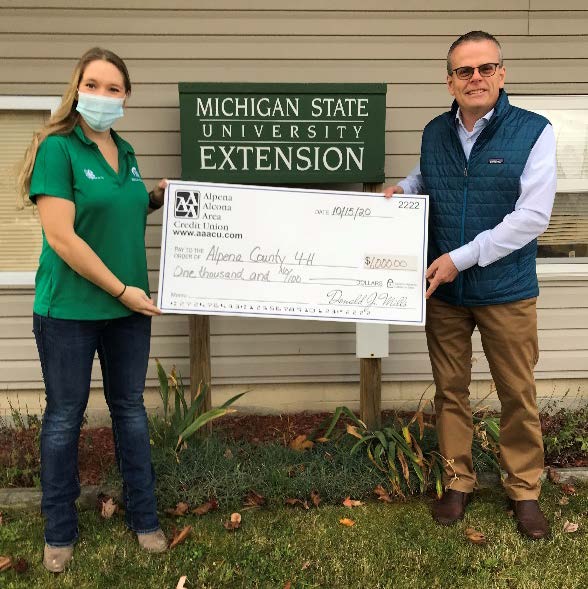 This month, Alpena Alcona Area Credit Union (AAACU) made a $1,000 donation to Alpena County 4-H.
4-H provides educational activities for area youth, teaching them leadership and hands on skills in various fields such as agriculture & engineering as well as providing scholarships to 4-H students.
Funds from the donation will be used to support local programs through Alpena County.
AAACU also recently made a donation to Zonta Club of Alpena's Walk for Women and challenged team members to participate in their virtual 5k.
Zonta Club of Alpena hosted their 14th Annual Walk for Women event to help raise funds for breast cancer efforts in Northeast Michigan. This year's event became a virtual 5K, allowing community members to complete the walk on their own time, but still raising funds for an important cause.
AAACU was a sponsor of the event and challenged team members to register to participate with the credit union paying their registration fees. A total of 77 team members registered to participate making a total donation of $2,420 to this year's event.
Go to main navigation