Joan Markcum, of Forest Area FCU, Named 2020 CUNA Rock Star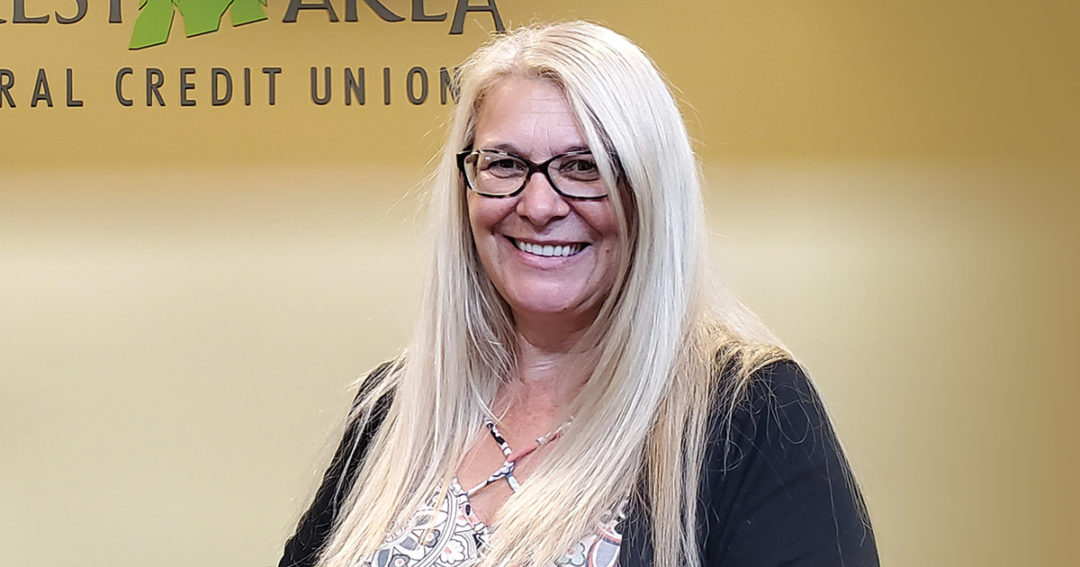 Forest Area Federal Credit Union Mortgage Originator Joan Markcum has been named one of CUNA's 2020 Credit Union Rock Stars. Credit Union Rock Stars are professionals and volunteers in credit union system organizations who are devoted to driving the movement forward through their commitment to excellence and embodiment of credit union values.

Markcum became the sole mortgage originator at the Fife Lake-based Forest Area in late 2018. The credit union's mortgage closings grew 49% in 2019, with 23% additional growth projected for 2020.
Located near the northern shore of the Lower Peninsula, Forest Area is a low-income designated credit union in a rural area where the median household income is below $50,000.
"I treat the $9,500 mortgage the same as the $210,000 mortgage," Markcum told CUNA. "I'm persistent in helping them and answering questions."
When a missing modular home title delayed a mortgage closing, Markcum made call after call to learn the name of its builder. When she tracked him down, she found the title.
Markcum credits her late parents, Gerald and Audrey Rogers, for sharing their work ethic on their Upper Peninsula dairy farm.
"They were both such hard workers, and my dad knew how to get you to do anything and make it fun," said Markcum. "They got me into a credit union for my first account."
Markcum, who has three sons, joined Forest Area as a full-time teller in 2000 and gradually expanded her role within member services. She credits her co-workers for the teamwork because it really is a team effort.
"Co-workers even helped raise money for me when I was on extended leave because my son was in the hospital for a lengthy period of time," said Markcum. "I couldn't do this job without the support of the staff here."
Markcum ruefully admits that as a teenager, she couldn't wait to leave the farm.
Now she finds joy in her faith in God and personal satisfaction in building fences, making hay, and caring for horses, dogs, chickens, and beef cattle on her 40-acre property. When she heard a beef cow bellowing in spring 2020, she followed the noise to meet the cow's newborn calf in the pasture.
She is proud to be part of a credit union that tends its relationships with members and employees as carefully as she cares for her animals.
"I think there's a link — nurturing cattle and nurturing homebuyers," said Markcum. "It's a different kind of life."
Go to main navigation