CUNA Awards Application Deadline Extended to July 31
The deadline for 2020 Credit Union National Association (CUNA) Awards applications has been extended to July 31.
You now have another week to consider all of the many community efforts and financial education efforts your credit union has been involved in from the period between July 2019 and July 2020.
It might be useful to think of how your credit union has recently helped the many members and business owners affected by the COVID-19 pandemic. MCUL knows the Michigan credit union community has been working tirelessly for the 5.5 million state residents we serve and know it's time to be recognized for your hard work.
Designed to recognize the exceptional contributions of credit unions, professionals and volunteers, CUNA's Awards Program offers three categories of awards: the Dora Maxwell Award for social responsibility, the Louise Herring Award for credit union philosophy and the Alphonse Desjardins Awards for financial education.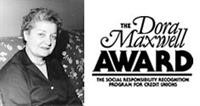 The Dora Maxwell Award is given to a credit union or chapter/credit union group for its social responsibility projects within the community. 2019 Dora Maxwell first place MCUL winners included One Detroit Credit Union, North Central Area Credit Union, Community Financial and Lake Michigan Credit Union. One Detroit also placed second at the national level, while North Central Area received an honorable mention from CUNA.
For details on the nomination process, please visit MCUL's Dora Maxwell Award webpage.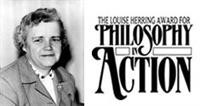 The Louise Herring Award is presented to a credit union for its practical application of the credit union philosophy within the operation of the credit union. 2019 Philosophy in Action first place winners included One Detroit, Extra Credit Union, Alliance Catholic Credit Union and MSU Federal Credit Union. One Detroit also placed second at the National level.
For details on the nomination process, please visit MCUL's Louise Herring Award webpage.

The Alphonse Desjardins Awards consider all activities supporting the personal finance education of members and non-members, as well as financial literacy leadership efforts. There is a category for Adult Financial Education and one for Youth Financial Education.
2019 Desjardins first place winners at the state level included Catholic Vantage Financial Federal Credit Union (adult level), University of Michigan Credit Union (UMCU) (adult Level), Michigan Schools and Government Credit Union (adult & youth levels), FreeStar Financial Credit Union (youth level) and Community Financial Credit Union (youth level).
Community Financial received a second place (youth award) at the national level, while UMCU received an honorable mention (adult award) from CUNA. For details on the nomination process, please visit the MCUL's Alphonse Desjardins Awards webpage.
To complete your nomination go to MCUL's CUNA Awards Portal.
Questions?
If you have questions about these award nominations, please contact us at: Awards@mcul.org.
For a full list of last year's state level winners please visit here.
Go to main navigation