Son of Michigan Credit Union Leader Passes Away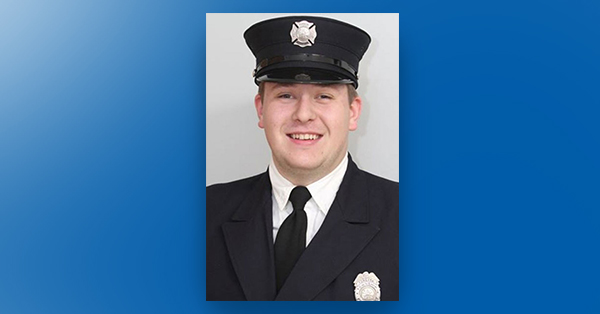 MCUL is sad to report the passing of Ben Lauren, son of Ron Lauren, northern market president of Honor Credit Union. Lauren, a member of the Forsyth Township Fire Department, was fatally injured while fighting a structure fire on March 13.

Lauren was a 2014 graduate of Gwinn High School and a 2018 graduate of Northern Michigan University, receiving a Bachelor's of Mechanical Engineering Technology degree.

He is survived by his parents, Ron and Carla; younger siblings, Tori and Levi of Gwinn; grandparents, Lionel and Patricia Lauren of Gwinn, Clay and Dory Carlson of Cornell; uncle, Lionel Lauren, Jr. (Amanda) of Norway MI and cousins, Skylar, Sean, and Alicia and young Naomi; uncle, Gordon (Beth) Lauren of Jenison MI and cousins Charlie and Carter; aunt, Susan (Gary) Johnson of Cornel and cousins Raquel, Erin, Olivia, Clayton, Garrett, and Layne; uncle, Tony (Cheryl) Carlson of Norway and cousins Andrew, Collin and Jake; uncle, Nick Broeders of Cornell and cousins Kyle, Kevin, Katie and Kristin.

Due to the COVID-19 virus, a private service will be held at the Canale-Gwinn Funeral Home on March 21, followed by a final drive to the Forsyth Township Fire Hall. Further burial and honorable processional activities will welcome Ben's extended family, friends, and the entire community with a tentative date of May 23, 2020.

In lieu of flowers, an account is set up at Honor Credit Union to be used to create a foundation in Lauren's memory.

His full obituary may be viewed here.
Go to main navigation