Grand River Chapter Leaders Meet with House Tax Policy Chairwoman Lynn Afendoulis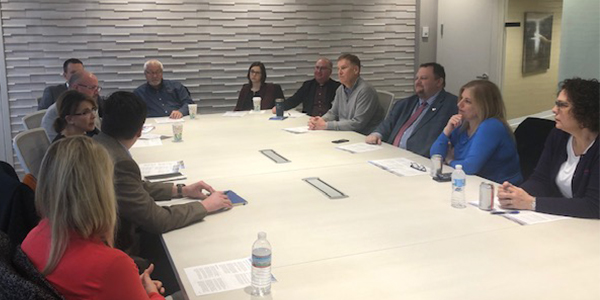 Leaders from several West Michigan MCUL-member credit unions recently met with State Representative and House Tax Policy Committee Chairwoman Lynn Afendoulis. Chairwoman Afendoulis is serving her first term in the State House, representing Michigan's 73rd House District.
Credit union leaders discussed data breach issues, the not-for-profit tax status, and regulatory challenges banking cannabis businesses. Representative Afendoulis also provided the attendees with a legislative update on priorities of the State House, including a new proposal to address road funding issues in the State.
Go to main navigation