Flint Community Schools Teacher is Recipient of MIDream Grant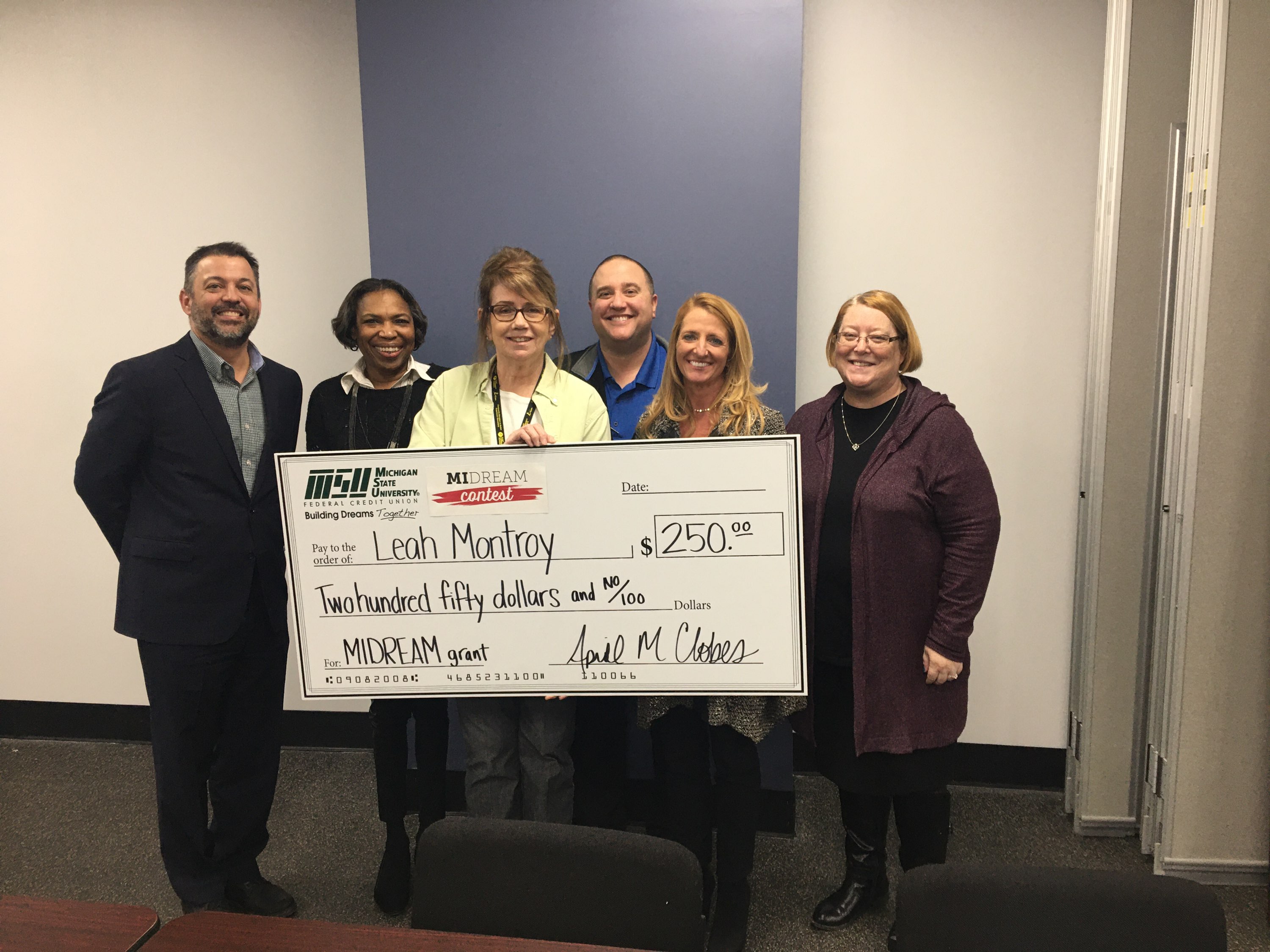 MSU Federal Credit Union (MSUFCU), in partnership with the Michigan Education Association (MEA), is pleased to announce that Leah Montroy has been awarded a $500 MIDream Grant.
Montroy, a Flint Community Schools teacher, received $250 for classroom materials and $250 to be donated to a charity of her choice. Her charity donation will go to the Food Bank of Eastern Michigan Backpack Program, which provides children in need with backpacks of nutritious foods they can take home on the weekends when school meals are not available.
"With the grant money for my classroom I plan to purchase a large rug for the students in my fourth grade class," said Montroy. "We currently don't have a comfortable area to gather for lessons, mindfulness, or to just sit and read. My students deserve this and it will make our room an awesome learning environment."

"MEA Financial Services (FS) is proud of our second MIDream Grant recipient and our continued partnership with MSUFCU," said MEA FS Executive Director Bruce M. Reaume. "We are excited for Leah and our commitment to help members support and educate children throughout Michigan."
"This grant offers us an opportunity to show our appreciation for the work MEA members do for children throughout Michigan," said MSUFCU Chief Marketing Officer Deidre Davis. "We look forward to continuing our partnership with the MEA and supporting its members through the MIDream Grant."
Go to main navigation