Bridging the Financial Gap at Saginaw High School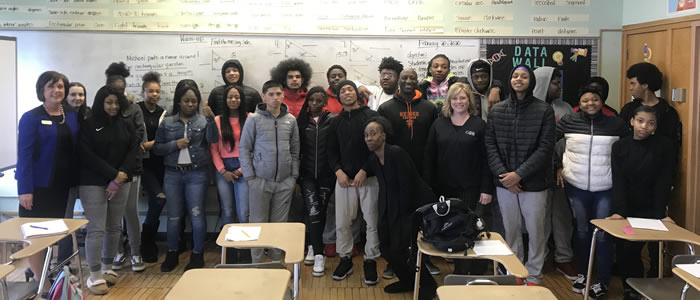 Team One Credit Union is proud to have partnered with Bridge the Gap to provide "Money Moves" financial literacy training to nearly 400 students at Saginaw High School.

Each grade level spent a day learning about the basics of savings and checking accounts, as well as the importance of using credit wisely, reviewing credit reports and saving for higher education. These lessons were provided by Team One's online interactive video modules, which kept the students engaged and prompted discussion about successfully managing personal finances.
"I would like to thank Team One Credit Union and Bridge the Gap for taking the time out of their busy schedules and coming into Saginaw High School to personally make a difference in our students lives," said Saginaw High School Principal Eric Gordon. "I can't say enough about the exposure you are giving the students to real life by working with our math teachers and students by providing real financial literacy to them."
Go to main navigation