In Brief, Jan. 24
Roundtable Discussion on Collection Policies and Procedures on Feb. 12
The Credit Union Collection Consortium will hold its next meeting on Feb. 12. It will be held at Genysis Credit Union in Auburn Hills from 2-4 p.m., and will feature a roundtable discussion on collection policies and procedures. This is always a popular meeting because it enables participants to compare their operations to that of other credit unions. It's a great way to learn how other credit unions function.
Our very own Consortium president Peggy Dombrowski will facilitate this meeting as we compare notes with each other. Its an invaluable opportunity for anyone working in a collections department. Attendance is free, no reservations are necessary and all collection and credit union professionals are encouraged to attend. For more information, call Peggy at 248-322-9800, extension 1300.
Northland Area Celebrates Law Enforcement Appreciation Day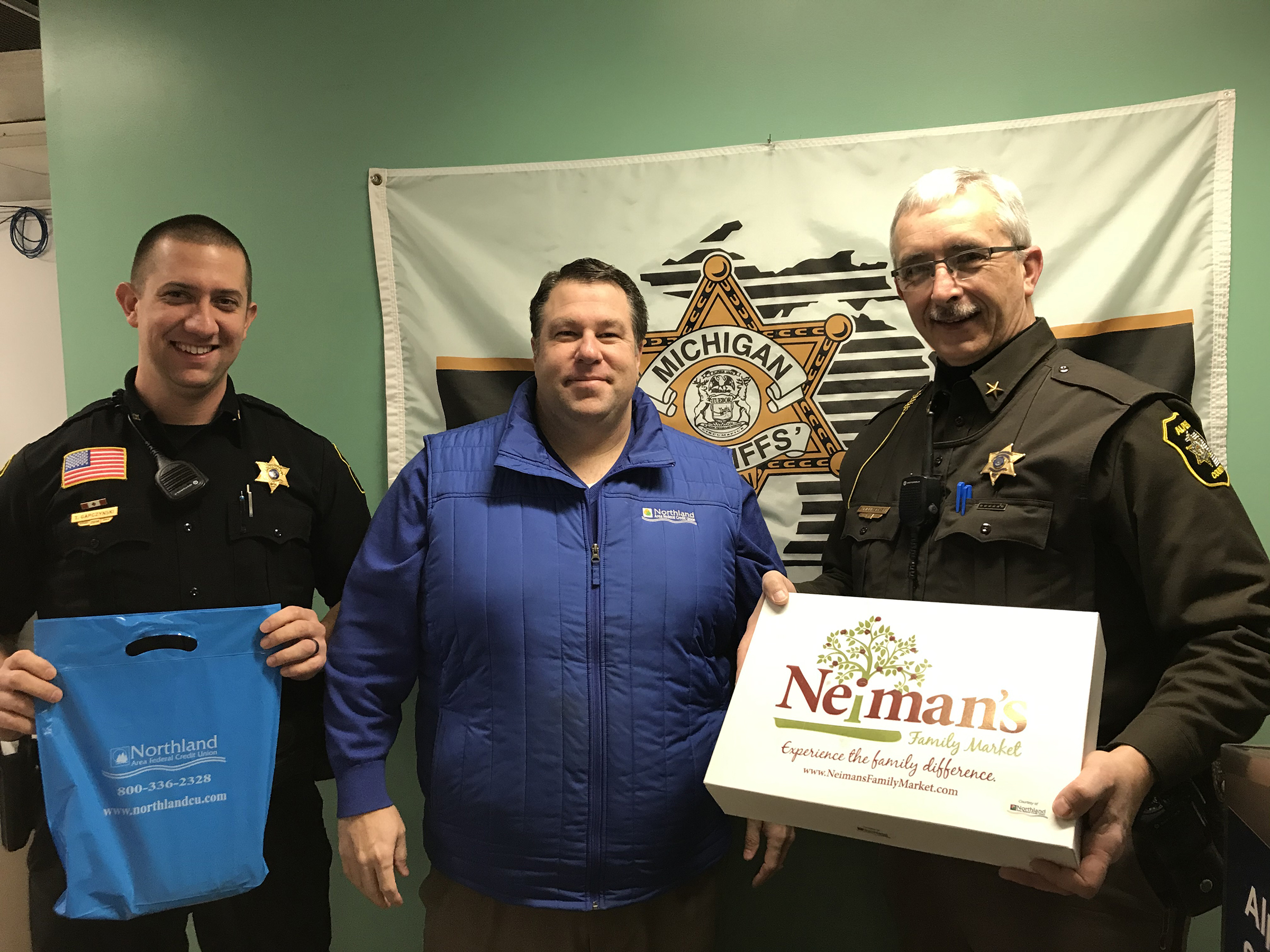 In honor of Law Enforcement Appreciation Day, Northland Area Federal Credit Union visited multiple agencies in different cities, bringing breakfast and gifts. "Northland [Area] is proud to support our men and women in uniform for all they do and risk every day for our communities," said CEO Pete Dzuris. Northland Area also recently supported the Shop with a Cop and Shop with a Hero events in Alpena, both of which Dzuris was present at.
TBA Credit Union Welcomes Mark Guimond
Mark Guimond returns to Traverse City for his new role as Commercial Relationship Manager at TBA Credit Union (TBACU). Guimond will oversee the portfolio relationships with current business members, along with developing and implementing new products and services that will enhance TBACU's business product line. He will also be responsible for the growth of commercial deposits and loans, Select Employer Group (SEG) account opportunities, developing new business contacts and living out TBACU's mission by participating in community activities and events.
"Mark's passion, integrity and eagerness to develop relationships with local businesses while enhancing our business products and services is very exciting for us and our members," said TBACU President/CEO Karen Browne.
MSUFCU Recognized for Its Learning and Talent Development Programs
MSU Federal Credit Union's (MSUFCU's) learning and talent development program has been named among Training Magazine's Top 125 most successful in the world for the second consecutive year.
"We create an environment where everyone can be successful by providing all employees access to eLearning and in-person training sessions," said Silvia Dimma, MSUFCU Chief Human Resources Officer. "With these programs, our employees continuously build new skills, both personally and professionally, that support them as they develop their careers with Credit Union."
Several components of the Credit Union's Learning and Talent Development program were evaluated for the 2019 award, including alignments with strategic goals, learning innovations, programs offered, and its outstanding training initiative, What is Phishing? Information Security Awareness Series.
Training Magazine is a professional development publication advocating using training and workforce development as a business tool. The magazine is targeted to training, human resources, and business management professionals in all industries.
Alpena Alcona Area Credit Union Team Members Volunteer with Salvation Army
During the month of December, Alpena Alcona Area Credit Union (AAACU) team members from the Tawas and Oscoda Branch volunteered their time with The Salvation Army of Tawas. Team members were excited to ring bells to help support their Red Kettle Campaign. This year, employees collected funds that will benefit families within Iosco County.

AAACU is proud to support organizations like The Salvation Army and to have team members who believe in the credit union philosophy of People Helping People.
Go to main navigation