Send a Card to Michigan's CMNH: "Credit Union Kid"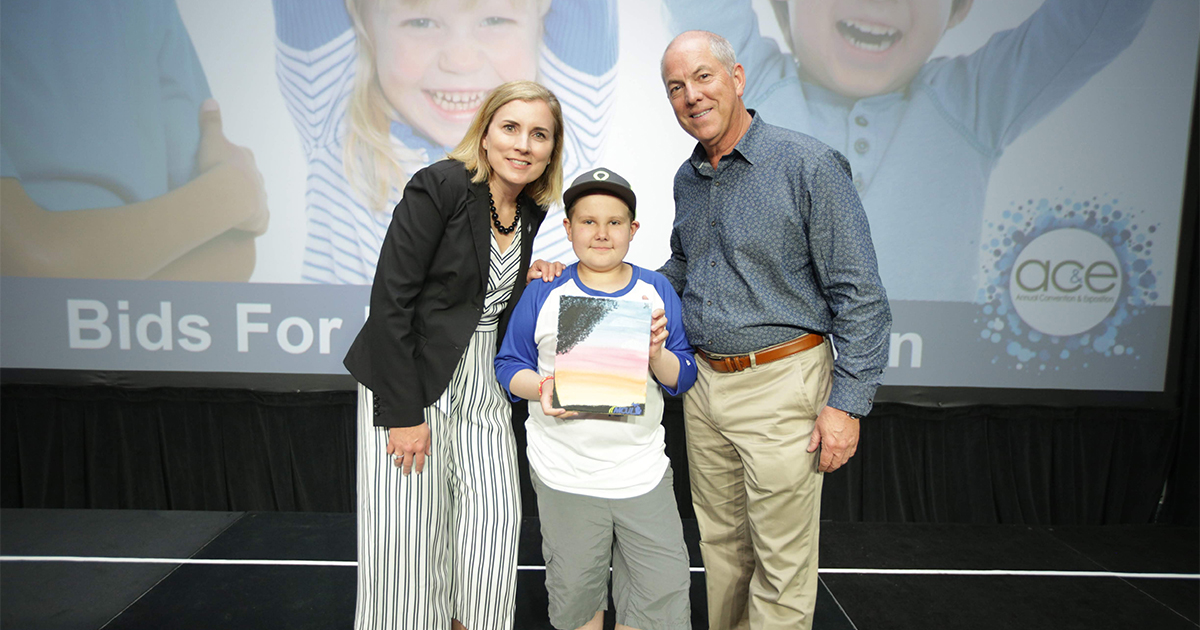 The Children's Miracle Network Hospitals: Credit Union's for Kids charities have been supported by Michigan credit unions for well over twenty years, but in the past two years a special young patient has found his way into the hearts of many people who have met him at the MCUL/CUSG Annual Convention & Exposition.
Jonny Hendricks was diagnosed with acute lymphocytic leukemia when he was six years old. With support from CMNH he finished 1,441 days of treatment in December of 2016, but relapsed four months later in April 2017. Jonny underwent a new protocol of treatment that was completed in April 2019, but unfortunately relapsed for a third time this past September. At this point, he has been in cancer treatment for more than half his life.
Hendricks has addressed large crowds of credit union professionals on behalf of CMNH, putting a name and face to being a recipient who has been directly impacted by the generosity of credit unions who raise funds for the important charity. In 2019 he had AC&E attendees roaring with laughter as he encouraged bidders to open their wallets wider during the live auction and bid high for a painting he made and donated to the event.
Jonny and his family like to say, "Tough times don't last...tough kids do!" Those interested in sending along a note of encouragement and well wishes may write to him at Jonny Hendricks, 416 Harden, Holly, MI 48442 or follow his progress at https://www.facebook.com/TeamJonny6/
Go to main navigation