Life's Realities Hit High School Students at Financial Fair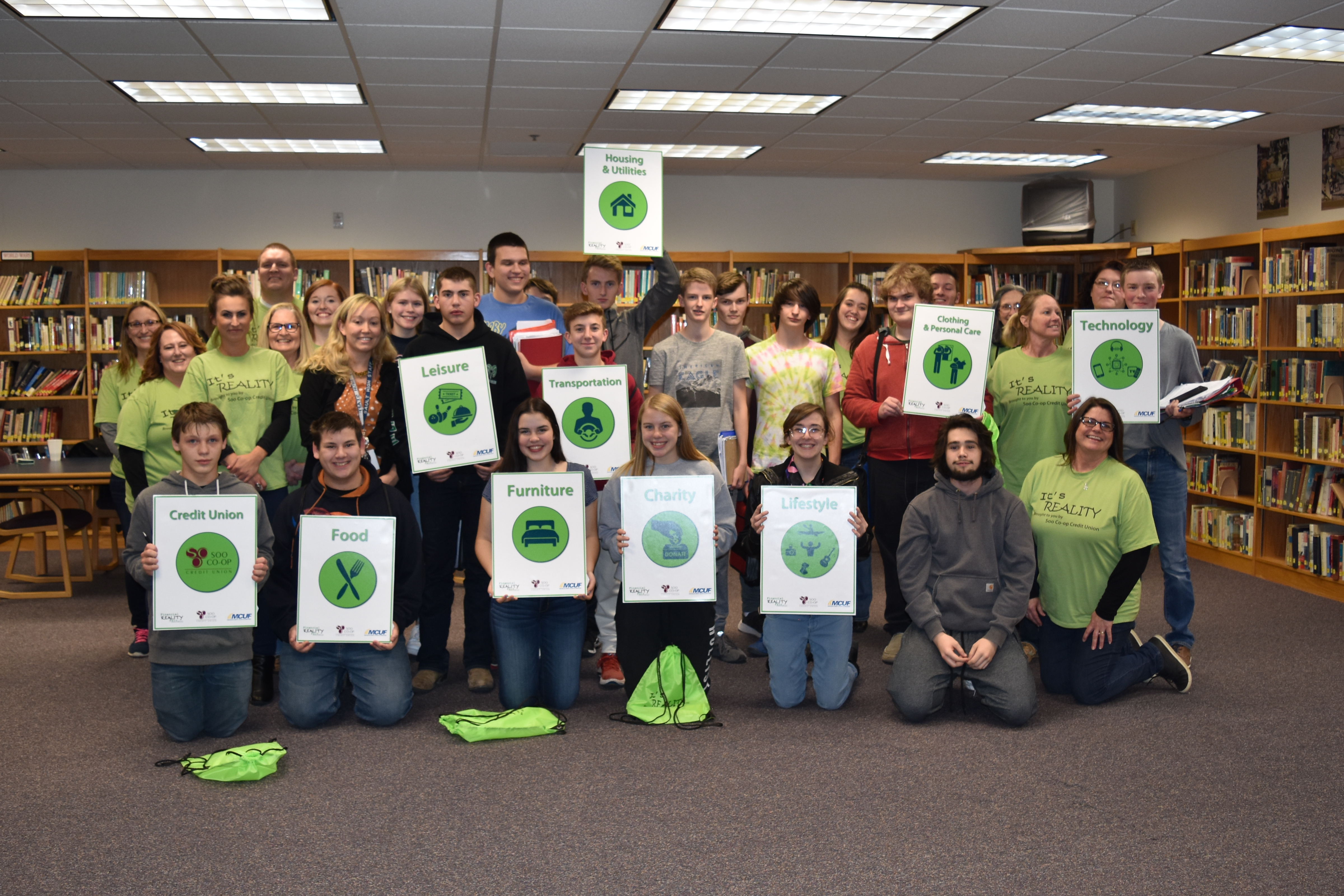 In November, students from around the Eastern Upper Peninsula participated in a Financial Reality Fair sponsored by Soo Co-op Credit Union and Sault Area High School & Career Center. Nearly 150 students from Sault Area Career Center and Brimley High School went through the paces of making financial decisions as if they were entering the real world as independent adults.
Soo Co-op Credit Union has been sponsoring the Financial Reality Fair simulation for eight years and new to the program this year, an electronic version of the fair was introduced. With the help of the Michigan Credit Union Foundation, the Financial Reality Fair app replaced the paper version of the experience.

With their phones or a hand held device, students maneuvered through the fair. From their occupation of choice, they were able to make living decisions among areas like housing, transportation, food, clothing, insurance, entertainment and other categories within a realistic budget. Following their selections, students meet with financial counselors who review their budget results and advise them of possible changes they may need to make within their budget.
"We feel strongly that we have a responsibility to provide financial education," said Lynda Ellis president/CEO of Soo Co-op Credit Union. "This fair complements classroom studies to better prepare our young people for financial success when they get out into the real world as adults."

Since starting the Financial Reality Fair in 2011, more than 2,347 High School students from the Eastern Upper Peninsula have experienced this unique opportunity to encounter some of the financial challenges they will face when starting life on their own.
Go to main navigation