Chief Financial Partners with Community to Make Bikes for Children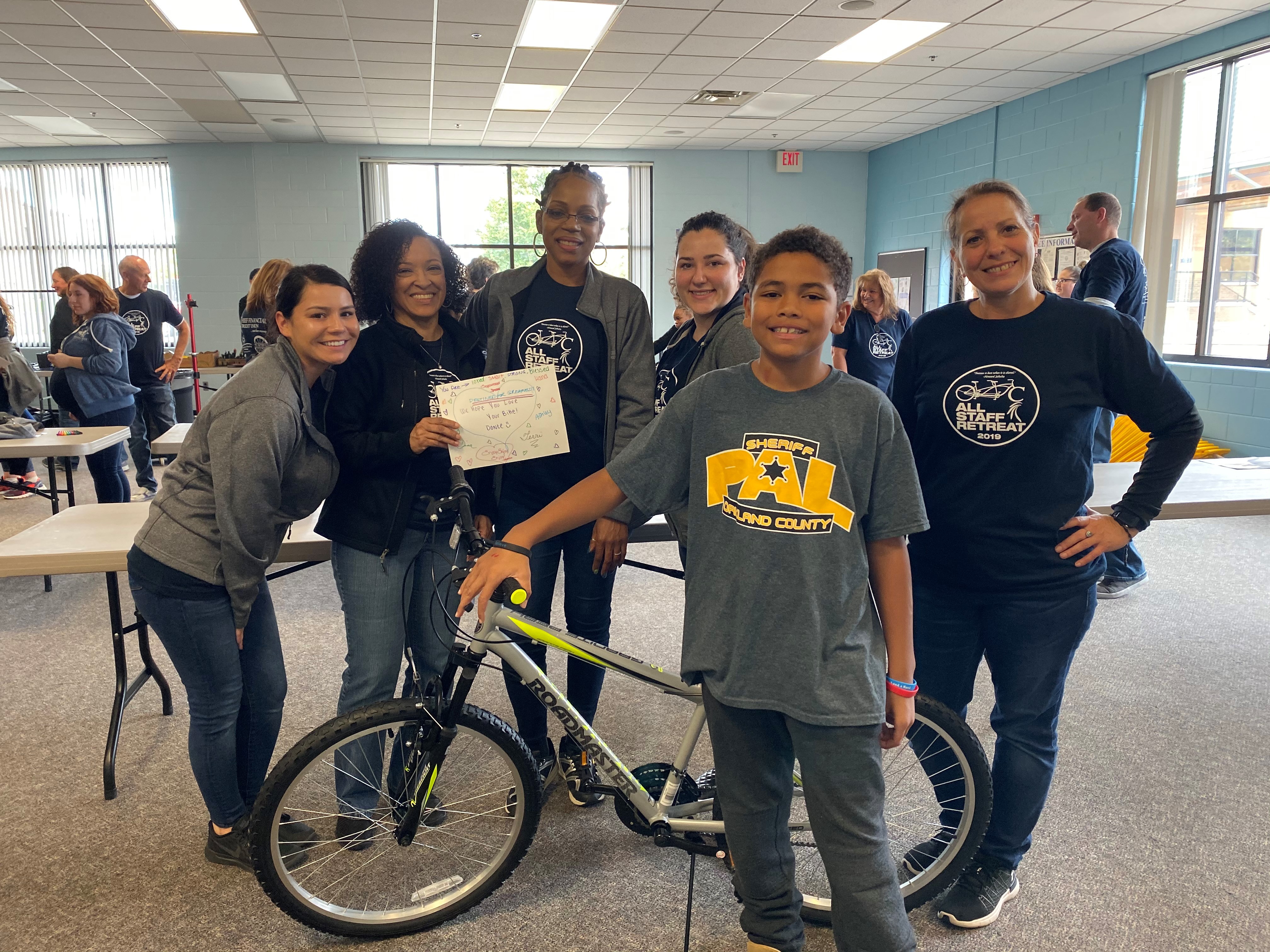 Recently, Chief Financial Credit Union took its team on a philanthropic development journey to give back to the local community. This time it was with an all-staff team-building day that resulted in giving eight bikes to local children in need.

Coordinated by Chief Financial's VP of marketing and sales, Cheryl Boodram, the staff development day included personality assessments and leadership training, and ended with a team-building project partnering with Pontiac Community Foundation and Holy Spokes. The one-day staff event was held at Leader Dog for the Blind and also included a team building exercise with Crossroads for Youth and personality assessments with professional development consultant, Nancy Maurer.

"The Pontiac Community Foundation is delighted to partner with Chief Financial Credit Union in their leadership development and community give-back initiative," said Dustin McClellan, president of Pontiac Community Foundation. "Through our community partnership with Fitness and Mentoring, Inc., a Pontiac non-profit, we identified eight deserving Pontiac children to be recipients of the day of empowerment: including a special lunch, gift cards and goodies, and a brand new bike, built by Chief employees."

The bike build was fully supervised and assisted by Holy Spokes, a nonprofit that focuses on repurposing used bikes and providing appropriate education and maintenance for underserved youth.

Unique to this event, Chief Financial employees did not know that they would be meeting these eight children at the end of the day. In addition, the children didn't know they were receiving bikes.

"Our employees thrive on giving back to the community," said Boodram. "It's not often we are able to see the end result of our giving. It was such an honor to see the faces of the children when they received their bike, and the tears in our staff's eyes when they saw the impact of their time."
Go to main navigation