Michigan Credit Unions Offer Assistance for Thousands on Strike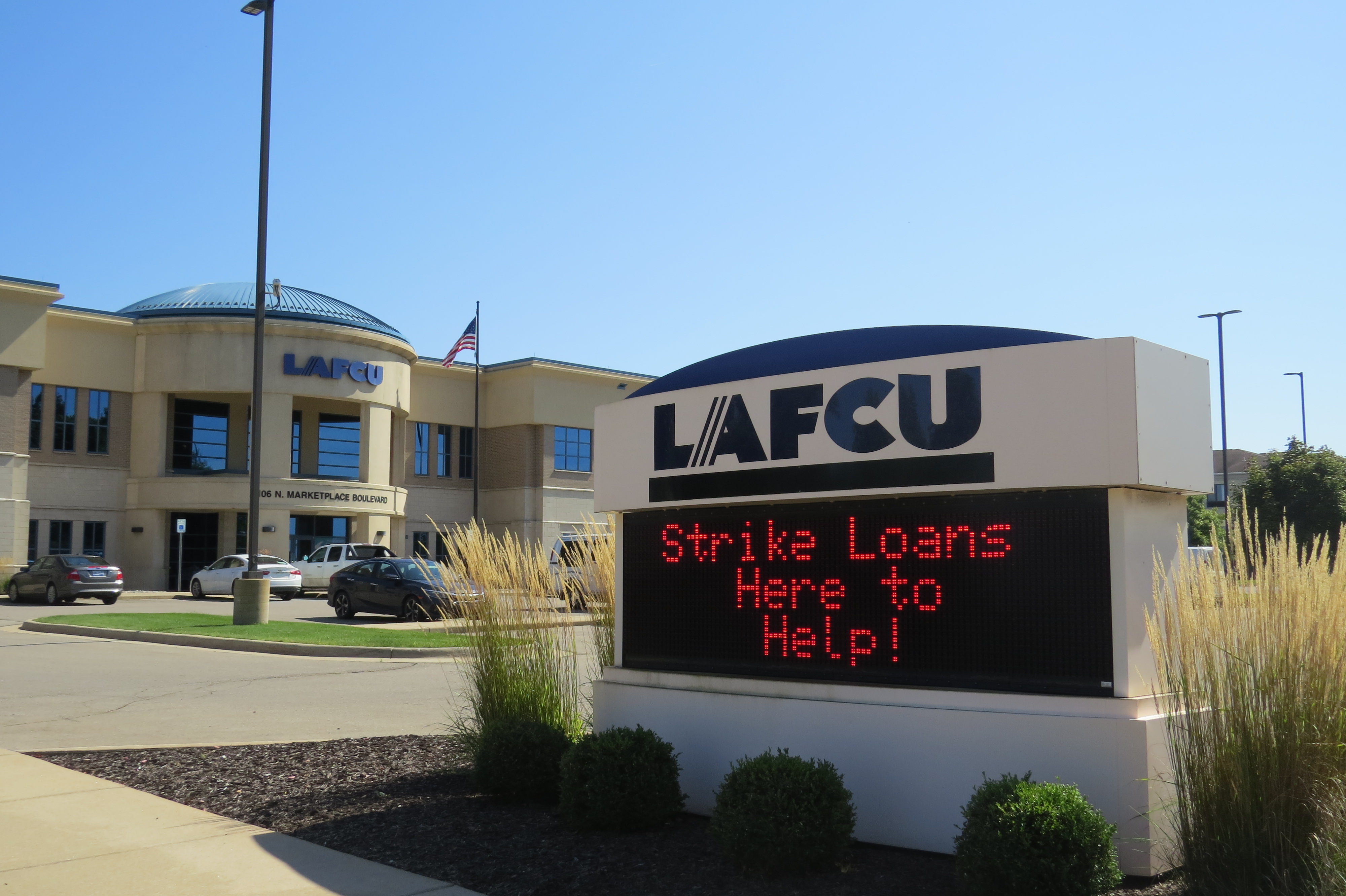 Since Sept. 16, 46,000 General Motors (GM) employees in Michigan have been on strike following the expiration of their previous contract. To assist these employees, who have been without their usual wage for an undetermined amount of time, credit unions around the state have reached out to their members to offer a wide array of relief options.

Lansing's LAFCU is offering the LAFCU Strike Loan, which is a loan of up to $2,500 with a 6.99% APR for 24 months.

"The strike loan is something we've had in the past, and something we've used in the past for this very purpose," LAFCU Chief Marketing Officer Kelli Ellsworth Etchison told WILX. "Our core is the auto industry. Oldsmobile started our credit union way back over 80 years ago. My husband actually works for GM, and so he's actually out there on the picket line. I'm a GM girl through and through. My mother, father and brother have all retired from GM … I'm incredibly proud to work for an organization that is willing to help our members get by during this time."

WILX reported that LAFCU is willing to loan more as needed should the strike continue longer than expected.

"They still have those needs, so just like the URL of LAFCU's webpage for our strike program, we're here to help them," said Ellsworth Etchison. "For us to be able to help our UAW community is important to us."

Alongside the strike loan, LAFCU is offering debt consolidation, refinancing options and financial advice. All of LAFCU's "Here to Help" programs are also offered to those who have been laid off at suppliers due to the strike.

The Burton-based ELGA Credit Union is offering striking GM employees and contractors a special "loan skip-a-pay" program, where they can sign up to skip a payment on a current auto or personal loan.

"They are taking advantage of the skip-a-pay offer," said CEO Karen Church told the Detroit Free Press. "We've had a few take out small personal loans to help them get by. The typical size is $1,000. We're praying they're back to work soon."

In a letter to Financial Plus Credit Union members, President/CEO Jill Reno wrote, "We sincerely care about you and your financial well-being. We understand the impact the recent UAW strike against General Motors could be placing upon you and your family."

To show how much the Flint-based credit union understands the strikers' struggle, they're offering loan payment deferment for qualified existing loans, early CD withdrawal penalty waving and a 0% unsecured loan up to $1,100 for 12 months with no payments for 60 days.

Lake Trust Credit Union in Brighton is offering a Life Impact Loan of up to $4,000 for up to 24 months at a fixed rate of 6.75%. The loan is only offered to workers who have a letter proving that they're on strike at GM or were laid off because of the strike at GM.

The loan has no upfront fees and no penalty is charged if it is paid off early. With 22 branches across Michigan, the loan is also available to new members on strike who qualify, so the person would need to join Lake Trust as a member and live, work, attend school or worship in Michigan.

The credit union also asked striking members to contact them to see about other opportunities, such as skipping a loan payment or fee waivers.

"We put our members first and we know that some members might be experiencing financial strain," read a recent press release from United Financial Credit Union, located in the Great Lakes Bay Region. No specific programs were listed, but, like Lake Trust, they urged any affected by the UAW strike to contact the credit union immediately for available relief options.

Portland-based PFCU is also soliciting contact from its affected members, while offering an assistance loan program (up to $5,000 at 4.99% APR for 12 months), payment deferment on existing loans, CD withdrawal penalty waivers and one-on-one financial coaching.

Dort Federal Credit Union and Security Credit Union, both of Grand Blanc, are also offering relief options to striking members.

Battle Creek-based Kellogg Community Credit Union (KCCU) developed two assistance programs early in 2019 to aid their members that were affected by the Government Shutdown and felt it was necessary to re-launch these programs to help members who are being impacted by the UAW strike.

They are encouraging their members who have been affected to reach out for help. A KCCU Member Service Representative will meet with them one on one to review their financial situation to determine which assistance option would be best for them during this time of hardship.

The two options available are "Pause My Payment" where the member can suspend a KCCU loan payment for 90 days, and the second option is a short-term, 0% annual percentage rate loan, where their first payment isn't due for 90 days.

When Pam Overweg, branch manager at a KCCU location in a community highly impacted by the UAW strike, was told about the two options to assist our members, she said, "I love that we will be offering this help to our members! There has been a lot of talk about hardships, and choosing what bills are more important than others, and how they are cutting back to save money. I know they will really appreciate our help!"

KCCU said they're proud to offer these assistance options by working on a case-by-case basis with members to ensure they are getting the financial help they need to get through these challenging times.
Go to main navigation