MCUL and Local CUs Participate in Lansing Chamber Event with Sen. Peters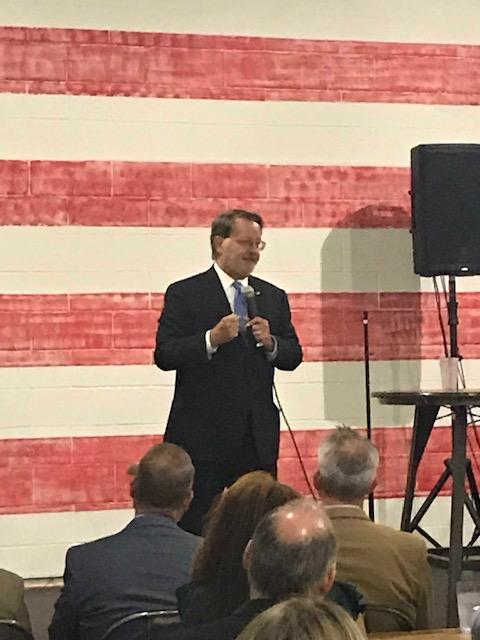 This week, MCUL's Government Affairs team and Lansing Chamber member credit unions participated in a meeting at the Lansing Brewing Company with U.S. Senator Gary Peters.

Peters provided updates on a variety of topics that impact the Mid-Michigan region, including auto-industry innovations and funding for skilled trades.

MCUL staff had the opportunity to ask a question related to the SAFE Act, which recently passed the U.S. House and advanced to the U.S. Senate. The legislation would provide financial institutions with a safe harbor for banking cannabis-related businesses. Peters confirmed his support for the legislation and hopes Senate leadership brings it to the floor for a vote in the future.

The legislation did receive bipartisan support in the U.S. House with more than 320 "yes" votes, including several members from the Michigan delegation. Credit union leaders thanked Peters for his continued support of the movement's issues and mentioned they will see him in a few weeks during Hike the Hill, scheduled for Oct. 16-17 in Washington, D.C.
Go to main navigation