Treasurer Eubanks Speaks at Michigan's Financial Literacy Forum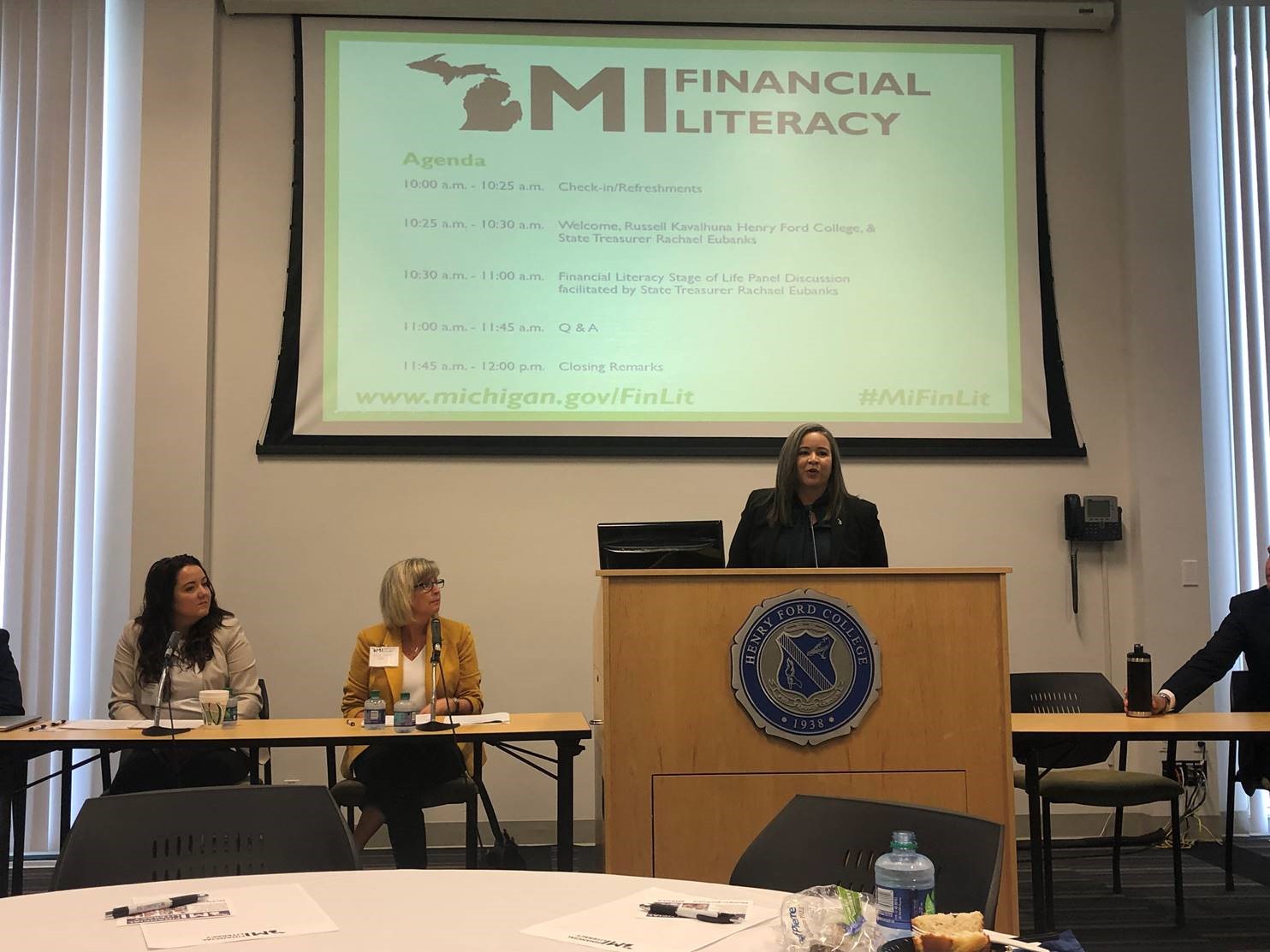 On Sept. 16, at the State of Michigan MI Financial Literacy Forum at Henry Ford College, State Treasurer Rachael Eubanks brought together key stakeholders to begin a statewide conversation about the role financial literacy has in shaping Michigan's future and making our state a home for opportunity.

Michigan Credit Union Foundation (MCUF) Executive Director Beth Troost, representing the Michigan Credit Union League and MCUF, attended the open morning discussion session and was also invited to participate in the afternoon work group facilitated by Henry Ford College.

In her opening remarks, Treasurer Eubanks said she brought the group together to work on creative collaboration — to solve some of Michigan's greatest challenges. Ultimately, takeaways from the discussion will be used to develop online resources and coursework to be piloted at Henry Ford College.

Several community partners in the morning discussion commended the credit union impact on financial health and mission-driven financial education, including providing children's savings accounts, sponsoring the High School Personal Finance Challenge and extending financial services to underserved Detroit teens and adults.
Go to main navigation