FreeStar Financial Donates to Animal Resource Funding Foundation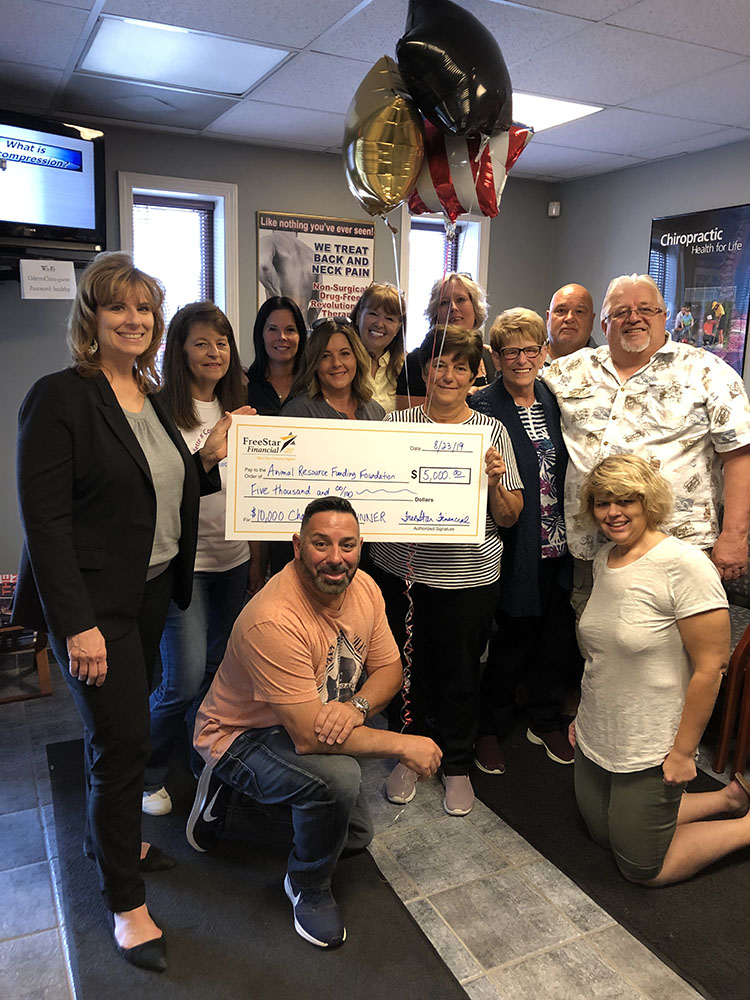 In the culmination of a 90-day effort to promote and support area charities, FreeStar Financial Credit Union is proud to announce the winner of their $10,000 Charity Giveaway campaign is the Animal Resource Funding Foundation (ARFF).

In a community-wide voting process, ARFF captured the hearts of the community and received the greatest number of votes in a process that saw more than 42,000 votes cast. As a grand prize, they will receive $5,000 to help support their mission.

The four runner-up charities are PR Kids, 4 Paws 1 Heart, Turning Point, and Camp Quality. Each will receive a $1,250 donation to support their operations as a thank you for their hard work and dedication to their cause. One lucky individual, Sarah from Wyandotte, was randomly selected from those who voted during the campaign and will receive a $500 cash prize.

"We are so pleased to be able to present this transformative donation to Animal Resource Funding Foundation as we continue to shine a light on very worthwhile and important local charities," said FreeStar Financial President/CEO Drema Isaac. "ARFF's board of directors operates as volunteers, much like the credit union, and we are excited that the donation will ensure sustainable animal care and further provide support to those shelters, rescue operations, and teams that also provide care for animals," continued Isaac.

The $10,000 Charity Giveaway campaign emphasized the credit union's 'Take Your Dreams Higher' tagline by elevating the great work of many charitable organizations. More than 100 organizations were nominated, and five finalists stood out to community voters. Ultimately, Animal Resource Funding Foundation became the champion charity.

"On behalf of Animal Resource Funding Foundation, we truly appreciate this donation; it will go to help so many animals throughout Wayne County and across the state," said Board President Patricia Odette. "We appreciate everyone who voted day in and day out."

The $10,000 Charity Giveaway is one of many community initiatives that FreeStar Financial has planned through the summer and fall months to highlight their Shelby Township commitment and growing presence as they open a new branch at 56350 Van Dyke just south of 26 Mile Road. Grand opening events will take place the week of Oct. 21 and will include daily activities that the entire community is invited to enjoy.
Go to main navigation