In Brief, Aug. 23
Credit Union Collection Consortium Welcomes Angela Kimbrough
The Credit Union Collection Consortium welcomes Angela Kimbrough to its board of directors. Kimbrough, the payment solutions Manager at One Detroit Credit Union, is passionate about collections and said, "I am super excited to join such an amazing group." The Consortium is in its 27th year of education and networking. Angela will help in the planning and production of meetings, speakers and the collector training school.
Kellogg Community Credit Union's New Metro Health Branch Opening Soon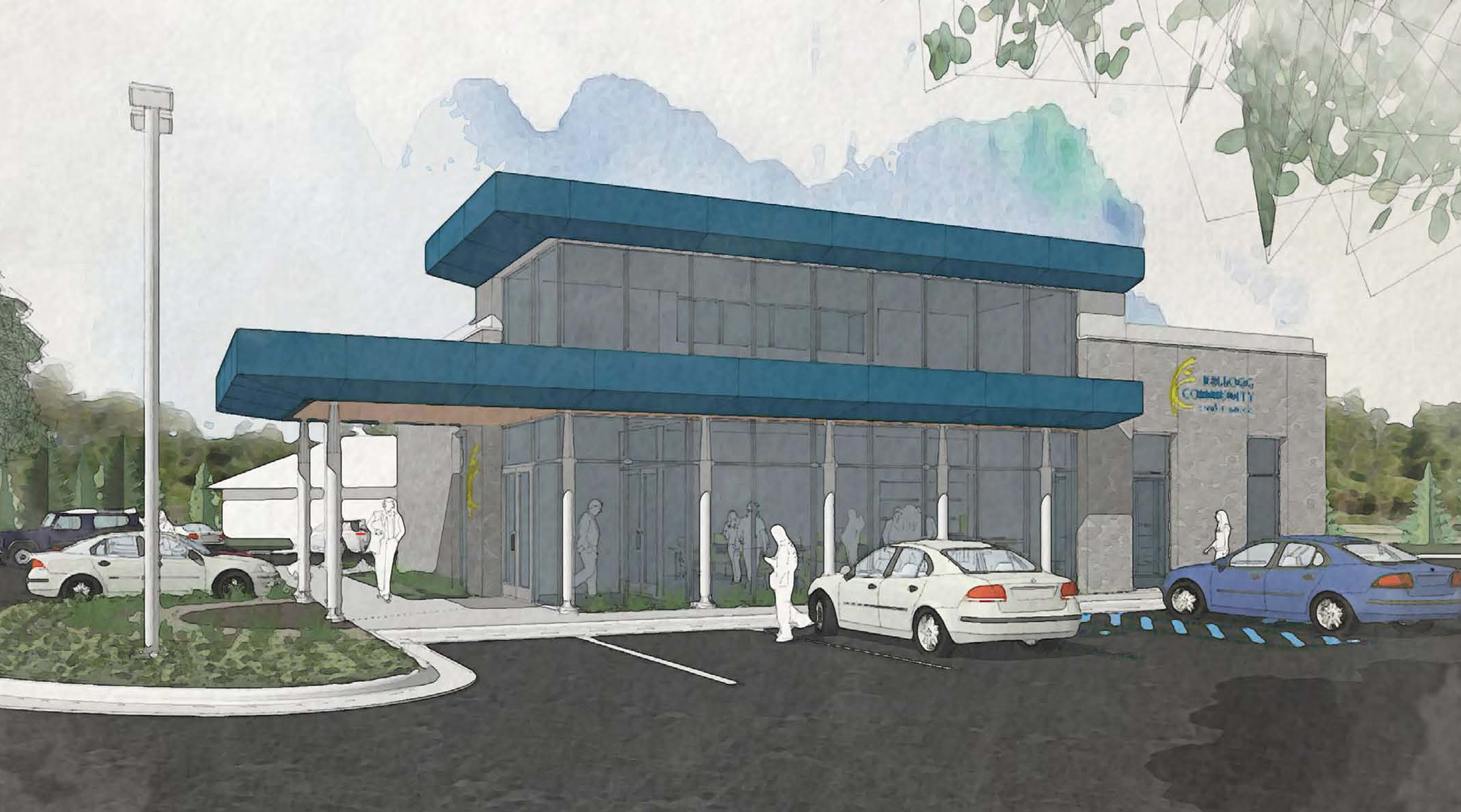 We are excited to announce that Kellogg Community Credit Union (KCCU) will open a newly built branch just around the corner from their current branch located in the Grand Rapids Metro Health Village near the Family Fare and Metro Health Hospital. The new branch is set to open in October 2019, and is located at 2270 Gezon Parkway SW, in Wyoming.
The new branch will offer a full array of services for all your financial needs including assistance with daily transactions, checking and loan services, mortgages, investment services, commercial accounts including lending, drive thru service, and a 24-hour drive up ATM.
"The City of Wyoming has been so gracious in welcoming us into the community since we opened our branch here a little over a year ago," stated Tracy Miller, KCCU's CEO. "We are excited to be investing in the community and building a brand-new branch in the Metro Health Village. We are grateful for the relationships we have made and look forward to serving our existing members, as well as new members and businesses, in our beautiful new building. We encourage the community to stop in and see us when we open."
MCCU Supports Local Food Bank
With the help of the Battle Creek Bombers, Marshall Community Credit Union handed out free Bombers jerseys this summer to community members who donated a food item to the local food bank. Jerseys were available from late May thru early August at MCCU's Battle Creek office. As staff members handed out the free jerseys, community members brought in a variety of canned goods. "Our breakroom was quickly taken over by all of the donated items," said MCCU Battle Creek Branch Manager, Patti Bergstresser. "Which was great to see!" she continued.
In all, 260 pounds of food was collected, resulting in 215 meals for area families. Collected items were donated to the Food Bank of South Central Michigan. Advancement Director, Summer Sunnock commented on how unique this particular fundraiser was. "This was a great way for two area organizations to come together to help out the Food Bank," said Sunnock. "The donations are greatly appreciated."

Credit Union ONE Walks in Support of Organ and Tissue Donation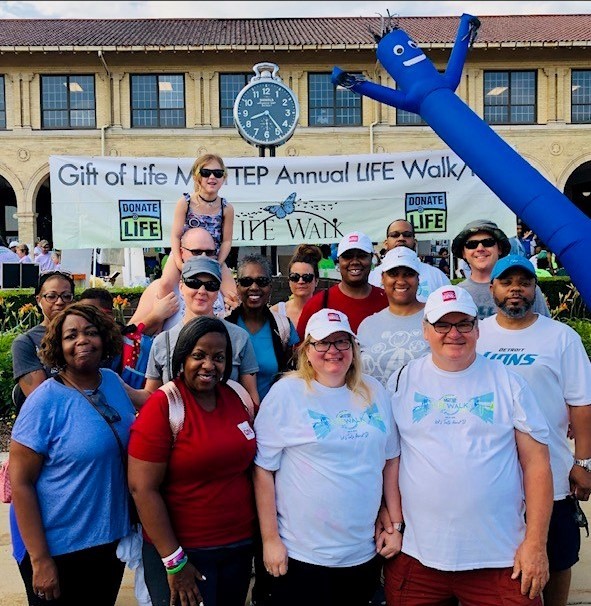 The 22nd Annual Gift of Life Walk/Run benefiting the Minority Organ Tissue Transplant Education Program (MOTTEP), was held July 27 at the Belle Isle State Park.

For the seventh year in a row Credit Union ONE was a Corporate Sponsor and also participated with a team comprised of employees, family and friends. The goal again was to raise funding and awareness through the importance of organ and tissue donation. "It starts with registering on your driver's license to be a donor," said John Kozich, VP of Community Relations. "This event continues to grow each year with helping those in need."

The day included a 5k and 10k race as well as a 5k walk. The annual MOTTEP Gift of Life Walk/Run is Michigan's largest event promoting organ and tissue donation. The donations were still being processed, but the 3,500 plus participants hoped to raise over $75,000 dollars.

IRA: Essentials & Advanced; Plus, Health Savings Accounts Workshop
The IRA: Essentials & Advanced; Plus, Health Saving Accounts Workshop will be at the Hotel Indigo in Traverse City, where rooms are held at a negotiated rate until Aug. 27. Credit union professionals who are new to handling Individual Retirement Accounts, looking for a refresher or who have years of experience and need to better understand advanced topics are all encouraged to register. Kicking off with IRA Essentials on Sept. 25, the event continues Sept. 26 with IRA Advanced topics. The workshop finishes on Sept. 27 with training on handling Health Savings Accounts. Attendees may choose to attend any combination of days, with the sessions prices at $219 per person, per day.

MCUL & Affiliates 2019 Fall Leadership Development Conference
Rooms are sold out at the Grand Traverse Resort and Spa for the MCUL & Affiliates 2019 Fall Leadership Development Conference and those seeking assistance with accommodations or those planning on releasing rooms they currently have reserved are encouraged to contact Monica Strucinski. The negotiated room rates are being honored until Aug. 26 at Grand Traverse Resort and until Aug. 23 at the nearby Turtle Creek Casino Hotel. The event is Sept. 13-15 in Traverse City.
Go to main navigation