In Brief, Aug. 16
Compass Credit Union Holds First Annual Member Appreciation Day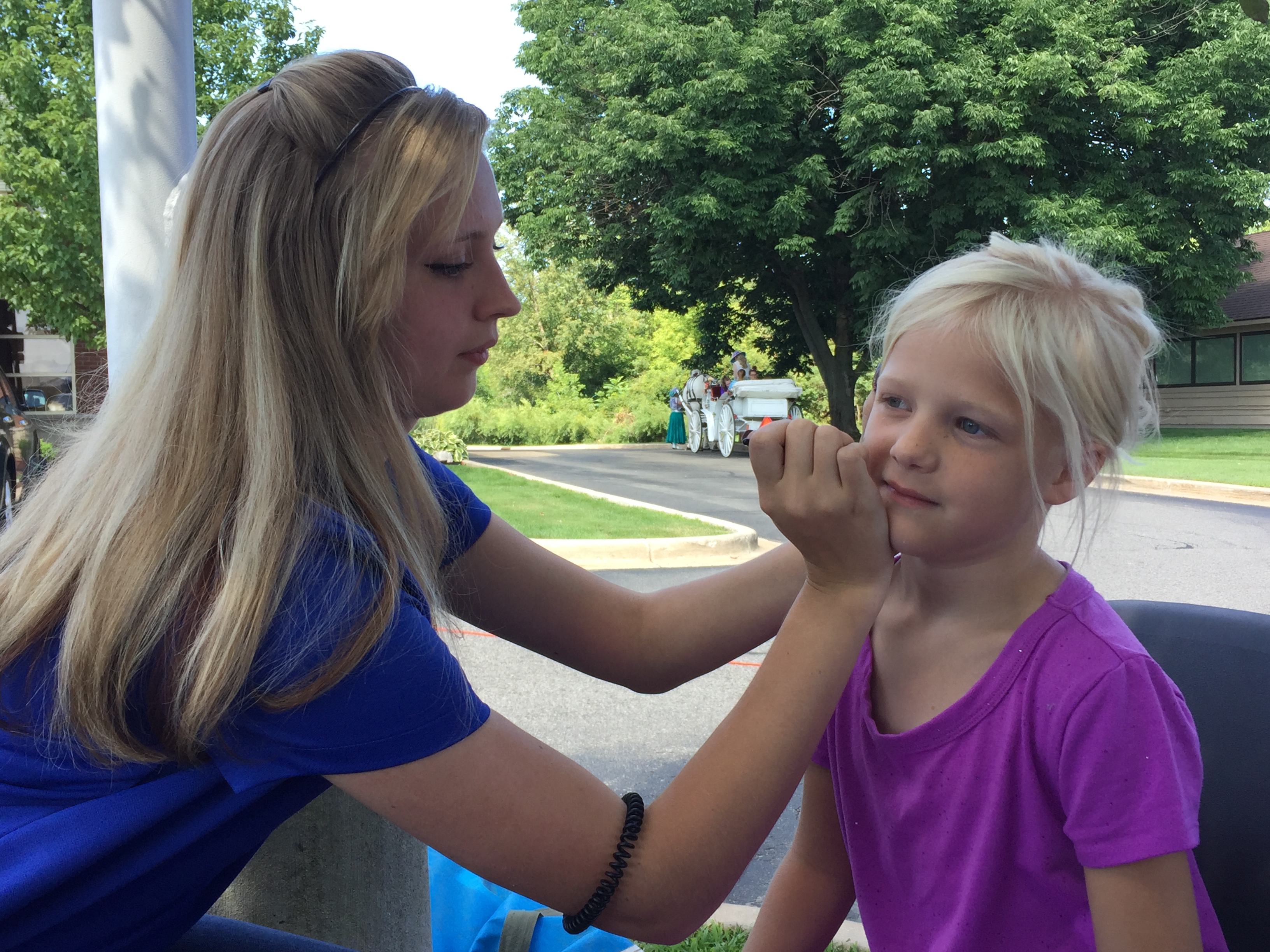 Compass Credit Union held its first Annual Member Appreciation Day on Aug. 1 at their branches in Sparta and Fremont. Free food was provided to members at both locations, and members also had the opportunity to enjoy games, prizes and horse drawn carriage rides.

"This event is all about showcasing our wonderful staff and saying thank you to our membership," said president/CEO Erika Bauer. "We had over 400 members come and enjoy the festivities, and I know our staff had a blast putting this on. Days like today take a lot of planning and extra hours, but these are also the days our staff looks forward to the most."

"Our staff was really impressed with the carriage rides that were provided by The Common Gentry Carriage Company, who also provides tours of downtown Grand Rapids. Some of the attractions were geared more towards the kids, but people of all ages were enjoying the horses and the carriage rides. We had a line pretty much all afternoon, and thankfully the weather was fairly cool that day."

"And days like today are really only the beginning of our story. Compass Credit Union was born in 2018 of a merger between two credit unions who both wanted an opportunity to grow, and we hope that all of our members know how much we appreciate their commitment to us and feel valued because let's face it: they own this place."
Vibe Credit Union Recognizes Organizations Who Care
To celebrate the opening of their recently relocated Livonia branch, Vibe Credit Union has announced a social media promotion to highlight organizations doing great work in the community. On July 25 at the Ribbon Cutting of the new branch, they launched their VibeStrong Livonia contest. They have nominated five not-for-profit organizations, all located in Livonia, to share in a $5,000 prize. Community members can vote for their favorite nominee via Vibe's Facebook page, through August 16. The organization receiving the most votes will receive $2,250; the other organizations will receive a cash donation ranging from $500 to $1,000 based on their vote ranking.

"Caring for the community is one of Vibe Credit Union's brand pillars and the core of VibeStrong Livonia," said Tom Reagan, CEO. "We hope this Facebook promotion will bring attention to these amazing organizations, their employees, and their volunteers." The VibeStrong Livonia nominees are American Legion Myron H. Beals Post 32, Livonia Jaycees, Livonia Stevenson High School, Seedlings Braille Books for Children and Tail Waggers 1990.
Alliance Catholic Credit Union's Second Annual Catholic Night at the Ballpark Was a Homerun
On Friday, August 9, 2019 Alliance Catholic Credit Union presented the second annual Catholic Night at the Ballpark at Jimmy John's Field in Utica, MI. Catholics from parishes and organizations throughout the metro Detroit area were in attendance cheering on the Eastside Diamond Hoppers and the Westside Woolly Mammoths.

The evening festivities started with first pitches from some remarkable Catholics in metro Detroit. These proud supporters of their Catholic faith included Bishop Robert Fisher with the Archdiocese of Detroit and WXYZ-TV Channel 7 anchors Ann Marie LaFlamme and Brad Galli.

"It was amazing to hear [Owner and CEO of the USPBL] Andy Appleby say this is the biggest crowd they are going to have, and it's because of all of the purple shirts around here from Alliance Catholic Credit Union. You understand the passion people have for where they work, who they are, and the community they represent," stated Galli. "To be a part of that, representing Channel 7 with Ann Marie, and throwing out the first pitch, is a complete win for everybody tonight."

With Alliance Catholic staff in attendance cheering the teams on, the game concluded with a win from the Westside Woolly Mammoths and an amazing fireworks spectacular.
MCUL & Affiliates 2019 Contact Center Conference
The MCUL & Affiliates 2019 Contact Center Conference has been expanded to a two-day event and a vendor showcase with added to the first-day agenda. Registration includes dinner, networking and a tour of the Member Service Center at Consumer Credit Union. Online registration is now open for the event which sold out last year. The conference is Oct. 29-30 at the Delta Hotel by Marriott Kalamazoo Conference Center.

MCUL & Affiliates 2019 Telephone Collections School
The MCUL & Affiliates 2019 Telephone Collections School will be facilitated by Steve Peterson, a well-known collections authority who will cover "The Best Methods of Telephone Collections," "Skiptracing," "Negotiating Skills," "The Fair Debt Collection Practices Act," "Top Twelve Collection Tips," "How To Use The Internet in Collections" and "How To Handle Bankruptcy In Collections." Online registration is now available for the event taking place Nov. 13 in Novi.

MCUL & Affiliates 2019 Lending School
Don Arkell, a consultant with CULendingAdvice will be the facilitator of the MCUL & Affiliates 2019 Lending School at The James B. Henry Center for Executive Management in East Lansing. Frontline topics will be the focus of the event on Oct. 22, with management topics being covered on Oct. 23. Registration is $219 per person, per day. The two days of engaging and entertaining information will empower credit union staffers and management to make great loan decisions and earn more of their member's business.
Go to main navigation