14 Michigan Professionals Earn CCUE Designation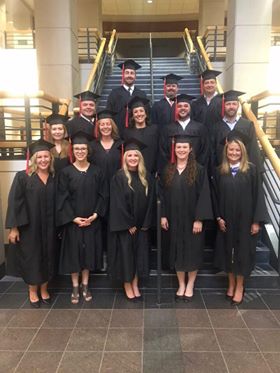 Eighty-seven graduates of CUNA Management School, held July 14-24 in Madison, earned their Certified Credit Union Executive (CCUE) designations, 13 of whom represent Michigan credit unions. Awarded after completing a three-year executive education program, as well as exams, projects and an oral presentation, this designation demonstrates the highest level of aptitude in credit union leadership.

"Eighty-seven new leaders are prepared to bring innovation to their organizations and to the credit union movement," said Kristin Ryan, director of learning events, Credit Union National Association. "Over the course of their three-year journey, these new CCUE designees learned advanced credit union management and operations techniques, preparing them to advance into higher executive roles and provide leadership that engages and motivates their entire staff. We congratulate these newest CCUEs and look forward to watching them drive lasting change in the industry."

Here is the list of Michigan CCUE graduates:
Jason Acosta, 4Front Credit Union, Traverse City, MI
Michelle Archibald, Community First FCU, Lakeview, MI
Tanis Campbell, Public Service CU, Romulus, MI
Ashley Carr, Public Service CU, Romulus, MI
Heather Carr, Harborlight CU, Whitehall, MI
Marianne Garcia, Public Service CU, Detroit, MI
Jason Griffin, Michigan First CU, Lathrup Village, MI
Matthew Hayden, CU Direct, Michigan
Alex Lutke, Forest Area FCU, Fife Lake, MI
Matthew Madaj, Christian FCU, Roseville, MI
Rachel Moreland, KALSEE CU, Portage, MI
Jessica Richards, Awakon FCU, Onaway, MI
Robert Shane, ATL FCU, Grand Rapids, MI
Alyssa Swanson, Limestone FCU, Manistique, MI

CUNA Management School is a comprehensive, credit union-focused leadership development program that blends academic training with hands-on activities and projects to provide professionals with real-world applications to enhance their leadership.

The 2020 CUNA Management School will be held July 12-22 in Madison, WI. Learn more by visiting here.
Go to main navigation