Credit Union Initiates Employee Community Garden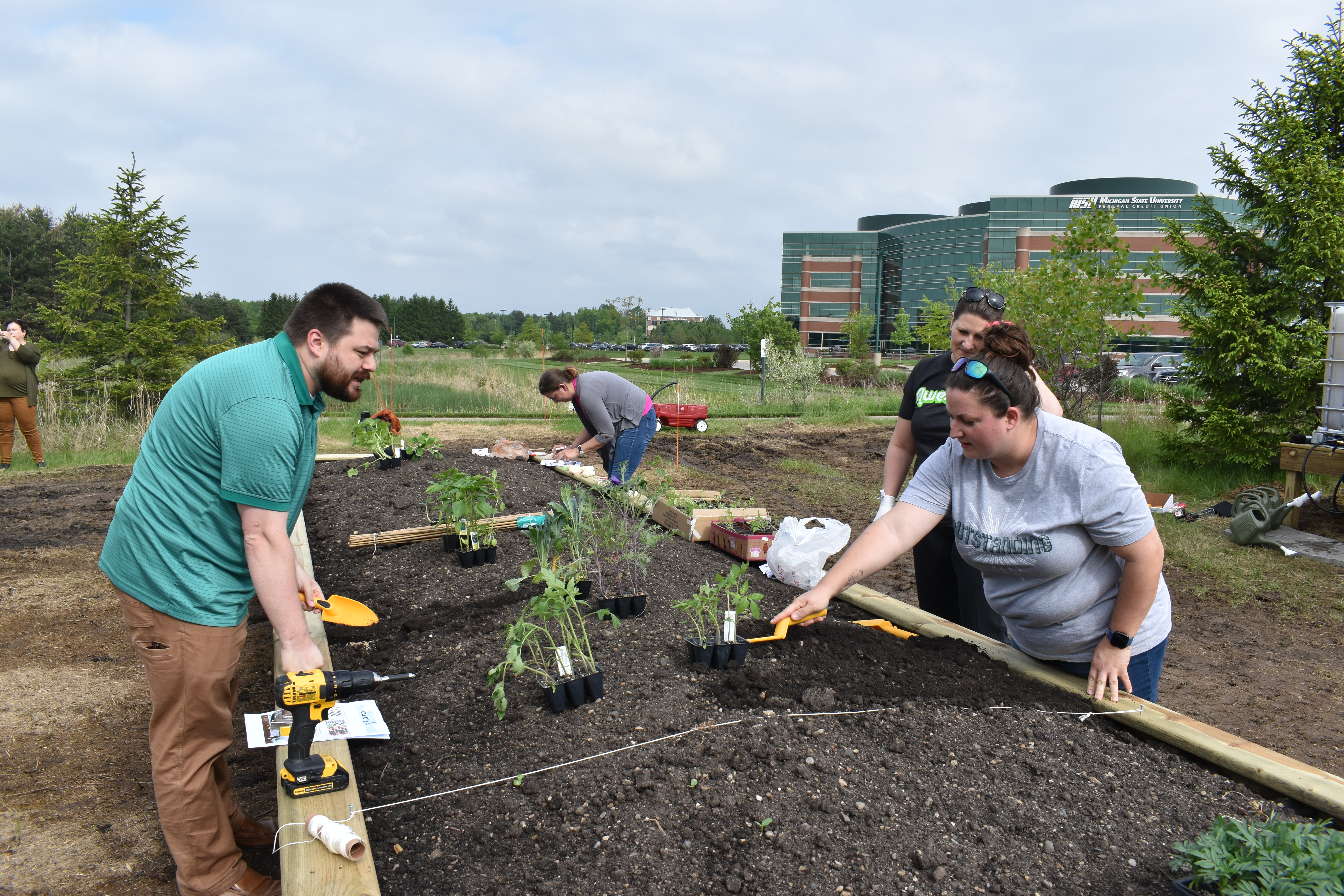 When a couple of MSU Federal Credit Union (MSUFCU) employees wanted to create an employee community garden, president/CEO April Clobes thought it was a great idea. The employees quickly formed an internal committee, CU Dig It, and proceeded to secure resources to allow employees to grow nutritious produce on the credit union's headquarters campus.
"The mission of CU Dig It is to build community among Credit Union employees, share our passion for gardening, grow nutritious food for both employees and, eventually, community food banks, and learn more about sustainable gardening and healthy eating habits," said Jennifer Schrader, co-founder of CU Dig It.
Gardening is open to all employees and family members interested in helping with the design, planting, maintenance, and harvesting. The core committee set up a schedule based on volunteers' availability to tend the garden. The committee volunteers planted beans, beets, carrots, cucumbers, herbs, kale, lettuce, peas, peppers, pumpkins, radishes, summer squash, tomatoes, and zucchini in the garden, which consists of four raised beds.
"We are grateful to MSUFCU's Infrastructure Planning and Facilities team for clearing the space, building the raised garden beds, constructing a storage shed, and establishing a water supply," said Katie Winkler, co-founder of CU Dig It. "Without their support in getting us established, we would not be at this point. We are excited to see the fruits of our labor later this summer!"
Volunteers are currently focusing on watering and weeding while awaiting the first harvest.
Go to main navigation