1,700 Children Run the Sparrow Michigan Mile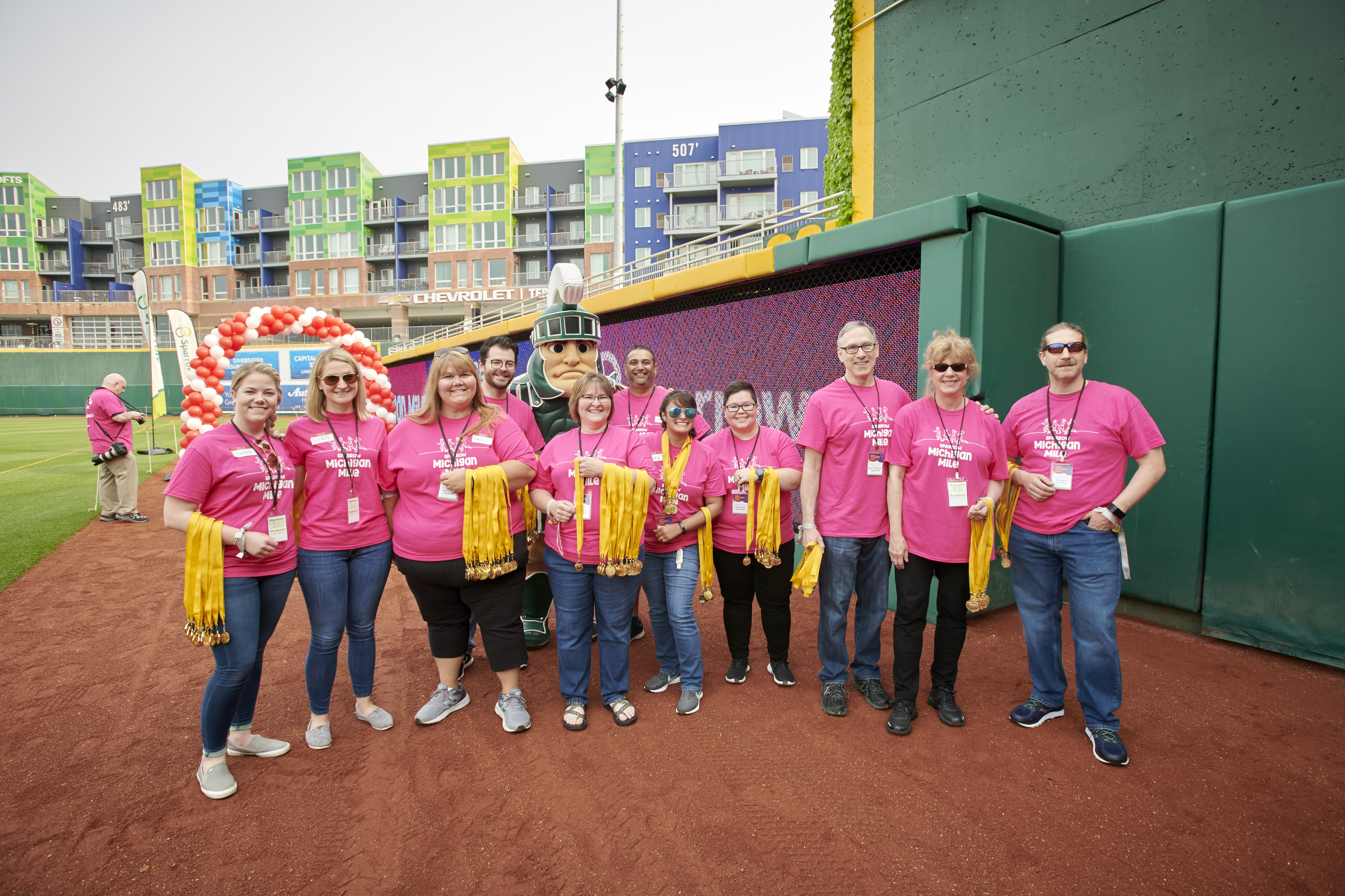 On a bright Saturday morning in June, more than 1,700 children laced up their running shoes and took part in the sixth annual Sparrow Michigan Mile, a race designed for children up to the age of 13. Kids ages seven and up participated in a one-mile run, and kids under six years of age took part in the KIDSPRINT.
MSU Federal Credit Union (MSUFCU) has been a sponsor of this event since the beginning, providing funds and volunteers to cheer on the participants and promote exercise as part of a healthy lifestyle.
"We were pleased to be a part of this annual event," said Whitney Anderson-Harrell, MSUFCU's chief community development officer. "Helping people make their overall well-being a priority is a focus at MSUFCU, and supporting the Sparrow Michigan Mile event is a great way for us to help support this initiative."
Nine MSUFCU employees were among the many volunteers who came out to cheer the kids on and pass out medals at the end. Each child who participated in one of the races received a free t-shirt and gold medal.
"The Sparrow Michigan Mile is part of our commitment to encourage physical activity in kids and improve the health of families in our community," said Katie Hubbard, wellness coordinator for Sparrow Health and Wellness. "We truly could not offer this memorable event for kids without the support of MSUFCU. Their support and partnership has helped us reach more than 12,000 mid-Michigan children and their families."
Go to main navigation